Russia Rejects Longer Aleppo Ceasefires as U.N. Warns 'Last Food Rations' Distributed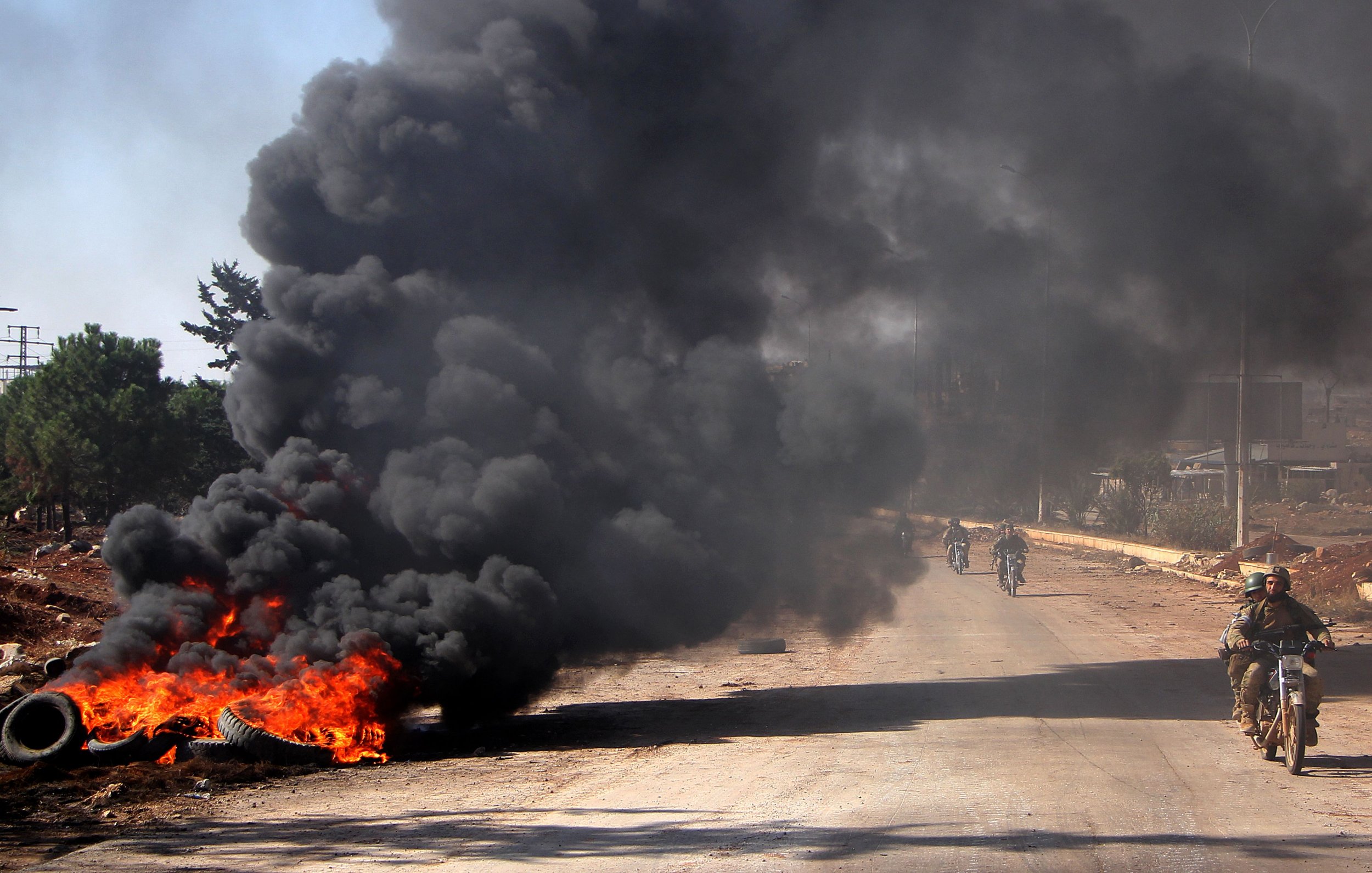 Russia has rejected a U.N. request to extend future ceasefires to permit the delivery of aid into the rebel-held area of Aleppo, as the global body warned that it was delivering the last remaining food rations.
The Russian Defense Ministry said Thursday that Jan Egeland, the chief of the U.N.'s humanitarian task force in Syria, had sent a request for longer truces to get aid to the eastern area of the city that still hosts more than a quarter of a million people.
In a statement, the ministry's spokesman Igor Konashenkov said it was "against common sense" to extend the breaks in conflict "just for the sake of it, not to bring real help to peaceful civilians, but so that terrorists can better restore their battleworthiness."
Russia supports the regime of Syrian President Bashar al-Assad against what it considers to be "terrorists" battling his rule. Al-Qaeda's former affiliate the Nusra Front, now known as Jabhat Fateh al-Sham, has been reported to have a presence in eastern Aleppo, but there are also many moderate rebels or civilians opposed to Assad.
The U.N. has said that the Assad regime and Russian military have prevented the safe passage of humanitarian deliveries to the besieged area of the city, including what the U.S. said was a Russian strike on a U.N. aid convoy, killing at least one aid worker in September. Moscow and Damascus deny striking the convoy.
The Russian rejection came on the same day that Egeland warned that the U.N. was delivering the last remaining food rations to east Aleppo.
"I don't think anybody wants a quarter of a million people to be starving in east Aleppo," Egeland said.
But Russia said it has delivered 100,000 tonnes of humanitarian aid to Aleppo this year, not specifying if it was referring to western Aleppo, controlled by Assad's forces, rebel-held eastern Aleppo, or both.
Moscow has imposed a series of unilateral ceasefires, one for three days and one for ten hours, since October, to allow extremists to leave Aleppo and for civilians to quit the city via safe passages. Many have refused to do so because of safety concerns.
Russia's air force has stopped bombing the city in the past three weeks. Before this pause, however, it had killed hundreds of civilians and destroyed medical facilities.