Religion in Russia: Jehovah's Witnesses Declared 'Extremist Organization' by Russian Justice Ministry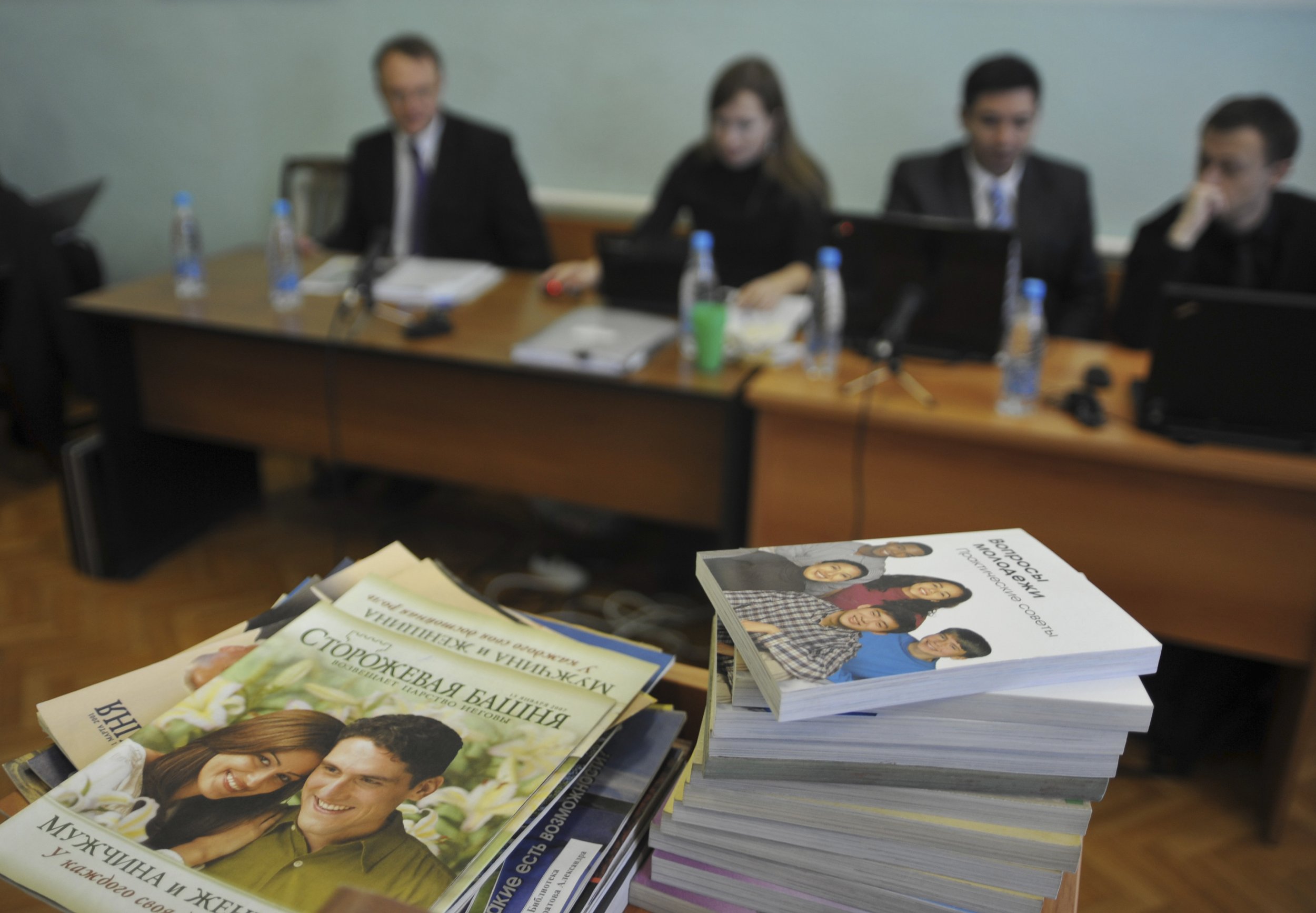 The Russian branch of the Jehovah's Witnesses protested Thursday a bid by the Russian justice ministry to label the religion an extremist organization. Russian authorities have long viewed the religious group with suspicion.
In a statement, the Jehovah's Witnesses press office wrote that the Russian Supreme Court had revealed a suit had been filed on behalf of Moscow's justice ministry seeking the "liquidation and prohibition" of the faith and its activities. The ministry's order reportedly requested the immediate closure of the Jehovah's Witnesses' headquarters in St. Petersberg, which Russian authorities stormed earlier this year, according to Reuters. The Jehovah's Witnesses responded to the latest court filing by saying it would severely restrict religious freedom in the country.
"Millions of believers all over the world consider the ministry's actions a big mistake," the statement read. "If this lawsuit is successful, it will entail catastrophic consequences for freedom of religious worship in Russia."
Moscow first tried to shut down the group's main offices last March on the 25th anniversary of the group's 1991 registration in Russia, according to the Jehovah's Witnesses official website. During Soviet times, the group was not recognized and its members were reportedly subject to state-sponsored persecution. Even after being recognized by the new Russian government, the group continued to face opposition from influential forces in Russian society and the government, which likened the group to a cult that promoted religious hatred, the Los Angeles Times reported in 2001. Members have routinely been arrested over their refusal to enter mandatory service in the Russian military.
Russia's attempt to ban the Jehovah's Witnesses followed the rejection in January of the group's latest attempt to appeal its "extremist organization" label. The restriction would affect an estimated 175,000 Jehovah's Witnesses in Russia and outlaw its publications, 80 of which are already banned, according to The Moscow Times.
With over 7.4 million followers, Jehovah's Witnesses comprise one of the world's largest religions. Adherents have been known for their door-to-door preaching and rejection of many secular practices such as military service, blood transfusions and celebrating birthdays and other holidays.