Russia Reprimands U.K. Foreign Secretary Over Syria Intervention Comments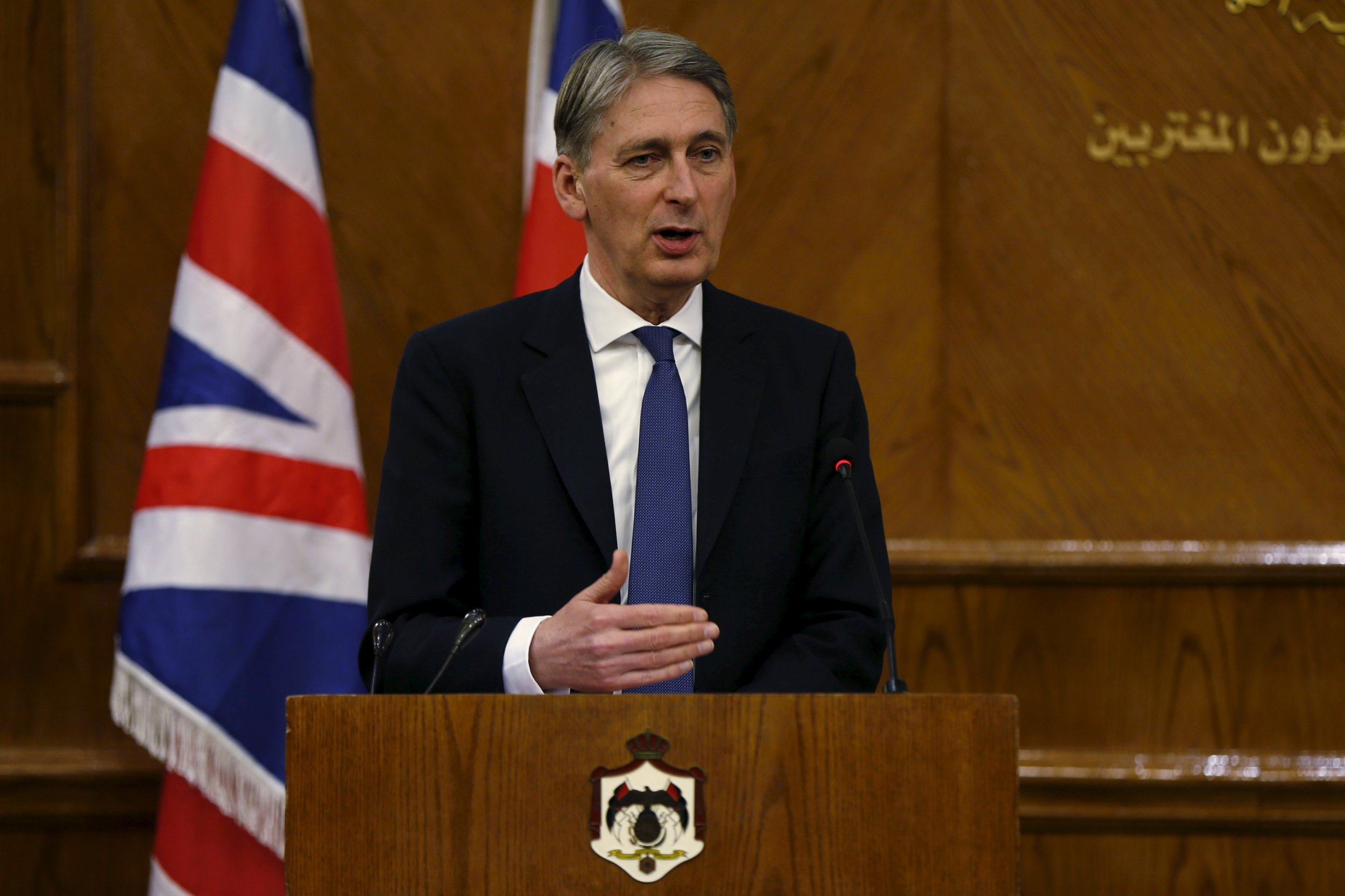 Russia scolded British Foreign Secretary Philip Hammond on Tuesday for suggesting that President Vladimir Putin was fanning the flames of the Syrian civil war.
Hammond told Reuters in an interview on Monday that Putin was strengthening Islamic State militants on the ground by bombing President Bashar al-Assad's opponents, who the West hope can shape Syria once Assad is gone.
Asked about Hammond's comments, Russia's Foreign Ministry said he was spreading "dangerous disinformation", while the Kremlin said his statements could not be taken seriously.
"To make such accusations is not logical, it is not correct. It contradicts the essence of those efforts that Russia is making in Syria," Kremlin spokesman Dmitry Peskov told reporters.
"Russia is making rather massive and consistent efforts to help the Syrians in their fight against international terrorism," Peskov said.
Russia says it targets a range of militants in Syria, not just Islamic State, although it insists it focuses on IS. Russian officials say the West is playing with fire by trying to topple Assad.
A United Nations envoy met Syrian government representatives on Tuesday to try to advance peace talks that have been rendered almost impossible by continued fighting in a conflict that has killed 250,000 people in the past five years and caused a refugee crisis in the region and Europe.