Russia has dismissed mounting speculation about the findings of an investigation into whether or not President Donald Trump worked with Moscow to influence the last presidential election.
Russian Foreign Ministry spokesperson Maria Zakharova responded Thursday to a media question about the long-anticipated report by special counsel Robert Mueller regarding accusations that Trump's presidential campaign secured Moscow's assistance in an attempt to win the 2016 race. Both Trump and his Russian counterpart Vladimir Putin have denied any collusion.
"What does this have to do with Russia? It is an internal affair of the United States," Zakharova told reporters. "Every time we talk about internal political battles and inter-partisan battles, or rather, inter-clan struggles, these processes are always accompanied by such scoops or stories in the media," she continued, discussing U.S. stories about "external influence" during the 2016 presidential race.
"The Russian factor dominates the agenda for them for apparent reasons," she added, signaling an unnamed Democratic Party candidate for promoting such theories. "So this is why the internal political games, of course, concern our country and these include sanctions and the endless stream of atrocious statements without any proof."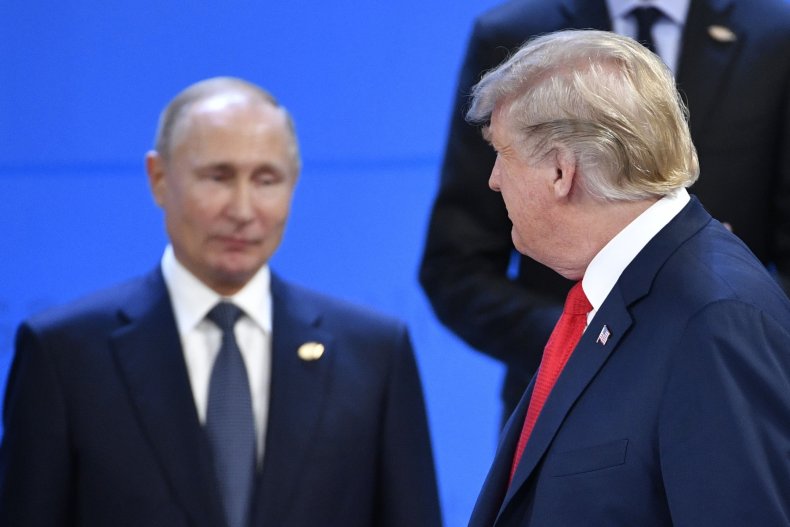 Prior to and during his 2016 presidential bid, Trump often expressed admiration for Putin, speculating on a future professional and personal relationship with the Russian leader. As Trump and Democratic candidate Hillary Clinton battled it out for the highest office, a major hack hit the Democratic National Committee's email server and whistleblower group WikiLeaks published tens of thousands of private messages online.
U.S. intelligence later determined that the leak—which appeared to demonstrate a party bias toward Clinton and against competitor Independent Senator Bernie Sanders—was likely conducted under the orders of the Kremlin. These charges continued to develop as Trump took office in early 2017 and, shortly after, former Mueller launched a probe that has been tied to multiple indictments.
Those convicted of crimes included Trump's former national security adviser Michael Flynn, former campaign chairman Paul Manafort, former foreign policy adviser George Papadopoulos, former campaign adviser Roger Stone and Trump's personal lawyer Michael Cohen. Still, no evidence has been produced to link the president directly to any conspiracy to influence the election.
In the latest turn of the investigation's two-year saga, Cohen testified of Trump's alleged wrongdoing. Cohen, who has been found guilty of violating campaign finance laws, tax evasion, bank fraud and lying to Congress, claimed that he broke the law on behalf of Trump, deeply criticizing his former client.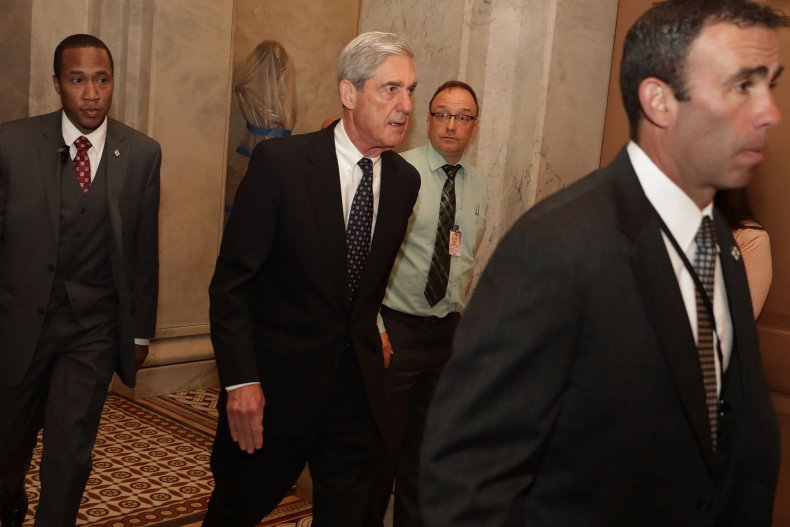 Trump has publicly brushed off the investigation, deeming it a "witch hunt" and attacking the credibility of former associates who have turned on him. The issue has deeply polarized U.S. politics, with many Democrats supporting the effort and many Republicans deeming it politically-biased.
Putin too has pushed back against any notions that his administration teamed up with the Trump campaign prior to the 2016 election. Russian presidential spokesperson Dmitry Peskov deemed such investigations, such as a recent one launched by the House Judiciary Committee, "laughable" Wednesday, remarking that "they look less and less serious."
Despite what appeared to be an amicable relationship at the beginning of Trump's term, relations between the U.S. and Russia have continued to deteriorate in the past two years, with tensions rising over the collapse of Cold War-era arms treaties such as the Intermediate-range Nuclear Forces (INF) treaty and the threat of tit-for-tat deployments of new nuclear-capable weapons.