Russia Retaliates to 'Extreme U.S. Aggression' With Tit-For-Tat Sanctions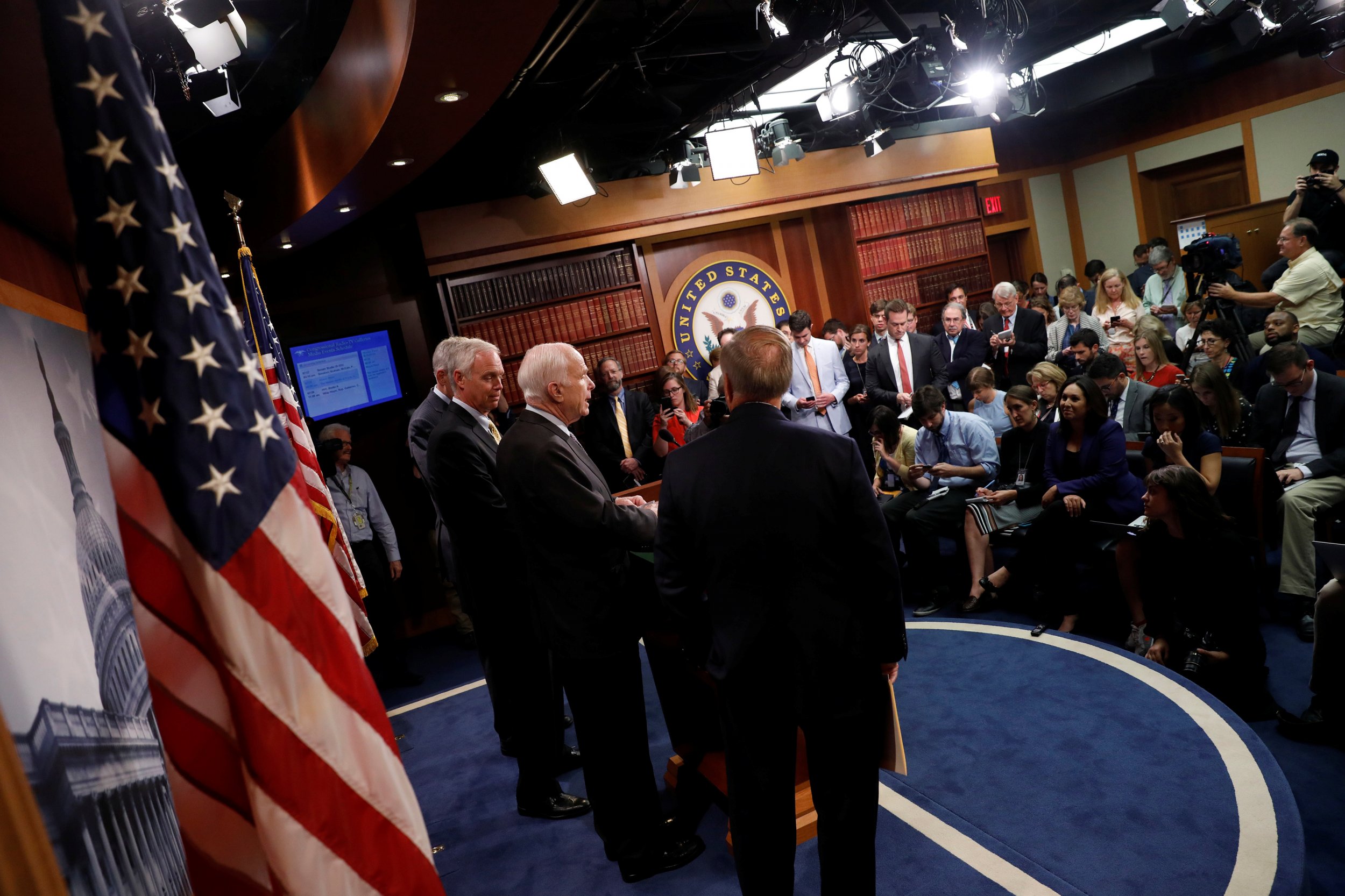 Russia has announced a tit-for-tat response to former President Barack Obama's last batch of sanctions, requesting that a handful of U.S. diplomats leave Russia and closing two embassy compounds. Moscow lashed out at congressional fortification of the sanctions this week, dubbing it an example of "extreme aggressiveness of the United States."
The move is a retort to the Obama administration's last round of restrictive measures on Russia, scaling down Russian diplomatic presence and access in the U.S. The former president took the decision in December as punishment for what the U.S. government and intelligence community believe was Russian interference in the U.S. 2016 presidential election.
Read More: How do the latest sanctions on Russia work?
The new decision by the Russian government is to reduce the number of U.S. diplomats in Russia to 45—the same number of Russian diplomats in the U.S—as of September. The U.S. diplomatic compound in Serebryany Bor and storage facilities on Moscow's Dorozhnaya Street also will be off-limits.
The Kremlin originally vowed not to respond to sanctions, noting that Obama had weeks left in his term and Donald Trump was on his way to succeeding him with the promise of seeking to "get along" with Russia and President Vladimir Putin.
But U.S. lawmakers backed codifying the sanctions this week, ensuring that Trump's sympathies for Putin or any possible improper contacts between the Trump campaign and Russia—a subject of official investigations at present—do not derail current U.S. policy.
"Despite the constant leaps by Washington, we conducted and conduct ourselves responsibly and with restraint, not answering these provocations until this moment," a statement by the Russian Ministry of Foreign Affairs said Friday. "But recent events indicate that in ubiquitous circles in the United States Russophobia has fortified itself and so has the course of open confrontation with our country."
Russia denies interfering in the U.S. election, and the ministry accused U.S. lawmakers of making relations with Russia "hostage to the internal political struggle in the U.S."
"What is more, the new law aims to use political tools to create an unconscientious competitive advantage for the U.S. in global economy," the statement said, referring to the aspect of the U.S. sanctions that could put some Russian pipelines in Europe in jeopardy.