Russia Fires Back at U.S Sanctions by Vowing to Blacklist More Americans
Moscow will respond to new U.S. sanctions against Russia by expanding its so-called "blacklist" of Americans, the country's deputy foreign minister has said.
The retaliatory move follows the toughest measures meted out by the U.S. government against Russia after the Treasury Department slapped sanctions on 19 Russian citizens and five organizations.
Russia's deputy foreign minister Sergei Ryabkov said Friday that Moscow would increase its list and threatened other possible measures.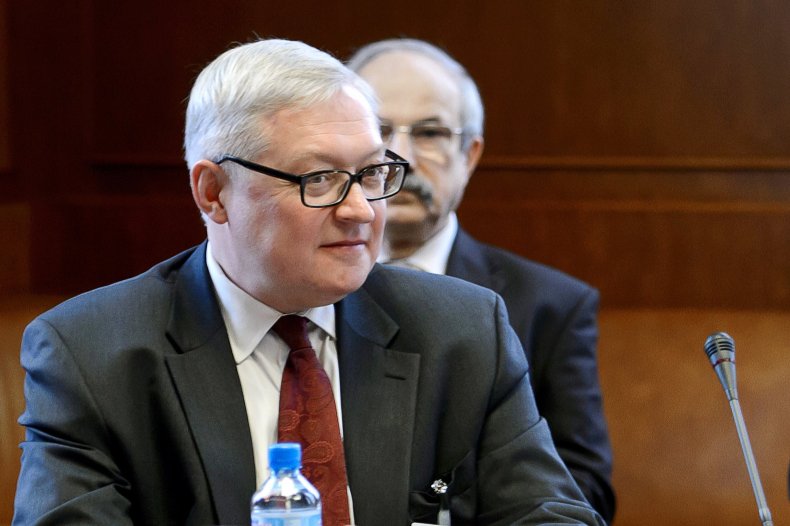 In practice, Moscow's blacklist would have little effect on the U.S. figures it is targeting as they are unlikely to have a significant desire either to visit Russia or do business in the country.
"We are only doing this because of American political stubbornness and their unwillingness to grasp reality. We are also looking at other steps which we will calibrate according to our interests," Ryabkov said, according to the state news agency RIA Novosti.
However, he did point out that Moscow does not want to close the door on dialogue with Washington. "Our resolve will not be shaken by the schemes of our adversaries, many of which stem from the other side of the Atlantic," he added.
The U.S. sanctions were in response to claims that Russia was guilty of cyberattacks and that it interfered in the 2016 presidential election. Washington's list is comprised of 13 people charged by the Justice Department special counsel—including the oligarch Yevgeny Prighozhin.
Described as "Putin's chef," he allegedly ran the St. Petersburg–based Internet Research Agency accused of engaging in a disinformation campaign during the American election.
The measures come just as Russia was criticized by the U.S. and European allies over the nerve agent attack on a former spy in the U.K., which said it would expel 23 Russian diplomats from British soil.
Russia's foreign minister Sergey Lavrov has said Moscow would retaliate by expelling British diplomats "soon."