William Shatner Sorry for Russia Channel Saying Captain Kirk 'Went Over to the Good Side'
Star Trek actor William Shatner has taken aim at the head of the Russian-funded channel which is broadcasting his new show, amid a growing row over his appearance on a network deemed a Kremlin propaganda bullhorn.
Shatner has been criticized after it was revealed that his science program, I Don't Understand would be broadcast on RT America, whose parent network RT, formerly known as Russia Today, is registered as a foreign agent in the U.S.
But many have taken to social media to condemn Shatner, including a journalist with the Kremlin-critical outlet Meduza, Alexey Kovalev, who said RT would co-opt the actor to "whitewash" some of its most "vile, racist" views whether he liked it or not.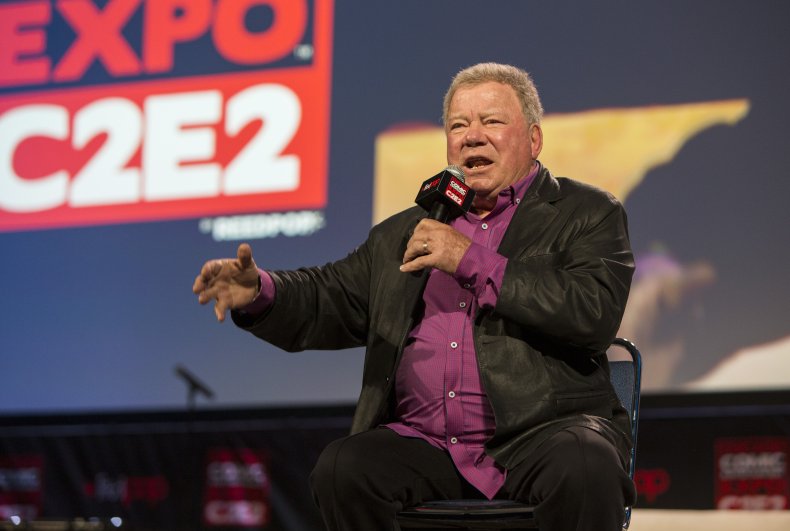 However, in a flurry of tweets on Friday, many of which addressed Twitter followers' criticisms directly, Shatner argued that he had not made a show for RT and had nothing to do with how the program was distributed.
"I made a TV program and they bought the distribution rights to it," he tweeted.
Shatner distanced himself from the editor-in-chief of RT, Margarita Simonyan, after she tweeted in Russian a trailer for the show which starts on July 12, with the message "William Shatner, legend of the American series Star Trek will host a new program with us.
"Captain Kirk has come over to the good side," she added, referring to his Star Trek character.
Shatner who describes himself on his Twitter handle as "not political" retweeted Simonyan's message, writing, "Let me be crystal clear. I don't know this woman at all. In NO WAY am I going to tolerate vernacular like this.
"I am not political & I am angry that the head of a network would say this about me on a show they only bought for distribution. I apologize to my fans on her behalf," he added.
Shatner also said that even though it would be airing on a state-owned network, his show was neither political nor propaganda, tweeting "how am I a mouthpiece" for the Russian government, "when they have no input into the content, guests, filming or editing."
"And what about Star Trek shown in countries all over the world on stations that are owned & run by the governments that have major human rights violations. You going to blame me for that too?" he said in another tweet.
In a press release promoting I Don't Understand the show's executive producer, Mikhail Solodovnikov said, "We are very proud to bring the inimitable talent of William Shatner to our network.
"It is a show for the curious intellectual who would rather be educated than entertained by a TV show," the statement added.
Newsweek has contacted RT for comment.