Is Russia Running Out of Beer? World Cup Fans Drink Cities Dry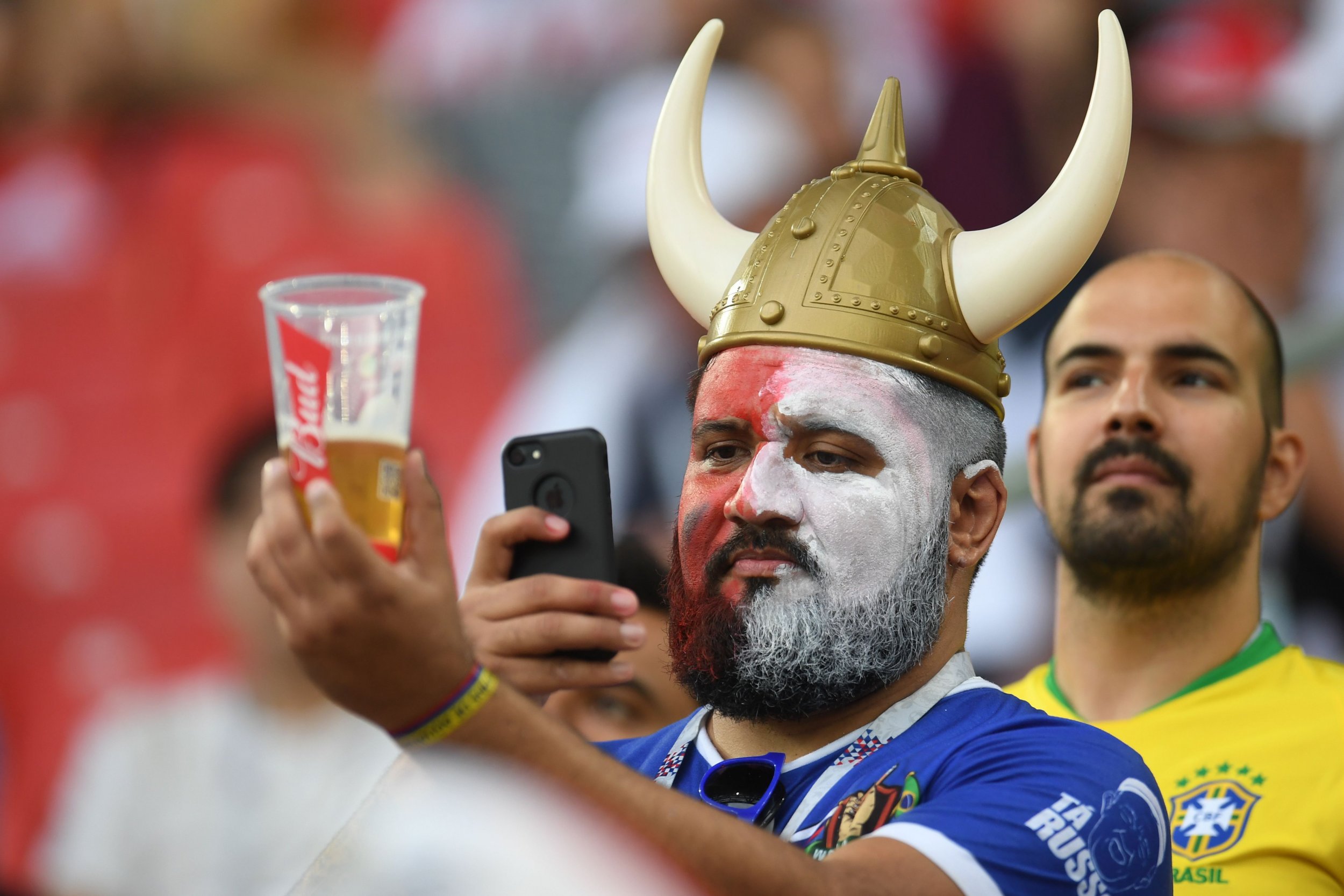 Of all the problems Russia expected to encounter while hosting the World Cup, a booze shortage was not one. But that is precisely what soccer fans are facing in Moscow and other cities hosting the tournament as high demand has caught suppliers by surprise.
"We just didn't think they would only want beer," a waiter at an upmarket restaurant in the Russian capital told Reuters, asking not to be identified for fear of driving away thirsty customers.
Although alcohol plays an important role in Russian cuisine and culture—and shortages are virtually unheard of— beer is seen as simply not strong enough to make the grade. It was only reclassified from soft to alcoholic beverage in 2011.
In recent days, multiple reports from the host cities of Moscow, Kazan and Nizhny Novgorod suggested that cafes and bars around tournament venues are running low. Martin Freidman, security chief for the Swedish soccer assosciation (SvFF), said that fans of the Scandinavian nation were struggling to find places able to serve them a pint in Nizhny Novgorod, with a day to go until the team's opening match earlier this week, the Aftonbladet newspaper has reported.
Read More: Russian vodka exports suffer 10-year-low amid Ukraine backlash
"In some places, (the beer) already finished yesterday," Fredman said on Tuesday. "The city has never hosted anything like this before and that is why proprietors of bars have been caught by surprise."
The official beer sponsor of the World Cup, Anheuser-Busch InBev and Anadolu Efehas, already reported sales across the board are several times higher than usual. This includes the flagship Budweiser brand, but also virtually every other beer produced and distributed by the company, Russian business daily Kommersant reported. Moscow pub St Peter's & St Anton told the paper than they are currently selling up to four times more beer than the same time last year.
Staff at both the capital's Gogol and El Asador, meanwhile, have said that the first World Cup weekend's drinking required them to replenish fast, as one barman estimated soccer fans guzzled down around 800 liters of beer in just three days, at the Gogol alone. El Asador apparently ran out of beer on Friday and had to wait until Monday to stock up.
Related: Here are the big landmarks of Russia's 11 host cities
The threat of beer droughts could be partly due to continuously shrinking sales and production, as Russians have been buying less and less of the stuff each year for a long time. Between 2007 and 2016, beer sales in Russia contracted by a third and last year fell by another five percent, business daily newspaper Vedomosti reported. According to the newspaper, brewers have followed suit, slashing their output.
The Russian beer brewers' union has voiced hope before the tournament that the World Cup will help their sales begin to grow for the first time this decade, and that hope already appears to have paid off.