Putin Extends Russian Sanctions on Western Countries Through 2021
In a spat that has gone on for more than six years, Russian president Vladimir Putin has again extended sanctions against those western countries who had sought to punish Moscow for its invasion of Crimea and the destabilization of eastern Ukraine.
In the aftermath of Russia's annexation of Crimea, a number of countries, including the U.S. and Canada, and the European Union, imposed measures on Moscow in April 2014 targeting Russian officials and businesses. They included freezing accounts and restricting the country's ability to borrow money.
In response, Putin approved tit-for-tat measures in August 2014 which banned imports of a number of food products from the U.S., the EU, Norway, Australia, and Canada.
With sanctions still in place against Russia, Putin has extended sanctions four more times, most recently in June 2019. Ahead of their expiry at the end of this year, Putin signed a decree on Saturday, which extends them to the end of 2021, news agency Tass reported.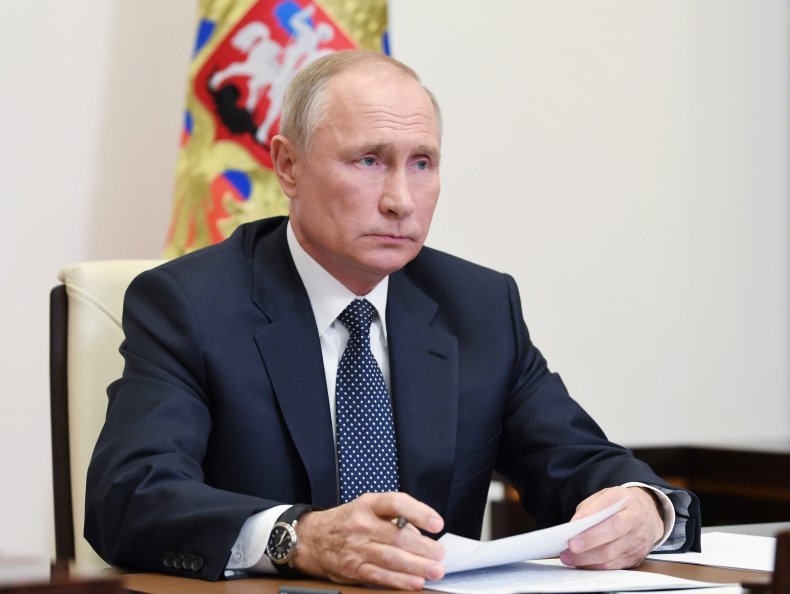 The issue of sanctions has been a key one for Russia this week after Moscow threatened to punish German and French officials in the row over the poisoning of opposition figure Alexei Navalny.
Navalny collapsed on a flight in Russia in August and was treated in Berlin where doctors said he had been poisoned with the nerve agent Novichok. This conclusion was backed up by the inter-governmental Organization for the Prohibition of Chemical Weapons (OPCW).
The EU has agreed to sanction six Russian officials, arguing that the Kremlin must have been complicit in the attack. However, Russian foreign minister Sergei Lavrov said Moscow would retaliate against the EU's measures and would target "senior staff of the offices of the leaders of Germany and France," Deutsche Welle reported.
Chancellor Angela Merkel's spokesman Steffen Seibert said Moscow had the ability to get to the bottom of the case, but instead it "levels sanctions against officials of other states," according to Deutsche Welle.
"Such a step is, of course, unjustified and inappropriate from the German government's point of view," he added.
Navalny has said Putin was behind the attack, a theory which western intelligence agencies this week concurred with. The Kremlin denies any involvement in the attack.
In another measure that further soured ties between Russia and Germany, last month the EU sanctioned the head of Russia's military intelligence, Igor Kostyukov, and another official over a computer hacking attack on Germany's parliament in 2015. Russia denies the accusations.
On Saturday, Russia's foreign affairs spokesperson Maria Zakharova said Moscow would also sanction 25 United Kingdom officials in response to measures imposed on Russian officials involved in the death while in custody of anti-corruption lawyer Sergei Magnitsky.
The case spurred the U.S. to pass the Magnitsky Act in 2012 targeting officials linked to his death and then expanding it to target human rights offenders worldwide.
"The actions by the British is nothing other than an attempt to interfere in the internal affairs of another state and put pressure on the Russian justice system," she said in a statement.