Russia Sanctions on U.S. Will Hurt Russians, Former Ambassador Says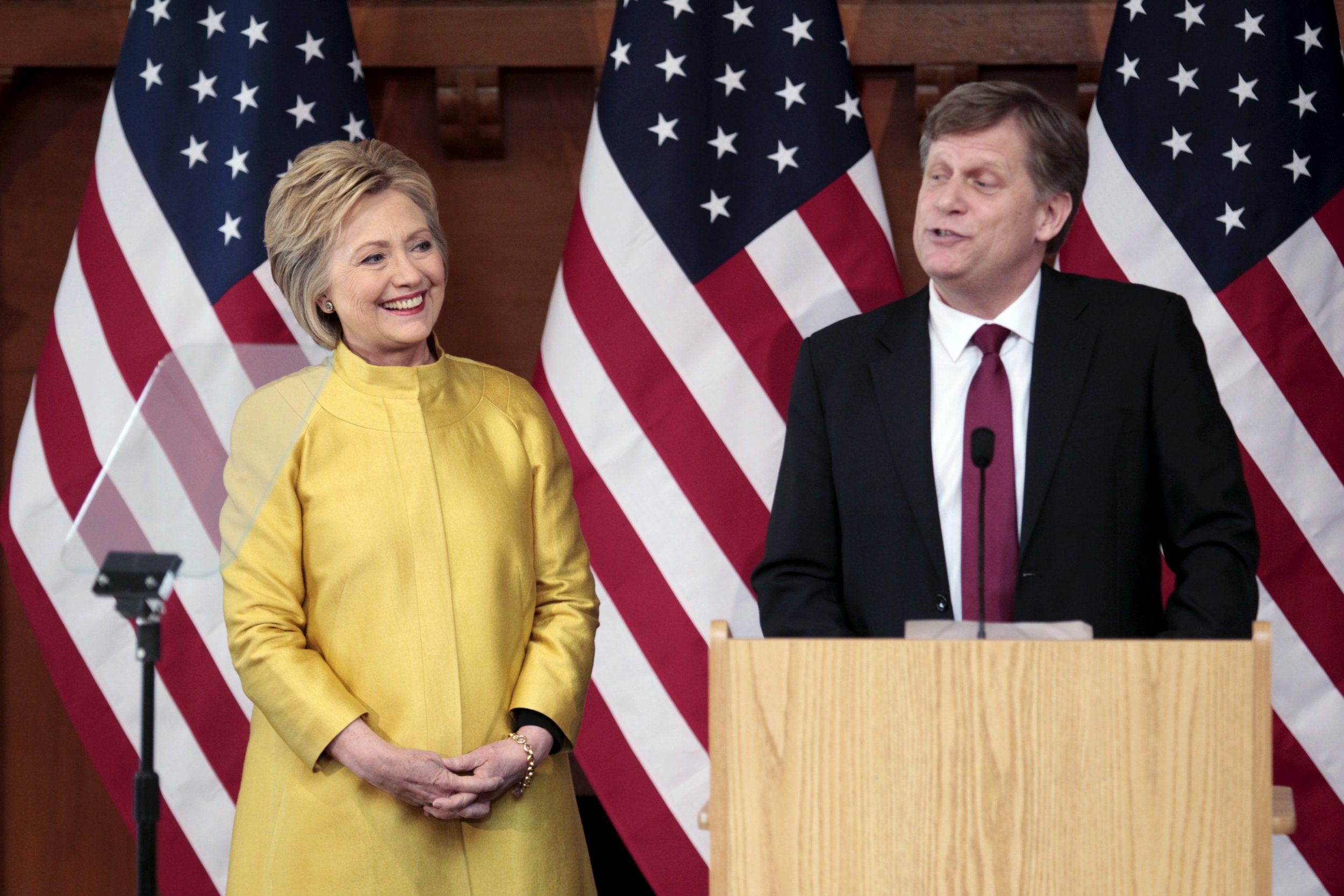 Russia's decision to oust more than 700 U.S. diplomatic staffers will actually bite Russians the hardest, hindering their ability to travel, a former U.S. ambassador to Russia has warned.
The reduction is "huge" and "unjust," former Ambassador to Moscow Michael McFaul told NBC on Monday, underlining that the 35 Russians diplomats sent home from the U.S. in December were suspected of interfering in the election. The Kremlin has leveled no such charge against the more than 700 U.S. diplomatic staff that it has decided to banish.
Related: Trump may sign the Russian sanctions bill, but does he need to execute it?
"Russian citizens will be hit hardest by smaller U.S. staff at the embassy," McFaul tweeted on Monday. "Wait time for a visa to travel to U.S. will increase dramatically."
"Now, most of those [755] will be Russian employees, but that's a drastic cut," he then told NBC. "Remember, you go to the embassy to get your visa. That's the biggest section—consular affairs. It's going to take a lot longer for Russians to come to the United States, so this has a boomerang effect. It hurts Russians as well."
After the former U.S. administration imposed sanctions in December, the Kremlin initially decided it would wait before responding, to see whether the Trump administration had a more favorable foreign policy. McFaul warned that the decision will hamper diplomacy on both sides.
"When I was ambassador, we had to close down the U.S. Agency for International Development," McFaul said. "That was only 70 people, but that was very, very difficult."
"It's going to be much harder to do business in Russia as a result of this," McFaul concluded. The former ambassador also tweeted a call for U.S. President Donald Trump to make some public statement on Russia's decision.
"Putin's action deserves at least one tweet !" McFaul wrote, underlining that Trump had posted "nothing" about the decision.
The Russian decision, although numerically impressive, also showcases the limited options Moscow has to protest the hawkish stance of U.S. lawmakers in backing a bill to codify sanctions on Russia, Mark Galeotti, a senior researcher at the Institute of International Relations Prague, wrote for CNN.
"Not only are the Russians still desperate not to burn their bridges with Trump—tellingly, the counter-sanctions were announced after the U.S. measures were passed on the Hill, but before the presidential signature, so they can be sold as a response to 'Congress's sanctions'—these are eye-catching but essentially empty measures," he wrote.
"As ever, Putin is trying to look tough, while being in an extremely weak position."