Russia-Saudi Arabia Deal Could Change Oil Prices for Decades
Russia is working with members of the Organization of Petroleum Exporting Countries (OPEC) to help hammer out a deal that would impact world oil supplies for the next decade, according to reports.
Saudi Arabia's millennial Crown Prince, Mohammed bin Salman Al Saud, told Reuters that his Kingdom and Moscow are considering whether to prolong an agreement they struck in response to low oil prices. The agreement between Russia and Saudi Arabia cut back on oil production and helped boost the price of oil, which fell to an all-time low of $30 per barrel in 2016. The move has also allowed Russia to strengthen its influence in the Middle East.
Now the arrangement, which is renegotiated each year, could be extended for up to two decades, the Crown Prince indicated, adding that the details still need to be hammered out.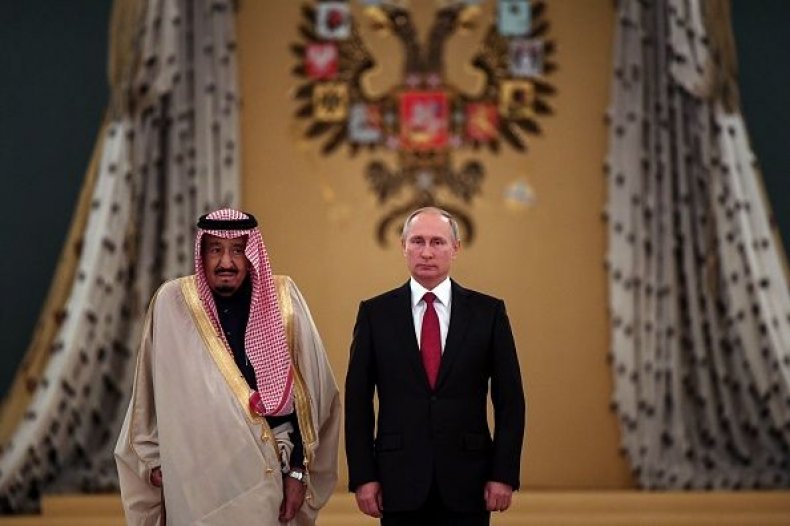 Russia, the world's largest oil producer, is not a member of OPEC, an alliance that includes other oil-producing countries such as Venezuela, Iraq, Iran, and Angola. But it does get involved in OPEC negotiations when it believes that it could be beneficial. A deal spanning over a decade, however, would be unprecedented.
The U.S. is currently producing at least 10 million barrels of oil a day, making it less reliant on foreign imports than it was in previous years. Nevertheless, the U.S. still needs around 8 million barrels per day of imports, some of which comes from U.S.-ally Saudi Arabia. Therefore, a long-term production cut agreement between Saudi Arabia and Russia could impact oil prices in the U.S.
The relationship between Russia and Saudi Arabia has improved greatly over the past year, despite the fact that Russia maintains ties with Riyadh's top enemy, Iran. In October 2017, the crown prince's father King Salman became the first Saudi monarch to ever visit Russia. During the visit, the two countries signed agreements on energy and defense and agreed to several billion dollars worth of joint investment.