Russia Says Chinese, North Korean Leaders to Attend WWII Anniversary in Moscow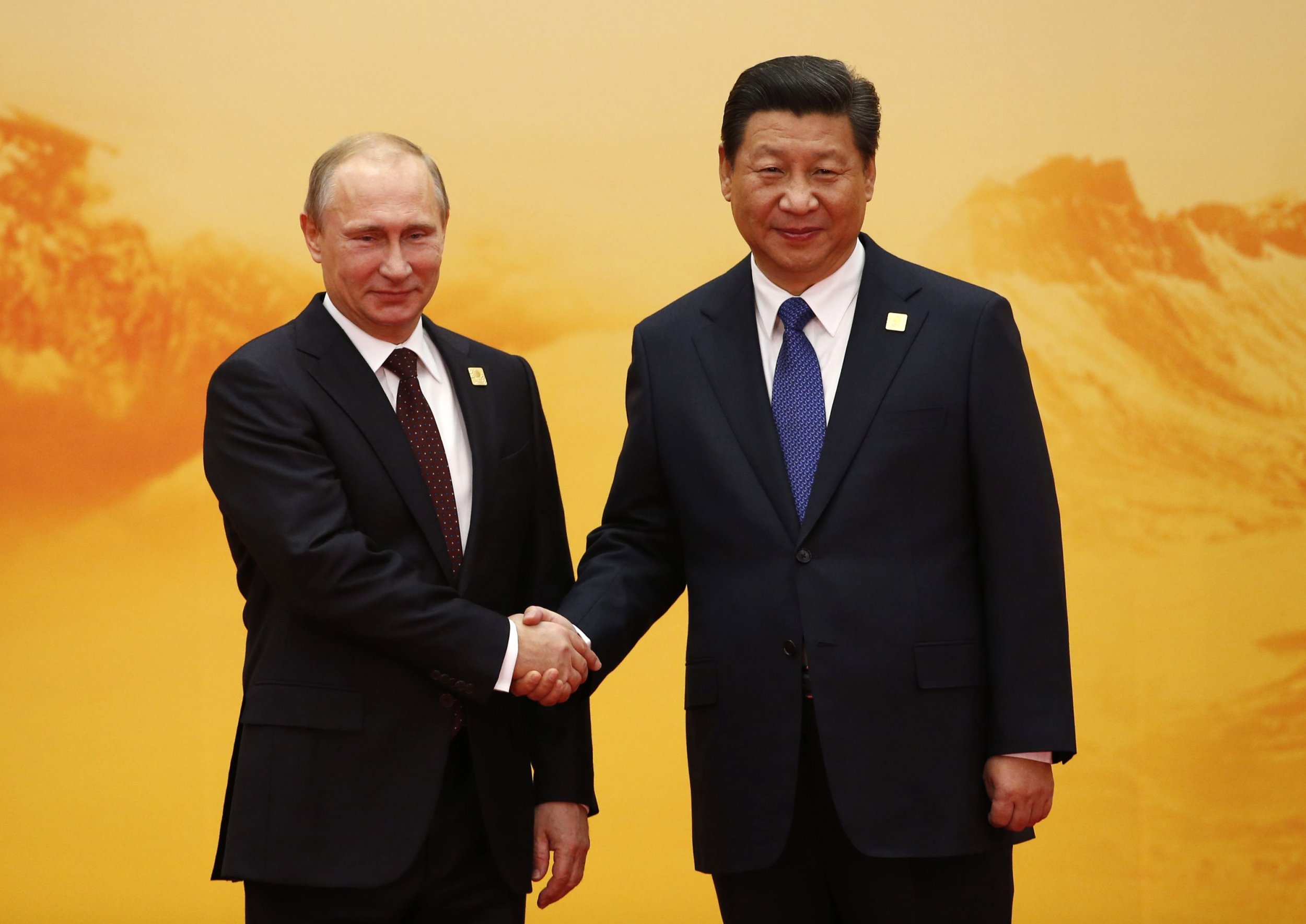 Russian Foreign Minister Sergei Lavrov said on Tuesday Chinese President Xi Jinping and North Korean leader Kim Jong Un will attend celebrations in Moscow to commemorate the end of World War Two.
Lavrov said the heads of 26 countries have confirmed their attendance at the May 9 celebrations which mark the 70th anniversary of the end of the war.
North Korea and Russia have grown closer recently as relations between the North and its traditional ally, China, have cooled.
This month, North Korea and Russia declared 2015 to be a "year of friendship" between the two countries.
Russia has also expressed eagerness to broaden economic ties with neighboring China.
South Korea's Yonhap news agency cited Russian media as saying that among the 26 countries attending would be Vietnam, Greece, Israel, Egypt, and the Netherlands.
The Moscow celebration could be the first opportunity for the North Korean and Chinese leaders to meet.
It would be Kim's first trip overseas since taking power in 2011 after the death of his father, Kim Jong Il.
Kim has yet to visit China, which is still his country's most important ally despite more distant ties since Kim took over, partly because of his defiance in 2013 of international warnings and U.N. sanctions to conduct a third nuclear test.
Chinese Foreign Minister Wang Yi said this month the leaders of China and North Korea would meet "when it is convenient for both parties".
Chinese President Xi Jinping has met South Korea's President Park Geun-hye six times since both took office in 2012, underscoring strengthening ties with North Korea's old rival.