Russia Says 'Ship of Shame' Has 20 More Years at Sea Despite U.K. Government Taunt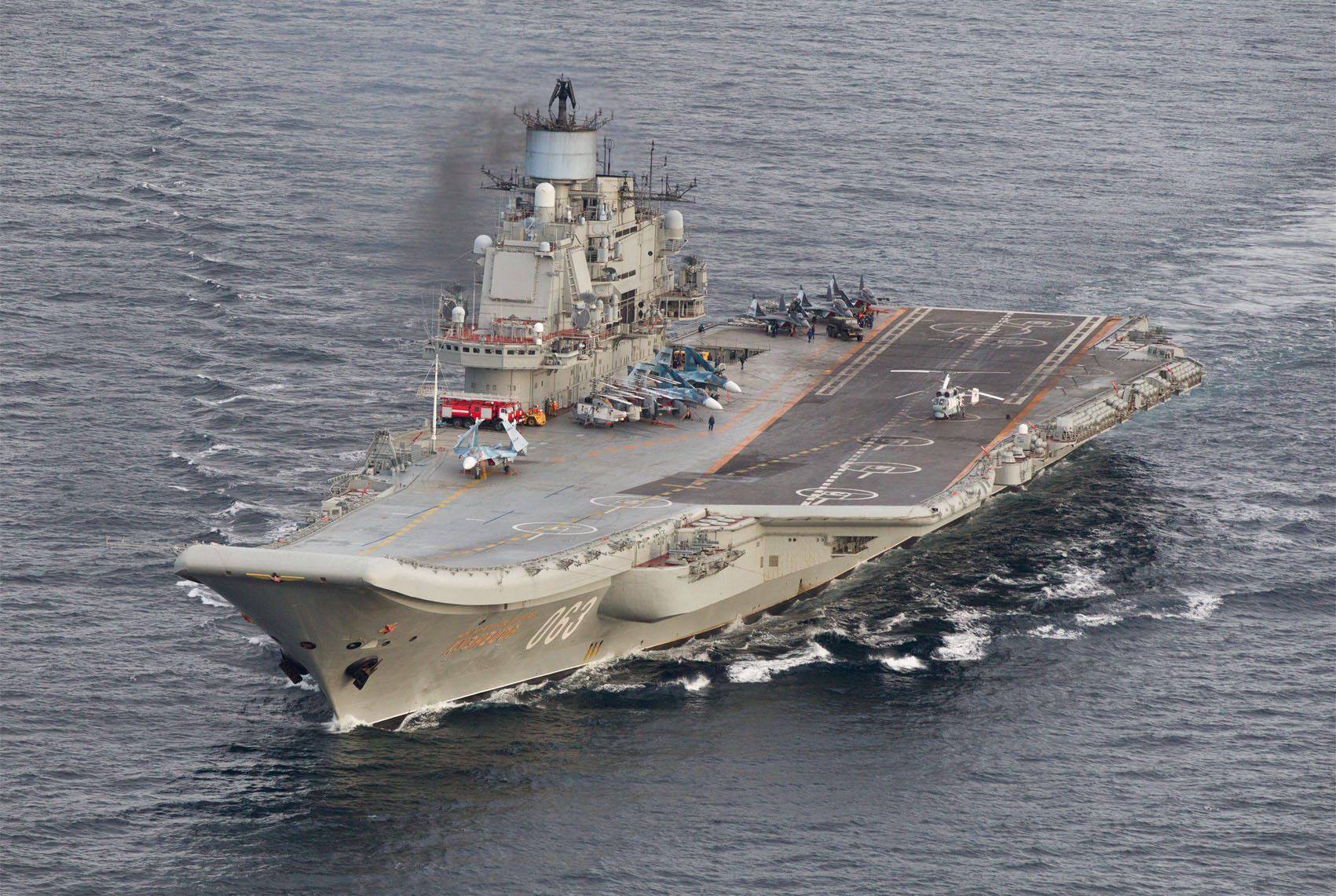 Russia is boasting that, after a few repairs, its sole air carrier, which U.K. Defense Secretary Michael Fallon labeled the "old, dilapidated Kuznetsov," will sail for at least another 20 years.
"We have an idea about the extent of the work and our enterprises are ready for it," Igor Ponomarev, the vice-president of Russia's state United Shipbuilding Corporation said, speaking about the air carrier cruiser Admiral Kuznetsov. "After the renovation, the cruiser will be able to serve no fewer than another 20 years," he said at a naval forum, state news agency RIA Novosti reported on Wednesday.
Read More: Russia's navy is firing ballistic missiles at sea in the Arctic
The contract for the renovation is yet to be officially awarded to the state holding but speaking at the same event in St. Petersburg, the Russian Navy's Vice Admiral Viktor Bursuk said the vessel's renovation should begin this year.
The pair's comments came a day after Secretary Fallon dismissed the vessel's seaworthiness and looks for a second time, while boasting about the Royal Navy's latest 65,000-ton carrier, British newspaper the Telegraph reports.
"It's really routine for the Russians to collect intelligence on our ships," he said, hinting London's new HMS Queen Elizabeth may make Moscow jealous. "We will take every precaution to make sure that they don't get too close, but I think they will be admiring her."
Fallon first ridiculed the Admiral Kuznetsov, which first hit the waters in 1991, as a "ship of shame" when the air carrier sailed through the English Channel on its way to Syria last year. The reference was to the vessel's ageing appearance and the billowing smoke that emanates from it. Russia's Ministry of Defense claimed it was meant to pump smoke, though this did not dissuade some from mocking the vessel.
The journey proved to be a calamitous one, as the Admiral Kuznetsov lost two aircraft from its landing strip in separate incidents.
Speaking in St. Petersburg, Bursuk hinted than the Admiral Kuznetsov may soon have a sibling, state news agency Itar-Tass reported Wednesday. "Yes, definitely, the navy will be building a new air carrier," he added, but admitted a model had not yet been selected.