Russia Says It's 'Completely Absurd' to Claim Michael Flynn Had Any Impact on Putin's Response to Obama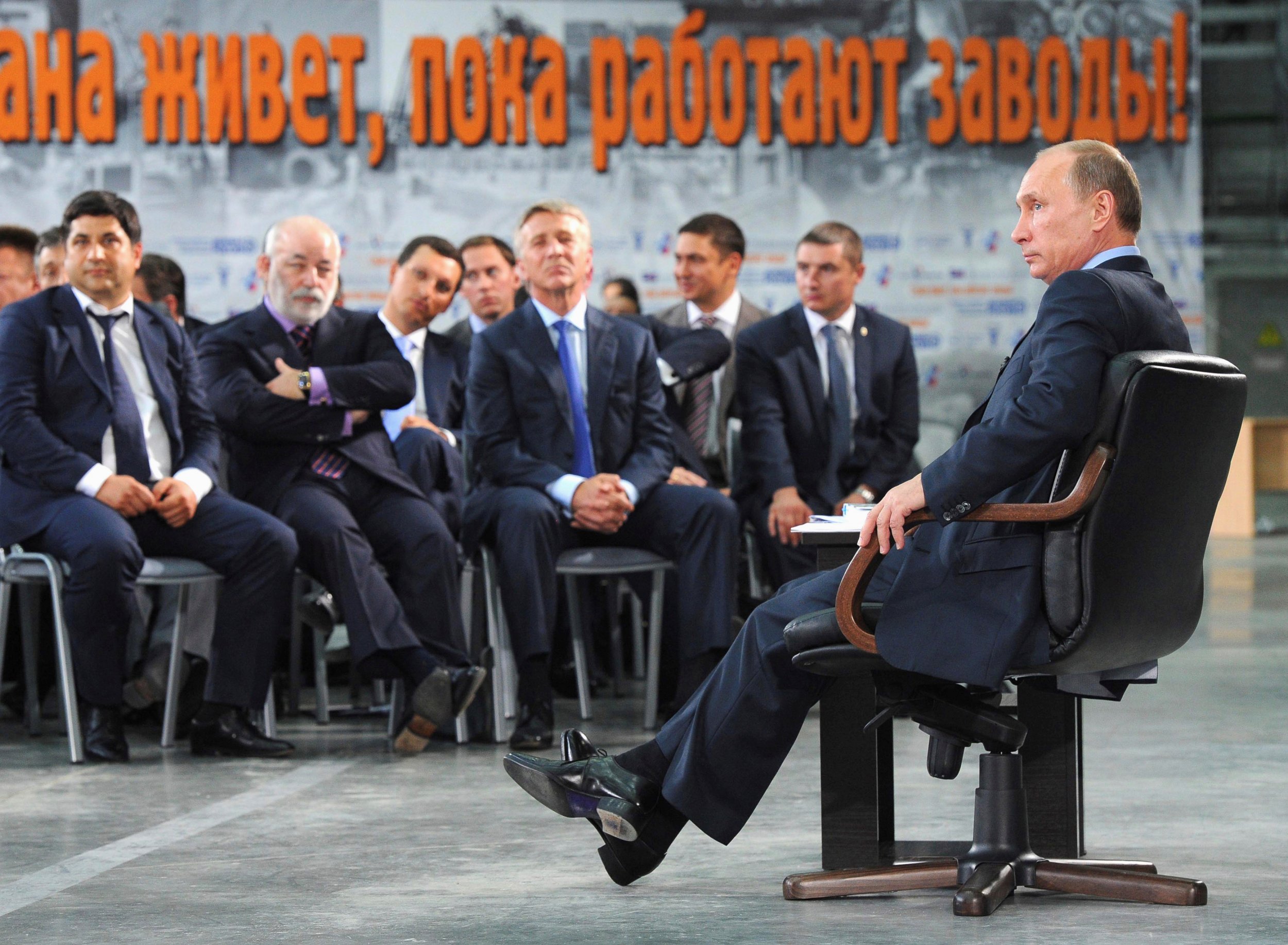 President Donald Trump's former national security adviser Mike Flynn had no bearing on Russian President Vladimir Putin's decision to delay sanctions on U.S. diplomats, the Kremlin has announced.
"It was his [Putin's] decision and it couldn't be taken because of any requests or recommendations," Kremlin spokesman Dmitry Peskov said during a press call Monday, CNN reported. This contradicts the story that investigators in the U.S. seem to be putting together, based on Flynn's account.
Last week, Flynn officially pleaded guilty to misleading U.S. law enforcement about his contacts with Russian Ambassador Sergey Kislyak earlier this year, reports of which cost him his job in February. One of the most suspicious aspects of Flynn's communication at the time was that he reportedly spoke with Kislyak immediately after then President Barack Obama imposed new restrictions on Russian diplomats, as punishment for the alleged hacking of the U.S. election. Moscow unusually decided against a harsh response, choosing to delay until Obama's successor-in-waiting, Trump, arrived in the White House.
Read more: "Seriously?" Putin asked when he learned who Mike Flynn was, according to state media
Filing court documents that described his contact with Kislyak, Flynn said that "a senior official of the Presidential Transition Team" advised him to what to tell Kislyak about the sanctions. The verdict, according to Flynn, was that they did not want Russia "to escalate the situation."
The Kremlin subsequently introduced the harshest diplomatic sanctions, shrinking the U.S. mission by 755 of staffers, but only after Flynn was fired and U.S. Congress rallied almost unilaterally to deny Trump the right to lift Obama's sanctions.
Though it may appear that these events eroded whatever hope the Kremlin felt with regard to the Trump administration and sanctions, Peskov refuted the idea that Flynn gave Putin the assurance to pause on sanctions.
"The president takes decisions absolutely independently and, as he has said more than once, exclusively guided by Russia's national interests," he said. "Flynn could never ask Sergey Kislyak for anything, and furthermore these requests could never be passed on to the president of Russia, this is completely absurd."
Flynn's decision to cooperate with the investigation and his admission of lying is uncomfortable for Russia, where state media has portrayed his firing as an act of paranoia over Russia. Although initially combative about Russian involvement in the U.S. election, the Trump administration is now full of senior officials who, with the exception of Trump himself, take a critical line on Putin's government.