Another 400-Pound Hacker? Russia Says Election Site Hit by Global Cyberattack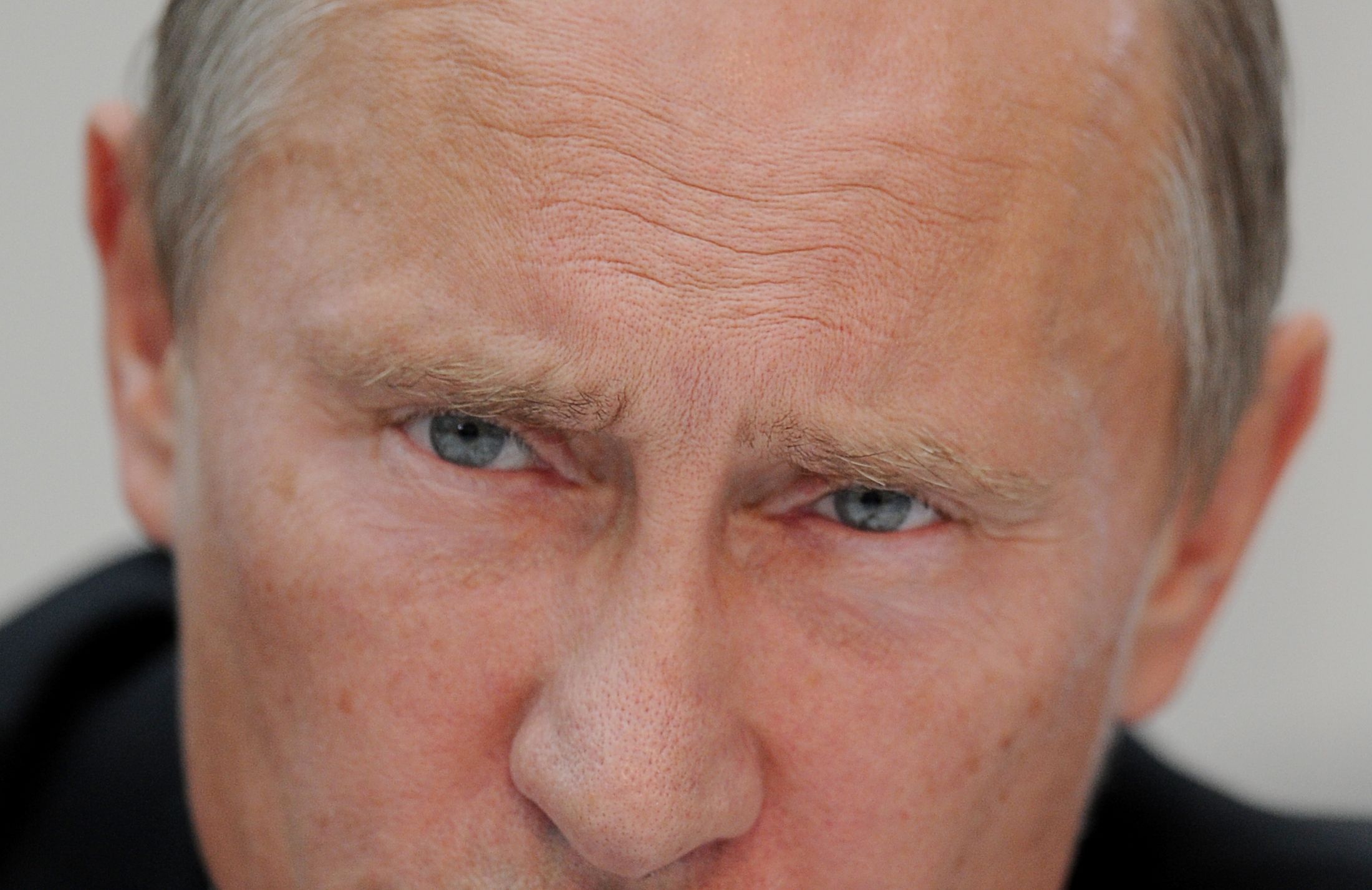 The outcome was never in doubt. What was more surprising on the day of Russia's dubious presidential election—which only had one viable winner in Vladimir Putin—was officials claiming their website had been hit with a global cyberattack.
In statements run by state news outlets Sputnik and Tass, Central Election Commission (CEC) chairwoman Ella Pamfilova was quoted as saying the agency's website had been hit with DDoS attacks from IP addresses in more than a dozen countries. It reportedly "repelled" attempts between 2 a.m. and 5 a.m.
DDoS, or Distributed Denial of Service, website attacks would not be described as election meddling. They can be launched by anyone with an internet connection. And yes, that includes somebody sitting on his or her bed who weighs 400 pounds.
Traditionally, DDoS attacks are used by internet protestors and so-called "hacktivists" to stage digital dissent against websites. Essentially, it works by sending waves of traffic toward an IP address or server to take it offline for a brief period of time.
"The peak of the attack was at 2.20 a.m. Moscow Time," Tass cited Pamfilova as saying on Sunday. "The sources were located in 15 countries."
Officials claimed the websites for telecoms watchdog Roskomnadzor and online newspaper Lenta.ru were also targeted the previous day, March 17.
"It's worth keeping in mind that the only real 'damage' done here was to the site observing the election, and even then, only temporarily," Chris Boyd, malware analyst at cybersecurity and anti-virus firm Malwarebytes, told Newsweek.
"The actual voting system itself is kept offline and wouldn't be touched by a DDoS such as this. Attribution is hard whether an attack is launched from one country or several, and there's more than enough misinformation and dubious dealings behind the scenes of several other major votes and referendums to keep us busy.
"I'm not surprised there were some computer-based theatrics during the election, but I would have perhaps have expected something with a little more kick."
Of course, when it comes to hacking, this is not Russia's first rodeo. The U.S. intelligence community said in January this year that President Vladimir Putin "ordered an influence campaign in 2016 aimed at the U.S. presidential election." It has been accused of using bots and trolls to sow division and spread fake news as part of a state-run organization, said the Internet Research Agency (IRA).
In 2016, using hacker persona "Guccifer 2.0," the U.S. said Russian intelligence outfit GRU leaked stolen documents into the public domain and "relayed material to WikiLeaks," a whistleblowing organization that denies the accusations.
The country, it is alleged, launched a similar scheme during the French election involving the leaking of emails tied to the campaign of Emmanuel Macron. In each case, analysts said malware samples and tactics used had ties to Russian groups.
Kremlin officials have largely denied involvement in the hacks. On Sunday, Putin was elected president for another six years, as expected. Video recordings from various polling stations appeared to show evidence of ballot stuffing.
His political rival, Alexei Navalny, was banned from standing in the election.
"As everyone knows by now, all the cool kids get hit by cyberattacks and so, in an attempt to look hip, Russia has claimed its very own sob story in the form of a Distributed Denial of Service attack during its recent presidential procession," joked Lee Munson, security researcher at Comparitech.com.
He added: "Given how ineffective it was, I'm pretty sure the combined power of the UK must have been behind it, especially given all the fake news in the British press about how Putin would be re-elected before a single vote had been cast."