A Russian official said Thursday that life in "liberated" parts of Ukraine is returning to normal in the wake of the invasion one month ago.
Maria Zakharova, director of the Information and Press Department of the Ministry of Foreign Affairs, saidthe special military operation in Ukraine is "going according to plan" and all the "stated goals will be achieved," Russia's Ministry of Foreign Affairs posted on Twitter.
"Life is returning to normal in the territories already liberated from nationalists," she said, although she didn't mention specifics.
Russian President Vladimir Putin recognized the territories of Luhansk and Donetsk in eastern Ukraine as independent states ahead of the invasion. While it's unknown if Zakharova was specifically referencing the two regions, there is still heavy military action and significant casualties reported there.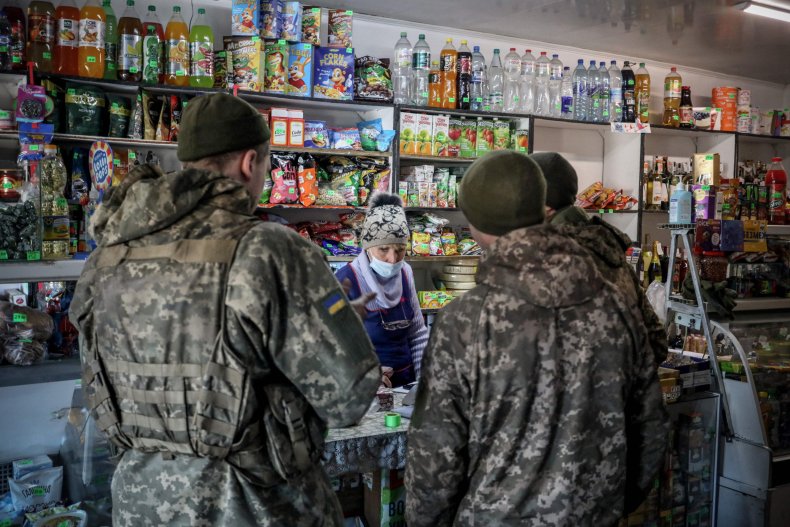 The Office of the U.N. High Commissioner for Human Rights said 977 civilians have been killed and 1,594 wounded in Ukraine. More than 1,000 casualties have occurred in the Donetsk and Luhansk regions. However, it said the numbers are likely to be "considerably higher."
A senior U.S. defense official told ABC News that Russian troops seem to be shifting gears and prioritizing their fights in Luhansk and Donetsk as an attempt to cut off Ukrainian troops from moving west to protect other cities.
"We still believe that the Russians are trying to basically cut it off and therefore pin down Ukrainian forces that are that are in the Luhansk, Donetsk area," the official said, according to ABC.
While Zakharova said Russia's military operation is "going according to plan," Pentagon press secretary John F. Kirby said on Wednesday that Russian forces are "still having problems" as they had key objectives set but have not actually achieved any, according to a press release from the Department of Defense.
The Russians "either didn't properly plan for logistics and sustainment or they didn't properly execute to their plan," he added.
Russian troops have yet to make significant progress into Ukraine since the invasion began. Russia has been trying to take control of the Ukrainian capital of Kyiv, but Ukrainian troops pushed back invading forces about 34 miles north and northeast of the city on Wednesday. On Tuesday, forces were only about 12 to 19 miles away.
"Here it is day 27, and they haven't taken Kyiv. They haven't taken Kharkiv, and they haven't been able to isolate the Donbass area," Kirby said. "The Ukrainians are fighting back very creatively and very bravely."
Ukrainian forces retook Makariv on Tuesday, about 30 miles west of Kyiv. The Ukrainian flag was raised over the city as a sign the "enemy was driven back," Ukraine's Defense Ministry said.
Newsweek reached out to Zakharova for comment.
Update 3/24/22, 11:50 a.m. ET: This article was updated with additional information.