Russia Says Mueller Probe Is Pointless, Hopes It Will 'Wind Up' Soon
The Kremlin has branded as pointless special counsel Robert Mueller's investigation into alleged Russian interference in the 2016 U.S. presidential election.
Kremlin spokesman Dmitry Peskov also told reporters he hopes the probe will soon come to an end, Reuters reported.
Discussing the investigation, Peskov said, "In Russian, it's called passing water through a sieve," an expression with a similar meaning to flogging a dead horse.
"That's exactly what the process looks like," Peskov said. "There's hope that it will wind up one day."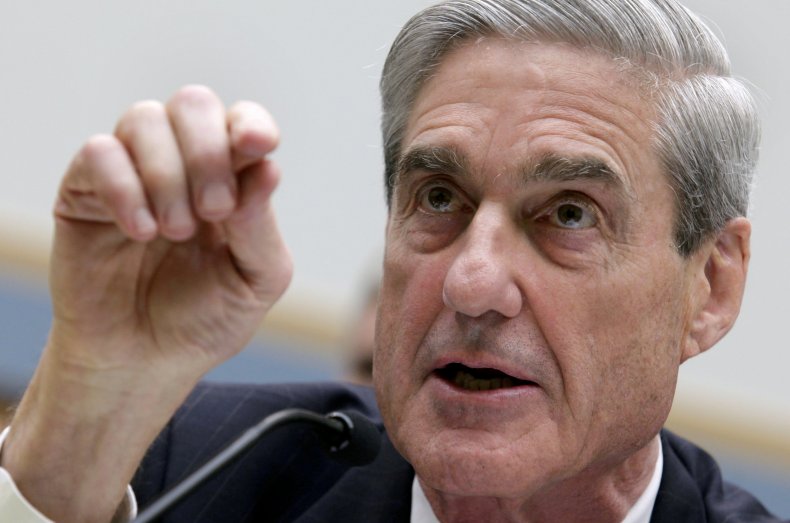 Russia has consistently denied suggestions it interfered with the 2016 campaign to help now-President Donald Trump capture the White House. Kremlin officials have accused American investigators and Western media of Russophobia over the allegations, which they have dismissed as unfounded rumors.
In February, Foreign Minister Sergey Lavrov said the allegations "are simply fantasies that are being used for political reasons in the United States in the fight between the different sides of the political divide."
Mueller's investigation has thus far produced 17 criminal indictments and secured five guilty pleas, including from former national security adviser Michael Flynn and former campaign aides Richard Gates and George Papadopoulos. Former campaign manager Paul Manafort is among those indicted.
Trump has been vocal in criticizing what he believes is an unfair and unfounded investigation.
On Tuesday, the president tweeted: "There was no Collusion, except by the Democrats!" He suggested investigators should be looking into the "totally Crooked Hillary Clinton" and argued that the probe was launched by Democrats upset about losing the election.
In the past week, Trump has been pushing the conspiracy theory that former President Barack Obama's administration placed an informant within his presidential campaign to help Hillary Clinton win the 2016 election. Trump's lawyer Rudy Giuliani admitted on Sunday that the so-called "Spygate" theory is designed to undermine Mueller's investigation.
Also on Sunday, the president took to Twitter to accuse Mueller of destroying "young and beautiful lives" with the investigation. He did not specify who he thought was being victimized.
Such attacks on Mueller have become commonplace, and the president has repeatedly suggested he may fire the special counsel. Republican lawmakers have warned Trump that such a move would be political "suicide."
In response to this perceived threat, the Senate Judiciary Committee has approved a bipartisan bill that would allow Mueller to challenge any future firing.