Russia Says Nearly 900,000 Refugees Can Return to Syria Within Months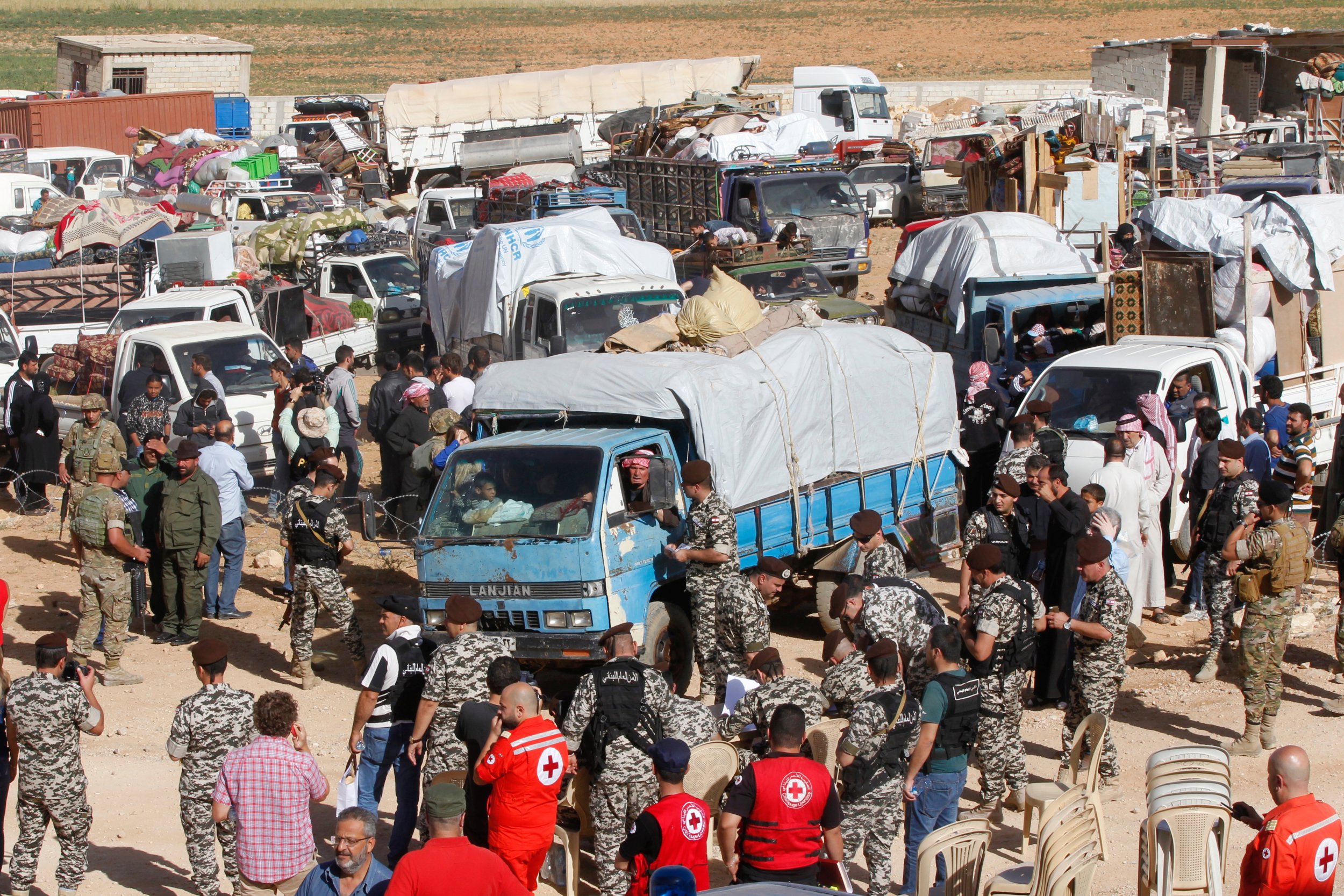 Russia has told around 890,000 Syrian citizens that they will be able to begin the process of returning to their home country.
Colonel-General Mikhail Mizintsev made the announcement on Friday. Maria Zakharova, a spokeswoman from the Russian Foreign Ministry had said earlier in the day that 1.7 million people wanted to return to the Middle Eastern country.
"According to data provided by the United Nations Office for Coordination of Humanitarian Affairs, about 890,000 Syrians are expected to return to Syria in the coming months," said Mizintsev.
Russia had first revealed a new program to return refugees on Wednesday. It includes using nonmilitary boats to take refugees from Mediterranean countries, setting up new refugee centers and building infrastructure and homes in different parts of Syria.
Russia has also asked the United States for help in undertaking the venture. When leaders of both countries met during a recent summit in Helsinki, they agreed on the mutual goal.
Many analysts and refugees agree that there should first be a political solution before any type of reconstruction in Syria begins.
One of the main concerns for refugees before they returned home has been safety and security. And according to Foreign Affairs, many refugees believe that Syrian President Bashar al-Assad will have to depart before there can be true safety and security.
Syrians have been returning home on their own for many years. The United Nation's migration agency the International Organization for Migration said in a press release in 2017 that between the months of January and July of the same year, about 600,000 refugees from Syria returned to their home country.
"An estimated 27 percent of the returnees stated that they did so to protect their assets or properties and 25 percent referred to the improved economic situation in their area of origin," the release said.
Despite the number of people returning, the release also said that "Syria continues to witness high rates of displacement," and during the same months that 600,000 refugees returned home, over 800,000 were displaced, "many for the second or third time."
A total of 10,000 applications have been received by refugee centers in Lebanon from Syrian refugees wanting to return home, Mizintsev said on Friday.
"Lebanon's government has established a working group to set up a joint committee on cooperation with Syria in matters concerning the return of refugees," the general said.
The Jordanian government has also been helping with the return of Syrian refugees according to Mizintsev.
"All this is happening amid the Syrian army's successes in regaining control of the country's border with Jordan," he continued.