Russia Says Syrian Regime Doubles Territory After Victories Against ISIS and Rebels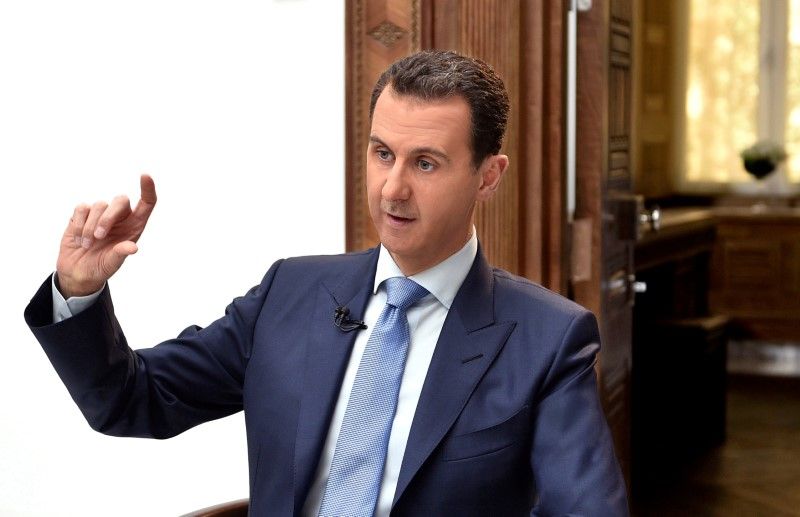 Syrian President Bashar al-Assad's regime doubled the amount of territory it controls in Syria after a series of victories over the Islamic State militant group (ISIS) and other anti-government rebels, the Russian defense minister said Sunday.
The Syrian military, backed by Russia and Iran, has wrested back thousands of miles of territory from ISIS in central Syria, especially in the province of Homs.
As Kurdish-Arab forces backed by the U.S.-led coalition fighting ISIS continue to besiege the eastern Syrian city of Raqqa, Syrian forces are approaching Deir Ezzor, one of the last cities where the group retains a presence.
Sergei Shoigu said the recapture of Deir Ezzor, which the jihadi group has held partial control of since 2015, would "say a lot, if not everything, about the end of the battle with [ISIS]" in an interview with Russian state broadcaster Rossiya 24.
The support from Moscow and Tehran re-energized Assad's government and forces, which were severely depleted after years of conflict. Assad has since recaptured strategically important centers, such as the northern city of Aleppo.
Several cease-fires have failed, and international diplomacy has proved ineffective since Moscow became involved. The international community had sought a transition of power in Syria amid reports of human rights atrocities ordered by Assad against civilians and those opposed to his rule.
The U.N. and Western governments have accused Assad of gassing his own people with chemical agents, such as sarin and VX. U.N. watchdog the Organization for the Prohibition of Chemical Weapons said in June that sarin was used in an attack on Khan Sheikhoun in Idlib province.
Russia, a key ally of Assad, admitted that the regime's military was behind the attack but said it was a rocket attack on a jihadi weapons cache. The Syrian leader denies any instance of chemical weapons use. But the attack forced U.S. President Donald Trump to order the first American strike against the regime, with the military firing 59 Tomahawk missiles at Al-Shayrat air base in the central province of Homs and hitting Syrian fighter jets.
Rights groups, defectors and those who have escaped the country have also accused the regime of torturing and executing thousands of opposition figures, particularly at a notorious prison known as Saydnaya. The State Department said in May that the Assad regime is using a large crematorium to burn the remains of the prisoners it executes on a daily basis.
The Syrian civil war, now in its seventh year, has cost the lives of 400,000 people, displaced millions internally and externally, and created one of the greatest humanitarian disasters in modern history.