Russia Says Us Has 'no Moral Right' to Demand Jehovah's Witnesses Release
Russia has said the U.S. government has "no moral right" to demand the release of religious or political prisoners, such as detained Jehovah's Witnesses.
On Monday, the U.S. State Department issued a statement calling on Russia to release more than 150 prisoners being held for religious or political reasons. Washington's demand came as Moscow has been rounding up Jehovah's Witnesses in the country. Among other prisoners, the U.S. specifically called for the release of Dennis Christensen, a Danish citizen who has been detained for more than a year due to his affiliation with the religious group.
Jarrod Lopes, a communications representative for the World Headquarters of Jehovah's Witnesses told Newsweek that 20 mebers are currently detained in Russia. Two others are under house arrest, and 15 have been forced to sign agreements to not leave the area where they reside.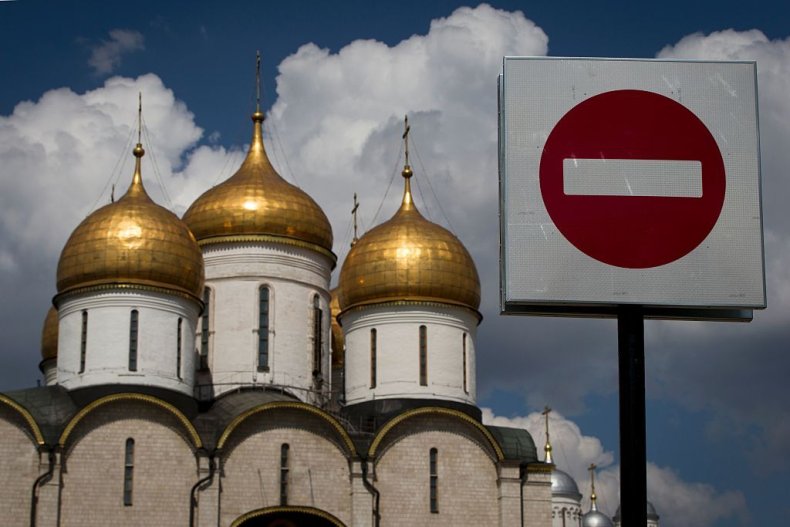 In its statement, Washington called on Moscow to "cease its use of the legal system to suppress dissent and peaceful religious practice."
In response, the Russian Embassy in the U.S. said: "Members of the American establishment have no moral right to blame Russia and demand that someone be released," The Moscow Times reported.
The embassy continued that the U.S. is implementing a "finely honed propaganda strategy of the fight for freedom of conscience, worship [and] democratic values." It said that the U.S. "needs to justify the structures recognized as extremist in other countries."
Going on to turn the tables, it pointed to Russian citizens who have been convicted of terrorism and smuggling charges in the U.S. "A relentless hunt on Russian citizens continues," the embassy claimed.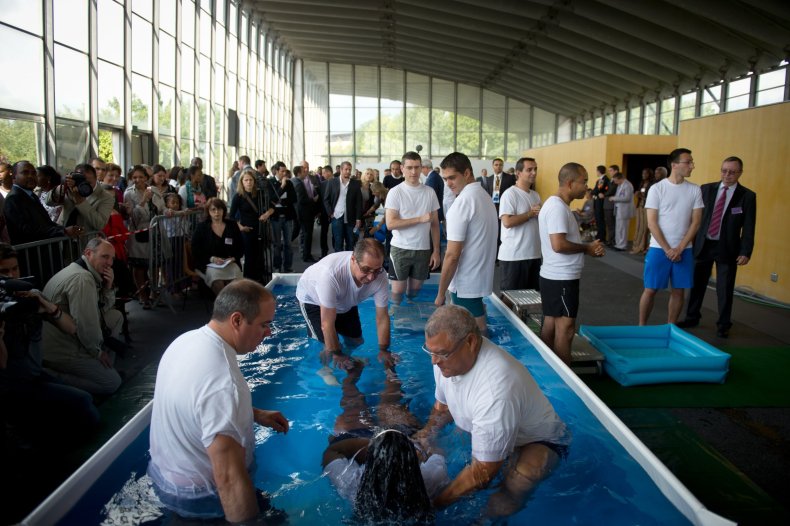 Russia's crackdown on Jehovah's Witnesses, who are estimated to number about 255,000 in the country, comes as part of a government-backed drive against minority "foreign" religions. Back in July 2016, President Vladimir Putin approved legislation outlawing missionary work, stipulating that people share their religious beliefs only at state-registered places of worship.
Jehovah's Witnesses–whose world headquarters are in New York–were significantly impacted as a result. The crackdown took another turn in April of last year, when Russia's Supreme Court ruled to classify them as an "extremist organization," giving the Christian denomination the same status as the Islamic State (ISIS).
Russia's Justice Ministry claimed that the religious group poses a threat to "public order and public security." Government officials also accused them of preaching that their beliefs are exclusive and supreme to all others.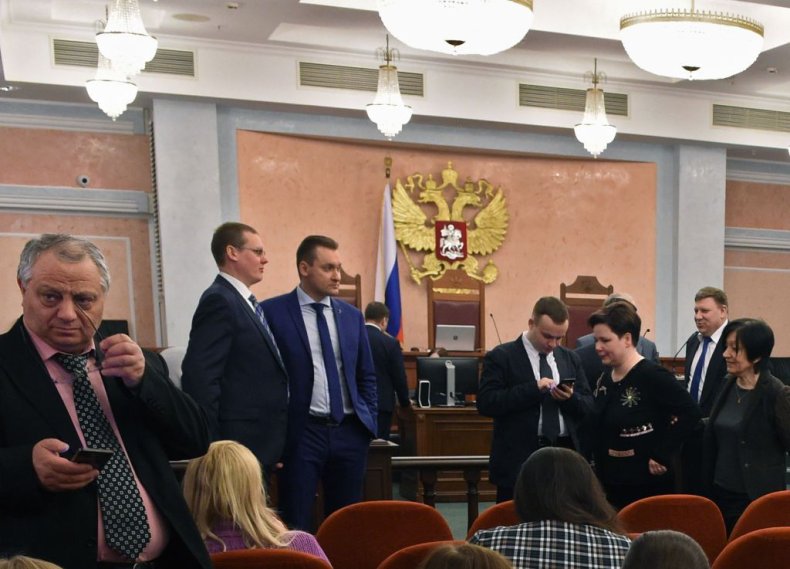 The government then moved to close Jehovah's Witness prayer halls and ban the denomination's translation of the Bible.
UN analysts have said that the crackdown on the group points to a "dark future" for religious freedom in Russia. Other groups, such as the Mormons and Baptists, have also suffered under the controversial 2016 law. They are generally forced to meet informally in each other's homes, with no legal way to worship publicly.
Nonetheless, Russia brushes aside criticism of its policies as western propaganda. " Russia has repeatedly and unambiguously responded to western propaganda 'calls' for release of particular people on remand, on trial or convicted for various serious crimes in accordance with its legislation," Moscow said, Russian news agency TASS reported, adding that it "rejects any attempts of meddling" within internal affairs.
Russia Says Us Has 'no Moral Right' to Demand Jehovah's Witnesses Release | World