Russia Says U.S. Shows No Sign of Backing Down on Sanctions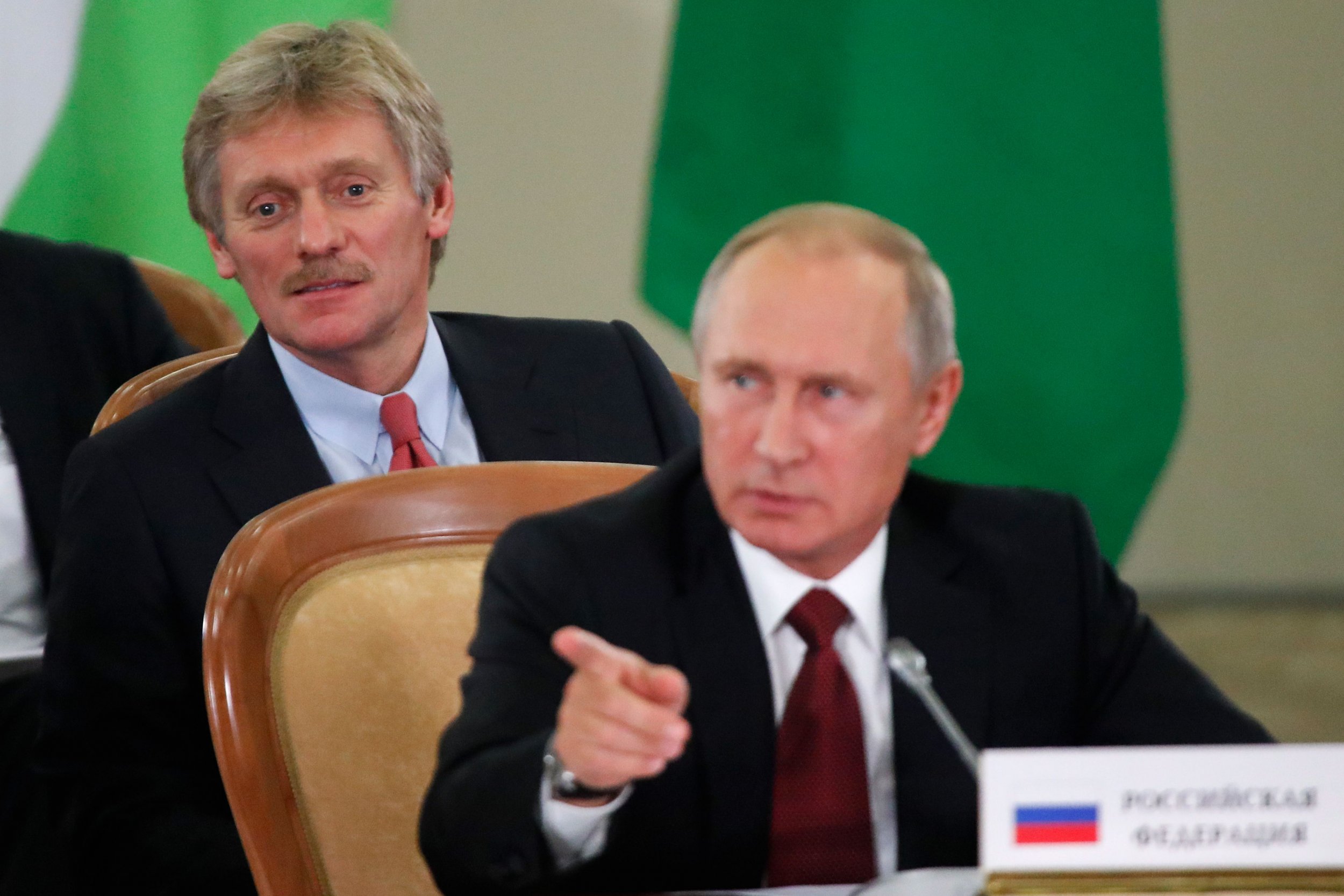 The Kremlin has denied speculation that the Trump administration extended an olive branch to Moscow before new U.S. sanctions on Russia came into effect this week.
Sensitive electronic imports from Russia will be blacklisted by U.S. authorities as a punitive move, the State Department announced earlier this month, following the near-lethal poisoning of onetime Russian spy Sergei Skripal in the U.K. this year. The move by the U.S. was viewed as additional sign of solidarity and trust in British investigators, who determined that Russia was the likely culprit.
Anonymous diplomatic sources claimed U.S. officials attempted some outreach to Russia in a bid to reach an agreement before issuing the sanctions, according to The Washington Post. However, Russian President Vladimir Putin's spokesman denied the claims.
"No," said Dmitry Peskov, the Kremlin press secretary, when asked if the reports were true. The spokesman refused to elaborate on his answer. His response followed a long statement by the Russian Embassy in the U.S. earlier in the week that decried the sanctions.
"Political elites seem to ignore the fact that every new 'seizure' of American sanctions 'fever' brings the U.S. close to the point of no return in resolving pressing international issues—a joint fight against terrorism and danger of WMD falling into the hands of non-governmental entities," the post read. "It is clear that the worst Cold War scenarios, the ones the world should have forsaken 30 years ago, are now taking shape. Instead, it turns out that no one is safe from brute pressure of Washington. Not everyone can withstand it. But Russia can."
The U.S. sanctions stemming from the Skripal case are not as sweeping as another package of punitive moves against Russia, devised not by the White House but by a group of senators. The bill, named the Defending American Security From Kremlin Aggression Act of 2018, takes aim at Russia's ability to accumulate debt, the financial transactions of its state-run businesses and the exact financial dealings of specific individuals around and including Putin.
The bill is a bipartisan one, signed by Senators Bob Menendez, Cory Gardner, Ben Cardin, Jeanne Shaheen and the late John McCain, who backed the draft law before his death on Saturday.
The two sets of sanctions and the reported outreach attempt by the administration have become indicative of a sometimes contradictory strategy by the Trump administration with regards to Russia. While President Donald Trump personally continues to back away from open criticism of Putin and extolls the benefits of "getting along" with Russia, his administration has retained and enhanced diplomatic sanctions on Russia.
Meanwhile, U.S. lawmakers have moved to codify existing sanctions on Putin's inner circle over the annexation of Crimea and conflict in Ukraine, meaning they must review any move by Trump to lift them.