Russia Says U.S. War with North Korea Could Kill 'Millions' of Innocent People
Russia's top diplomat has warned about the massive loss of life and humanitarian crisis that would occur if the U.S. takes military action against nuclear-armed North Korea.
Addressing Geneva's Conference on Disarmament, Russia Foreign Minister Sergey Lavrov said his country seeks a peaceful solution to North Korea's development of nuclear weapons and ballistic missiles in defiance of international sanctions. Asked about the likelihood of a conflict breaking out, Lavrov pointed to the White House, which has clearly stated that "all options are on the table," including military action, to handle its standoff with North Korea.
Related: Are North Korea and Syria working together against U.S. foreign policy?
"One should ask the U.S. leadership rather than me about the probability of a military scenario. President Donald Trump has said on numerous occasions that he will take all necessary measures, including military, to solve this problem," Lavrov said, according to the state-run Tass news agency.
"The U.S., Russia and other capitals have already come up with their assessments of this option more than once. These assessments indicate that would be a humanitarian disaster which would claim the lives of hundreds of thousands, if not millions, of civilians," he said.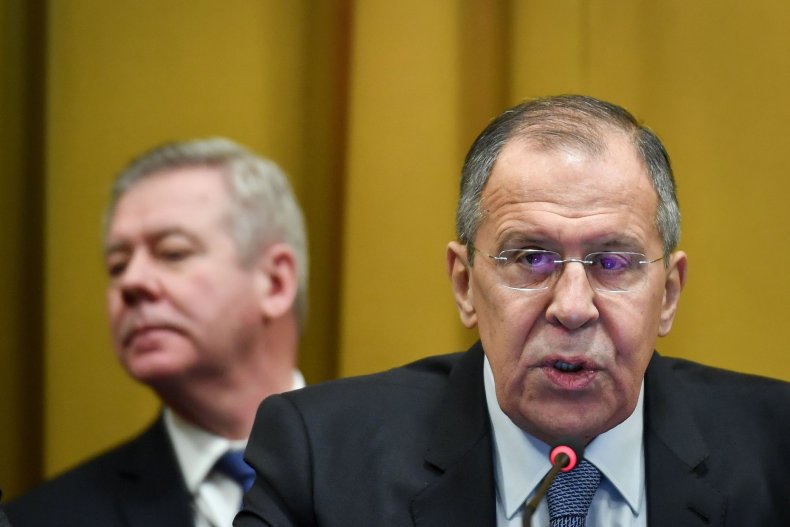 Lavrov also met with his South Korean counterpart, Kang Kyung-wha, on the sidelines of the United Nations Human Rights Council session, which was running concurrently with the Conference on Disarmament in Geneva. The Russian minister reportedly told Kang that Moscow was looking to further the ongoing peace talks between North Korea and South Korea, spurred by Kim Jong Un's bid to include his country in the 2018 Winter Olympic Games, which ended Sunday and saw some Korean athletes play under a united flag.
"The two agreed to make diplomatic efforts to maintain the momentum created by the Pyeongchang Winter Olympics for inter-Korean dialogue and turn this to talks aimed at peacefully resolving North Korea's nuclear problem," the South Korean Foreign Ministry said, according to Seoul's official Yonhap News Agency.
Russia has joined North Korea's closest ally, China, in an attempt to mediate the nuclear crisis by instituting a "freeze for freeze" or "double freeze" strategy. The initiative would see North Korea halt nuclear and missile tests and the U.S. suspend nearby military exercises, which often involved allies Japan and South Korea. The U.S. has refused to endorse the idea, demanding North Korea abandon its nuclear ambitions first.
For this reason, the U.S. has not fully endorsed the inter-Korean talks and instead has escalated sanctions against North Korea, accusing Russia and China of secretly circumventing international law to supply North Korea with oil. Both have denied these charges, and Russia has previously warned that U.S. military action was "not an option" in dealing with North Korea.
Also speaking at the Conference on Disarmament, which ran from Monday through Friday, North Korea's ambassador to the U.N., Han Tae Song, accused the U.S. of pursuing "dangerous moves" by rejecting peace in favor of sanctions, which will never threaten DPRK and never work," Reuters reported.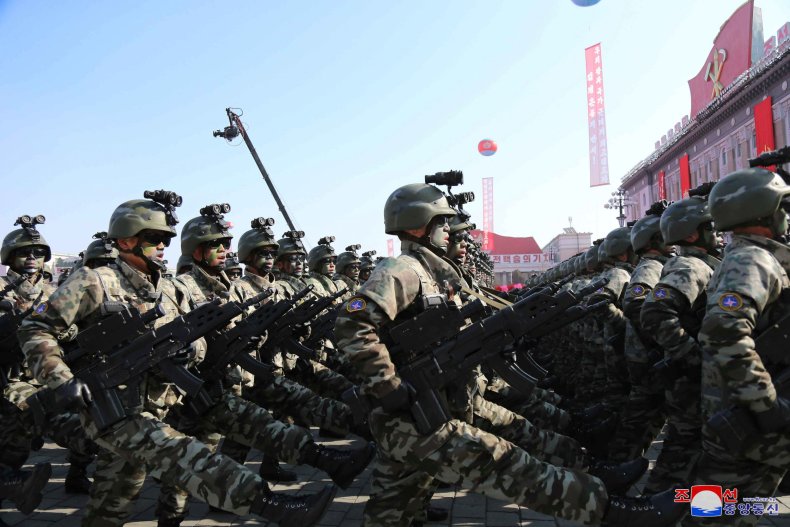 Following the deadliest conflict in history, North Korea and South Korea were split in 1945 by World War II allies the Soviet Union and the U.S. The two Cold War superpowers pitted the North and South against each another in a war that lasted from 1950 to 1953. The conflict killed millions of Koreans, mostly from the North, and helped inspire North Korea's animosity toward the U.S., as well as the Communist state's desire to build nuclear weapons to deter a second U.S. invasion.
North Korean leader Kim Jong Un followed in his father's and grandfather's footsteps by prioritizing the military and, last year, oversaw his country's first intercontinental ballistic missile launches, as well as a hydrogen bomb test. Estimates on how many casualties a war with North Korea would produce have reached at least a million, even without the use of nuclear weapons, with hundreds of thousands, if not a million, in the U.S. alone.