Russia Says U.S. Wars for Democracy in Middle East and Europe Could Soon Come to Moscow
A leading Russian diplomat has accused the U.S. of trying to bring conflict to Moscow under the cloak of exporting democratic values—something he said Washington has already done in parts of Europe and the Middle East over the past two decades.
Russian Deputy Foreign Minister Sergei Ryabkov made the remarks Monday at a meeting of the Temporary Commission for Protection of State Sovereignty and Prevention of Interference in Russia's Internal Affairs in his country's upper house of parliament. Anticipating potential U.S. meddling in the upcoming Russian presidential election, Ryabkov criticized a history of U.S.-sponsored regime change and foreign intervention.
Related: Russia Claims U.S. Is Meddling In Its Presidential Election and Says It Has Evidence
"The United States' continued policy aimed at achieving political goals under the guise of the struggle for democracy has been creating chaos in the past 20 years, causing wars and destroying a number of countries," Ryabkov said, according to the state-run Tass Russian News Agency. "Yugoslavia is no more, Iraq and Libya are bursting at the seams and events in Ukraine are also worth mentioning."
"U.S. hotheads wouldn't mind to do [sic] the same to Russia as they consider us the major threat to their global dominance," he added.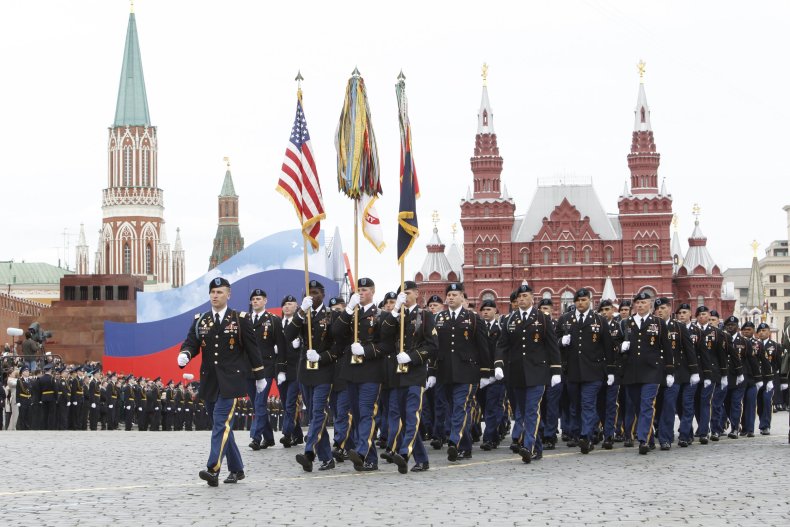 The U.S. and Russia both have a long tradition in getting involved in the affairs of other countries, especially throughout the decades-long Cold War that ended with the collapse of the Soviet Union in 1991. Since the millennium, Vladimir Putin, who has served as president or prime minister since late 1999, has increasingly sought to regain Russia's standing as a global superpower. The initiative has caused significant friction with the U.S.
In the aftermath of the Soviet fall, inter-ethnic tensions in the communist Eastern European state of Yugoslavia devolved into a series of wars fought by competing ethnic groups—including Serbs, Croats and Albanians. U.S.-led Western military alliance NATO twice conducted airstrikes, first against Bosnian Serbian forces in 1995, and a second time against Yugoslav forces in 1999. The second instance did not have United Nations Security Council approval as Russia and China threatened to veto.
After the 9/11 attacks killed roughly 3,000 people in 2001, the U.S. focused more closely on the Middle East, invading Afghanistan over the ruling Taliban government's Al-Qaeda months in December 2001. Washington later invaded Iraq in 2003 over allegations that Iraqi President Saddam Hussein was manufacturing weapons of mass destruction. The charges were later proven false, but U.S. forces remained to battle an Islamist Al-Qaeda insurgency that arose and transferred power to mostly Shiite Muslim government in 2011.
That same year, the U.S. joined France and the U.K. in attacking the Libyan military in support of a rebel uprising against Libyan leader Muammar el-Qaddafi. As Qaddafi was overthrown and killed, competing rebel groups turned on another, extending the already violent civil war in Libya. Meanwhile, the insurgency in Iraq worsened and jihadis formed the Islamic State militant group (ISIS), which spread into neighboring Syria's civil war in 2013.
Back in Europe, unrest gripped Ukraine after pro-Russia President Viktor Yanukovych refused to sign a free trade agreement with the European Union in November 2013. Shortly after widespread protests ousted Yanukovych in February 2014, Russia annexed the then-Ukrainian territory of Crimea, arguing its mostly ethnic Russia community was threatened by what Moscow depicted as a far-right uprising.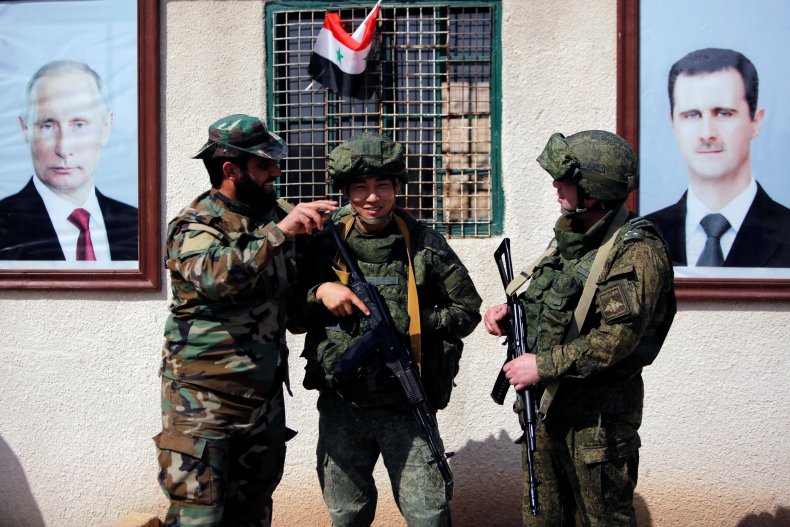 Russia's annexation of Crimea and allegations of support for separatist rebels in eastern Ukraine prompted NATO to mobilize its forces across Europe, forming new battle groups along Russia's borders. Russia has responded with its own military moves, prompting the largest European arms race since the Cold War. Tensions between Russia and the West grew as countries such as the U.S., France and Germany accused Moscow of attempting to influence its elections.
Russia has rejected these allegations and, as Putin prepared to run again in elections beginning later this month, his government has accused the U.S. of attempting to interfere in his own country. Ryabkov told state-run Russian outlet RIA Monday that he had proof of U.S. plans to affect the outcome of the Russian race.