Russia Signs Deal to Build $10bn Nuclear Plant in Jordan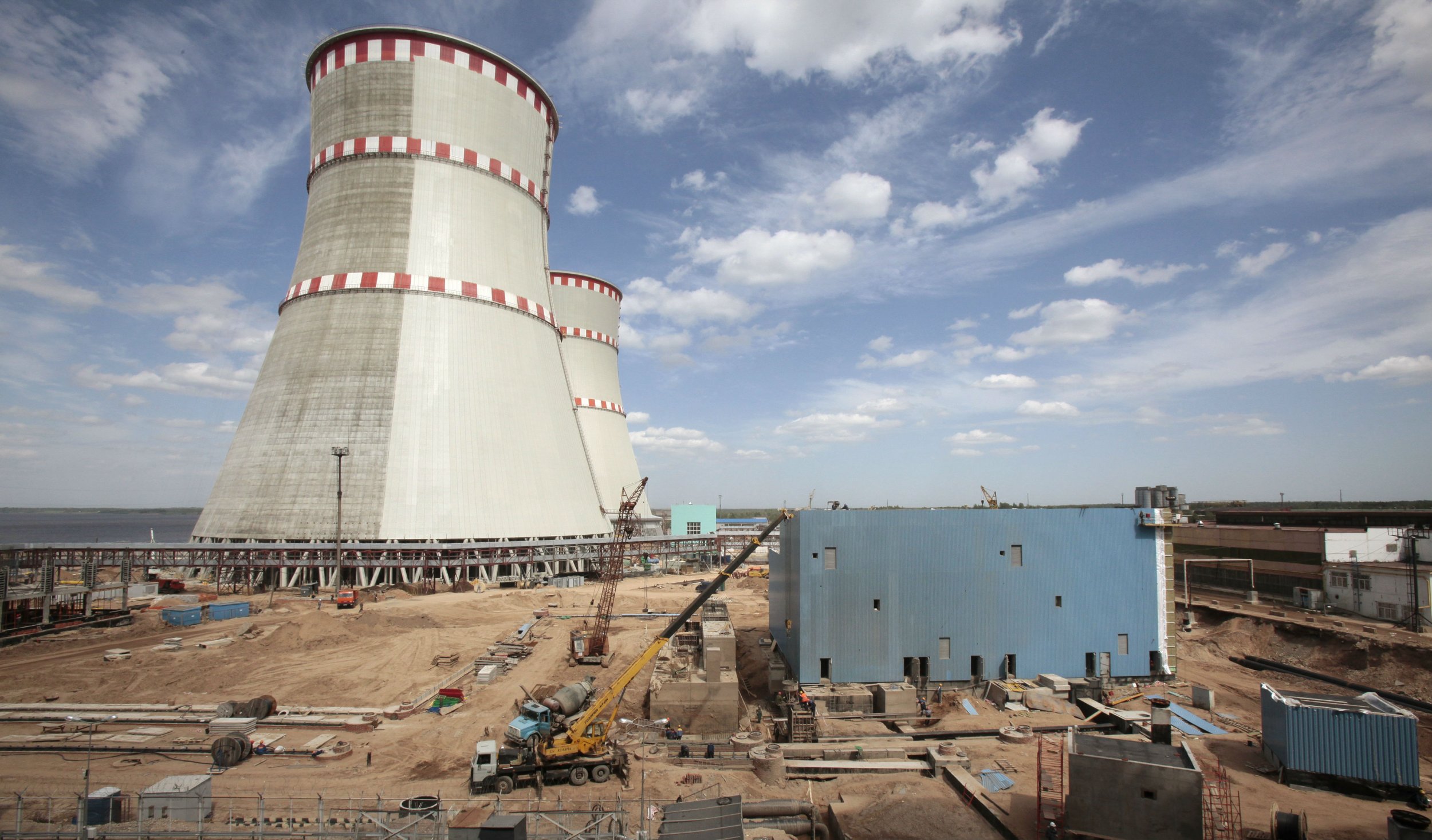 Jordan has signed a $10bn deal with Russia to build the first nuclear power plant in the kingdom, a move that experts say is a sign that Russia is seeking a "nuclear sphere of influence", and is a deal that NATO should be worried about.
The deal was signed in the Jordanian capital, Amman yesterday with Russia's state-owned Rosatom company, which runs all of Russia's nuclear assets, including its nuclear weaponry. The plant will have a total capacity of 2,000 megawatt and the construction of the first unit of the envisaged two-unit power plant at Amra in the north of the kingdom, is expected to be up and running by 2022.
Russia has agreed to meet 49% of the project's costs, and Jordan the remaining 51%. Analysts and news reports have interpreted this as a sign that Russia is keen to offer attractive deals in order to find new markets for its nuclear technology as western economic sanctions over Russia's involvement in the Ukraine crisis continue to bite.
Jordan's bidding process started off as seven offers from at least four reactor vendors, all hoping to build a plant in the country, according to Dr Jonathan Cobb of the World Nuclear Association, and Russia's bid was "presumably competitive". Under the deal, Jordan must buy fuel from Rosatom for the reactors for 10 years, after which period of time it may seek other suppliers.
Jordan currently imports nearly 98% of all its energy as it lacks local energy sources, and is struggling to meet electricity demand which is growing by more than 7% annually due in part to a rising population. The violence in neighboring Iraq and Egypt's Sinai Peninsula has in some cases, meant that supplies were completely cut off to the kingdom.
"We lost the oil from Iraq, natural gas from Egypt, and the country has been bleeding and losing on an average $3bn every year," said Khalid Toukan, head of the Jordanian Atomic Energy Commission. Jordan hopes to eventually use nuclear energy to power almost 40% of its total electricity generating capacity.
Jordan is facing rising electricity demand, according to Dr Cobb, which could potentially double by 2030, and it is currently reliant on oil imports to generate electricity. The country is also facing potential fresh water shortages and nuclear technology could also be used for desalination of seawater. In time, Jordan could also use its own as-of-yet untapped uranium resources to power its nuclear energy.
According to Richard Giragosian, the director of the Regional Studies Center (RSC), an independent thinktank based in Armenia, and former consultant for the Organization for Security and Cooperation in Europe (OSCE), Jordanians are sceptical of the deal, but are also desperate and fear that while Russia is offering a good deal at the moment, Moscow "has time later to impose tougher terms". Giragosian also argues that this deal could prompt other countries to join a Russian "nuclear-based sphere of influence". "Other energy-starved countries will be compelled to court Russia anew, seeking softer terms", he explains.
"I'd see this as a potential move to counteract Jordan's relationship with the west," says Oscar Jonsson, PhD candidate at the Department of War Studies, King's College London, who interprets the deal as Russia seeking greater nuclear diplomacy. "If it's the case that Jordan is getting a sweet deal," he says "then that is significant."
Jonsson argues that both Russia and the west view Jordan as an important ally, as the country is "one of very few good partners in the region". Jordan is also a major non-NATO ally, which means it has enhanced opportunities for cooperation with NATO, such as intelligence cooperation, he says.
"NATO should not be happy about this deal," Jonsson continues. "This is a sticks and carrot situation. When needed, Russia can slow the construction, threaten to interrupt building, and get personnel for intelligence in Jordan."
Last month, Moscow and Cairo signed a memorandum of understanding to build Egypt's first nuclear power plant during a visit to the country by president Vladimir Putin.
Earlier this year, Rosatom signed an agreement to build two reactors in Hungary, and earlier today, Hungary reached an agreement with the Euratom Supply Agency (ESA) regarding Russia's planned supply of nuclear fuel for the country's Paks power plant, according to Reuters. The move has prompted criticism from some EU countries that Hungary is drawing closer to Russia at a time when the west is attempting to weaken Russia's trading opportunities with a campaign of sanctions.
Finland has also faced criticism after signing a deal with Russia last December, which will see the Fennovoima reactor in northern Finland supplied and fuelled by Rosatom from 2024.