Russian Parliament Leader Ridicules Communist Party Legislators For Taking Selfies While Voting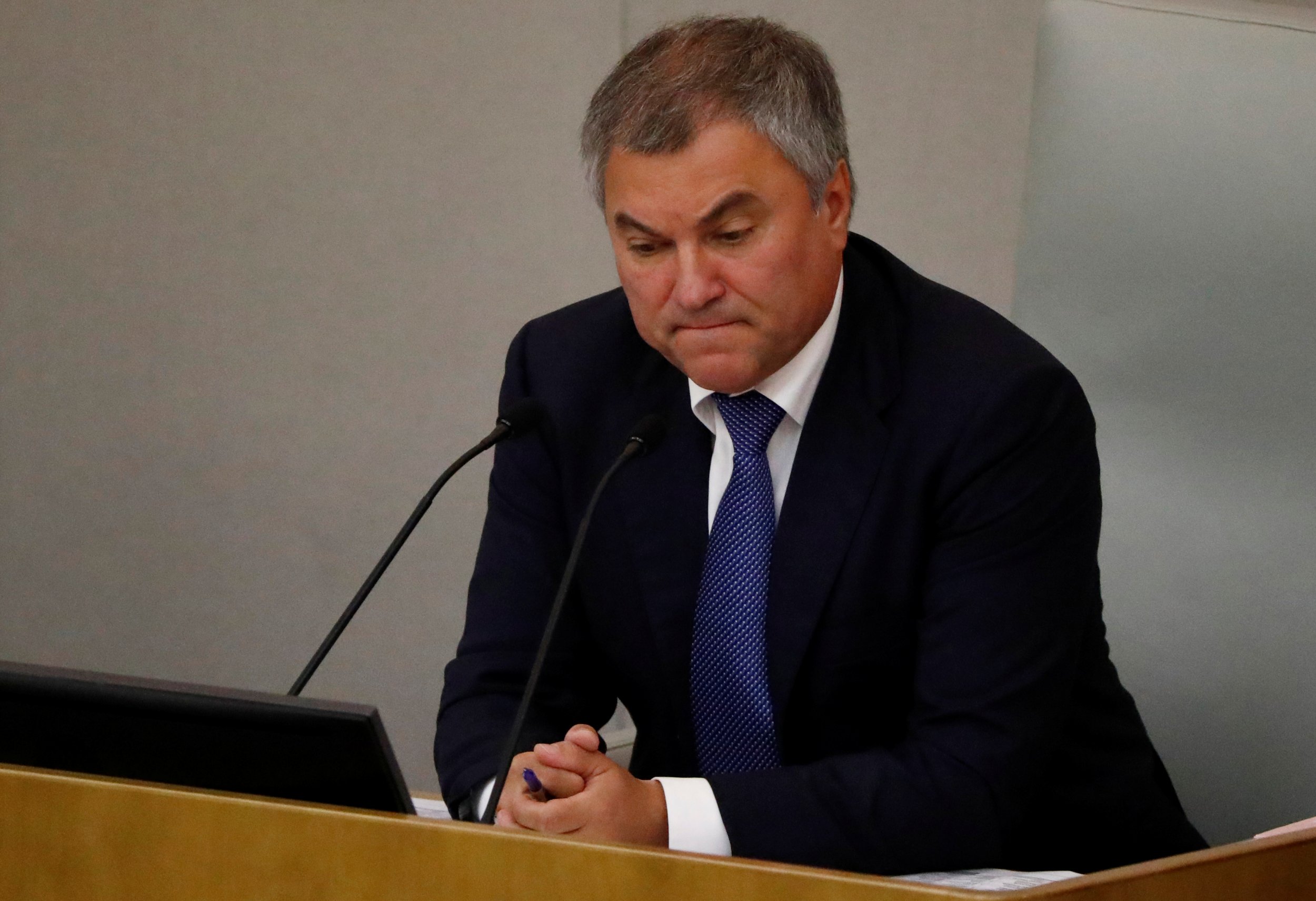 After the Communist Party blamed a botched Wednesday vote on a "water bottle" mix-up, the Russian State Duma chairman ridiculed fellow lawmakers for taking "selfies" while voting.
Russian State Duma speaker and former aide to President Vladimir Putin, Vyacheslav Volodin, chastised colleagues in the Federal Assembly Thursday after the business news publication Vedomosti reported that Communist Party member Zhores Alferov mistakenly voted in favor of a pension bill the party opposes the previous day. Speaker Volodin cautioned members of Russia's parliament of the dangers of "modern technology" as the legislative body holds a controversial vote to raise the retirement age.
"Colleagues, you can't make decisions and selfies at the same time," Speaker Vyacheslav Volodin told the Russian Federation legislature Thursday. "That's why mistakes are made."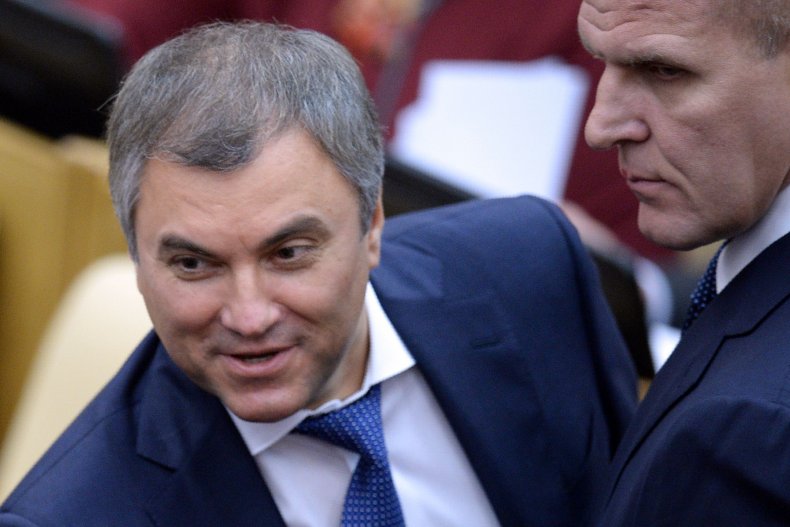 "Be careful with modern technology," Volodin told the legislators in a teasing tone, according to the Moscow Times. "First the hand reaches for someone else's button, then a conflict arises."
The previous day, Vedomosti reported that Communist Party member and Nobel Prize winning physicist Zhores Alferov mistakenly cast a vote in favor of a pension reform bill after attempting to "put a bottle of water" next to the voting button. He claimed the mistaken vote to raise the country's retirement age happened purely by error, drawing sarcastic commentary from Volodin.
"We are talking with you that everyone votes for himself... we have saved you from splitting in the faction," he remarked, noting his departure from the Communist Party's stance on the legislation. Volodin then joked that any person watching the Russian Federal Assembly's livestream could potentially do his job. "This is regularly broadcast online, so anyone who wants to watch how a deputy votes or works can do that."
The lower house of parliament ultimately voted 332-83 in the third and final reading Thursday amid nationwide protests against raising the country's retirement age. The Moscow Times reports Federation Council members will take up the bill on October 3 before Putin can sign the law.