Russia to Send New Anti-Aircraft Defense to Syria After Deadly Jet Downing
Russia vowed to bolster Syria's air and missile defenses amid high tensions with U.S. allies in the region, particularly Israel.
The deployment of a Russian-made S-300 surface-to-air missile will happen within two weeks, Moscow announced Monday, after the downing of a Russian jet in Syrian skies. The Russian Il-20 crashed last week, killing all 15 servicemen on board and the Kremlin accused Israel of being responsible, despite a relatively good record of frontline understanding between the two militaries. Tel-Aviv refuted the allegations, and an Israeli official said on the condition of anonymity to Reuters that Moscow had received information that "Syrian reckless anti-air fire was the direct cause."
"The command posts of Syrian air defense forces and units will be equipped with automated control systems only supplied to the Russian armed forces," Russia's Minister of Defence Sergey Shoigu told state news agency RIA Novosti. The minister appeared to suggest that the system was necessary to ensure "centralized control over all forces and resources of the Syrian air defense, monitor the situation in the air, and facilitate operative issuance of orders."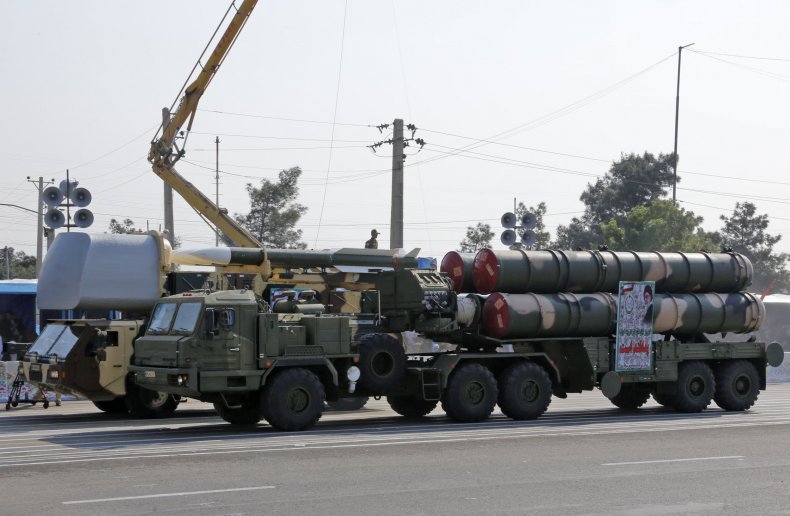 "Most importantly, we will guarantee the identification of all Russian aircraft by the Syrian air defense systems," Shoigu highlighted. The Russian government appears to have accepted that a Syrian missile struck the Russian jet, but continues to suspect that Israeli pilots were ultimately responsible for the accident.
Shoigu said that Moscow's move to supply Damascus with the upgrade—the likes of which it has not given to the regime since 2013—would "cool 'hotheads' and prevent poorly thought out actions."
"[The S-300] is capable of intercepting air assault weapons at a distance of more than 250 kilometers and hit simultaneously several air targets," Shoigu added. The system has currently only been deployed on Russian military facilities in Syria, with the Syrian military implementing older versions of the kit.
Russia blamed Israeli jets of hiding from Syrian military fire behind the Russian jet, causing the Syrian missile to strike the Il-20. The Israeli Ministry of Defense has repeatedly denied this, insisting that troops used all the agreed communication lines to prevent the incident.
"The full, precise and factual details are known to the professionals who are dealing [with the incident] in the Russian military, and they clearly show that the deconfliction mechanism was operated on time, as it was over the last two-and-half years," a statement from the ministry to the Haaretz newspaper said. "The Israel Air Force did not hide behind any aircraft and the Israeli planes were in Israeli airspace when the Syrian [missiles] hit the Russian plane," the statement read.