Russia Is Sending Bashar al-Assad New Weapons After U.S. Syria Strike, Moscow Warns
Russia has pledged to send new air defense weapons to the Syrian military after the U.S. and its allies hit regime forces this month.
Although Russia is a major provider of arms for the Syrian military, Moscow has stopped short of supplying Damascus with its most advanced weapons, including anti-aircraft arms. Speaking in a televised briefing on Wednesday, one of Moscow's top military officials has suggested this could change.
"Russian specialists will continue educating Syrian military personnel and will also provide assistance in the mastery of new means of anti-aircraft defense, the deployment of which will be implemented in the near future," Sergei Rudskoy, head of the operations directorate at Russia's General Staff said, according to state news agency RIA Novosti.
The military official said that Moscow was still "analyzing" the aftermath of the attack, in which the U.S., U.K. and France fired cruise missiles against Syrian facilities suspected of orchestrating an alleged chemical attack against civilians. As part of the briefing, Rudskoy showed what he claimed were parts of a downed American Tomahawk missile currently in Russia's possession, state-run TV channel Zvezda reported.
Related: Russia tells U.S. that risk of direct clash over Syria is real and cannot exclude war
"On its basis a range of changes to the country's anti-aircraft defense system have been introduced, in order to increase its reliability," Rudskoy said, adding that Syrian forces shot down the missile with "40-year-old Soviet anti-aircraft systems."
Rudskoy's remarks are the latest and most direct hint that Russia could supply the regime of Syrian President Bashar al-Assad with newer and more advanced anti-air systems. Before and after the U.S.-led hit against Syrian facilities, Russian officials issued repeated but unclear warnings that Moscow will respond in support of Assad's forces. The most significant upgrade that Russia could provide to enhance Syria's ability to shoot down jets and cruise missiles would be its S-300 and S-400 systems. Russia's bases in the country have elements of each system, but so far Moscow has not attempted to stop U.S. airstrikes on its ally.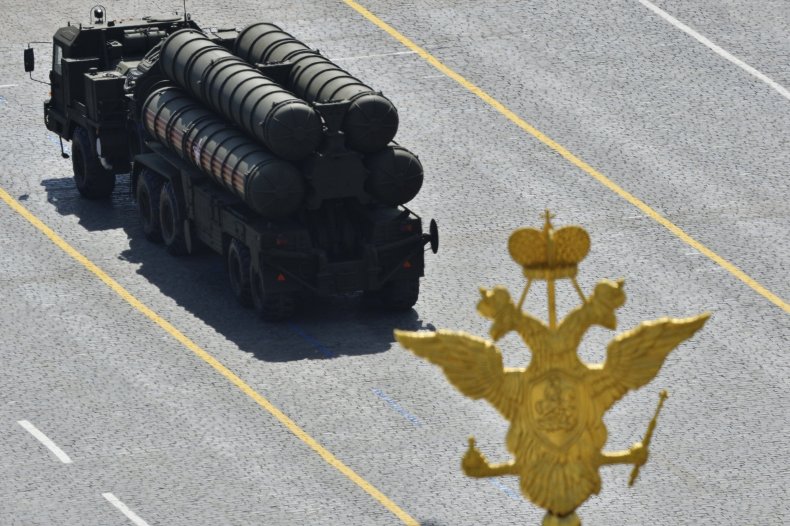 Russia's Foreign Minister Sergey Lavrov told RIA last week that his country opened the door to a deployment, saying Russia now felt no "moral obligation" to deny Syria the S-300 system. He then added earlier this week that Moscow had not actually taken a decision to supply the regime with the weapons after all.
The S-300 and S-400 systems present a definite danger to hostile aircraft and are advertised as equally competent at taking out cruise missiles, but questions remain over whether they can stop airstrikes. Recent analysis by London's Royal United Services Institute argued that if fired from different directions and in great volume, Western cruise missiles would be likely to overwhelm both systems.