Russia Sends 1 Million Bullets to Kurds for Mosul Offensive on ISIS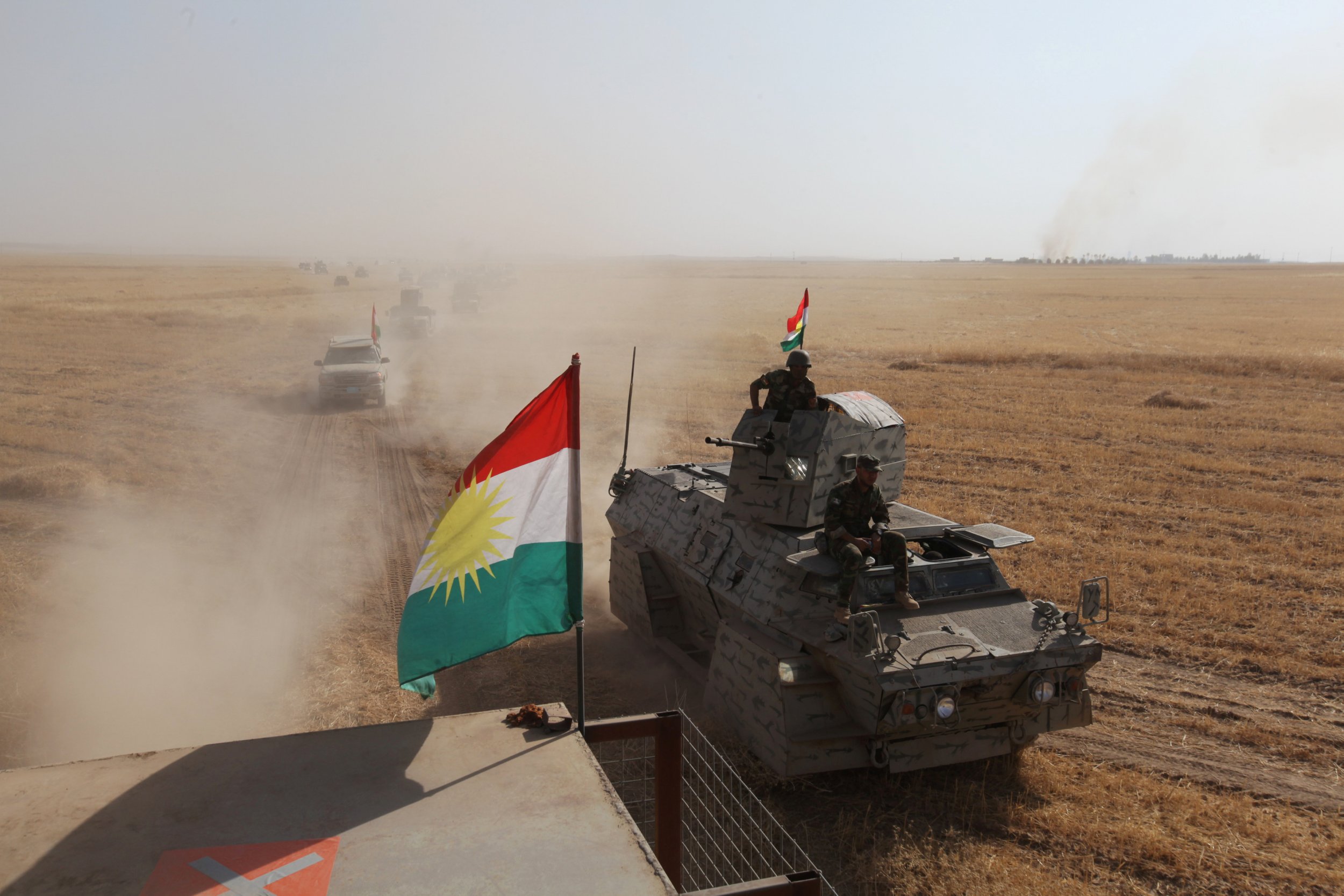 Kurdish forces in Iraq received a shipment of around a million bullets for machine guns and a substantial number of Kalashnikov rifles to storm a stronghold of militant group Islamic State (ISIS), Kurdish representatives in Moscow announced on Monday.
Currently U.S. and allied airstrikes are backing Kurdish Peshmerga forces, laying siege to the Iraqi city of Mosul, which is the largest urban centre held by ISIS in Iraq. Russia has also pursued closer ties with Kurdish fighters, reporting supplying fighters with anti-aircraft cannons and shells in March.
On Monday the head of the Iraqi Kurd representative office in Moscow Aso Talabani told Russian news agency Interfax that Moscow had sent a new shipment of arms to northern Iraq late last month, to promote the hard-fought siege on Mosul.
"About two weeks ago Russia sent another plane to Erbil," he said. "Basically it consisted of around a million rounds of ammunition for Kalashnikov assault rifles and machine guns designated for the preparation of the assault on Mosul."
Evgeny Arzhantsev, Russia's consul-adviser for the Russian Consulate in Erbil confirmed to Interfax that the shipment had taken place and it had been agreed with the central government of Iraq.
He said the 940,000 rounds of ammo were delivered to Baghdad on July 31 and were then sent to Kurdish forces in the north of the country.