Russia Sends 2,000 Paratroopers on Drill near European Border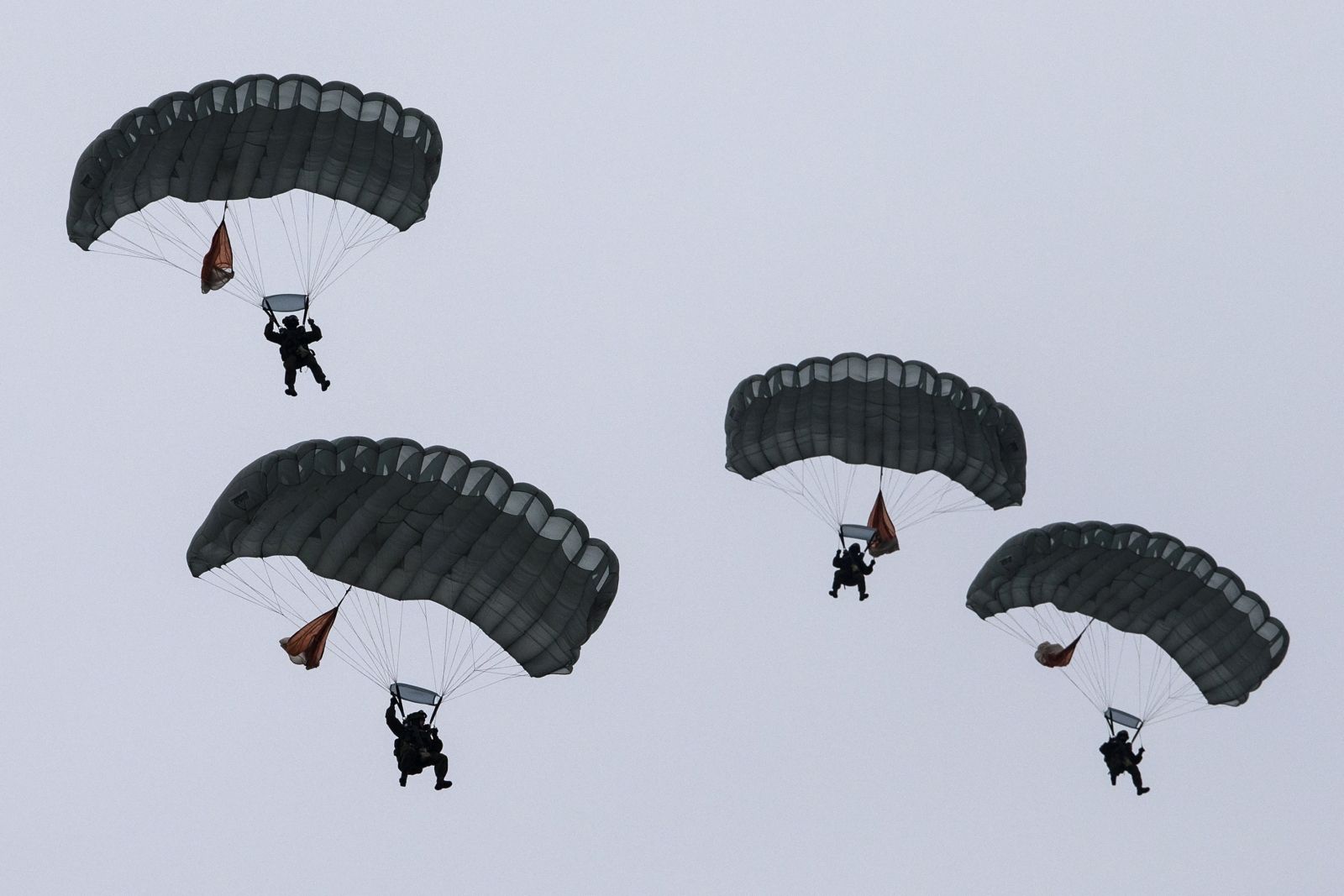 Around 2,000 Russian servicemen from its Airborne troops (VDV) have been taking part in landing combat drills near the country's border with Estonia and Latvia, at a time of tension between Russia and the West over Moscow's support for separatist rebels in Ukraine.
The VDV troopers, usually stationed in the Tulskaya region, began the exercise yesterday and it has continued throughout today, incorporating combat as well as landing maneuvers.
"The key phase of the tactical exercise with the landing of personnel and military equipment, and also with combat fire takes place on the 16-17 July outside Pskov," Yevgeny Meshkov, a spokesman for the VDV troops told state agency Itar-Tass yesterday.
Over the two days the 2,000 paratroopers conducted jumps and landed over 30 units of military equipment from an Ilyushin IL-76 military transport aircraft. The same type of aircraft was reported to have violated Finland's airspace by the Finnish Air Force last week.
The Pskov region is one of Russia's westernmost regions and borders both Latvia and Estonia which are EU as well as NATO members. The defense ministries of the two countries were not immediately available to comment on the exercise which is likely to be seen as provocative.
When asked for comment, NATO referred Newsweek to secretary general Jens Stoltenberg's speech in Washington DC in May during which he condemned Russia's spike in exercises and drills as circumventing agreements about reducing conventional forces and notifying neighbours of drills.
"Russia has found ways around [agreements] to avoid notifying the largest military exercises in the post-Cold War era," Stoltenberg said in that speech.
"The Conventional Forces in Europe Treaty put limits on the number and movement of equipment like tanks and fighter planes. But Russia unilaterally suspended implementation," the secretary general added.
Martin Hurt from Estonia's International Centre for Defense and Security expressed his fear earlier this year that Russia's snap exercises in particular increase the risk of a more serious redeployment of Russian troops toward the Baltics. Neither the Lithuanian or Estonian Ministries of Defesce dismissed this.