Russia Sends Spy Ship and Warship Toward British Waters, Prompting Navy Response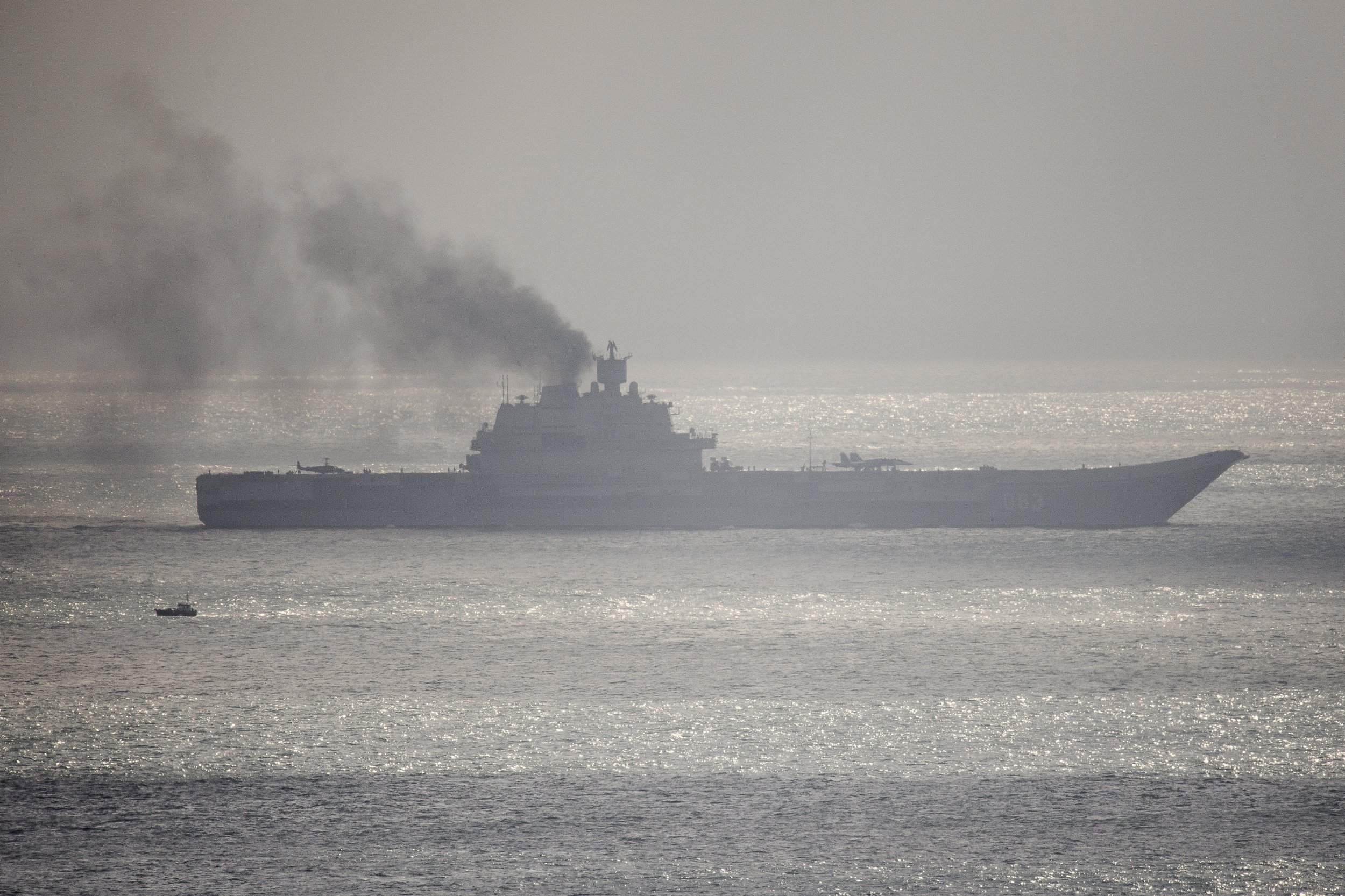 Britain was forced to mobilize its navy to escort a Russian vessel near U.K. waters, the defense ministry confirmed Tuesday.
The Royal Navy dispatched the HMS St. Albans to follow the Russian warship Admiral Gorshkov on December 23 as it moved through the North Sea. It confirmed that the British ship monitored the Russian vessel over Christmas Day, and would return to base on December 26.
The British defense ministry said that Moscow had stepped up its naval activity near the country over the Christmas period. Defense minister Gavin Williamson said that the country will "not hesitate in defending our waters or tolerate any form of aggression" on its borders.
In another incident, this time on Christmas Eve, Britain's HMS Tyne was summoned to follow a Russian espionage vessel in the North Sea and then the English Channel, which divides Britain and France. A helicopter also was called upon to check on two other Russian ships, according to Reuters.
Though Russia is permitted to sail in the waters around the U.K., increased tensions between Moscow and the West have meant countries in the NATO alliance are particularly wary of these vessels. NATO officials last week warned that Russia's undersea activity had increased to its highest level "since the Cold War." Jens Stoltenberg, secretary-general of the military alliance, said that Russia has invested hugely in its marine capability and was putting it to use "closer to our shores" in Europe and the North Atlantic.
NATO military officials have expressed fears that Russia could use its greater presence in the waters near NATO territory to impact underwater communication lines that provide internet and telecommunications for both Europe and North America.
Moscow and London have had frosty relations ever since the assassination of Alexander Litvinenko—a former Russian spy who defected and became a critic of the Kremlin—on the streets of the British capital in 2006. A public inquiry found that his killing was likely approved by Russian President Vladimir Putin.
British Foreign Secretary Boris Johnson traveled to Moscow last week where he said there was ample evidence that Russia had made efforts to in part influence elections of foreign countries, appearing to reference votes in the United States and France. U.S. intelligence agencies believe Moscow attempted to influence the 2016 election in favor of President Donald Trump and Special Counsel Robert Mueller is head of an ongoing investigation into the issue, and into allegations of collusion between Russia and the Trump campaign.
Russia has denied the accusations of meddling and says there is no evidence for either claim. President Trump has also denied the allegations and has regularly denounced the investigation as a "witch hunt."
Mueller has so far filed charges against four former Trump campaign staff: Paul Manafort, former campaign manager, and consultant Richard Gates have been charged with money laundering, which they both deny, Michael Flynn, Trump's former national security adviser, pleaded guilty to lying to the FBI, and George Papadopoulos, a campaign adviser, also pleaded guilty to the same offense.