Russia is Raising Fears of War by Sending Jets, Tanks and Armored Vehicles to Serbia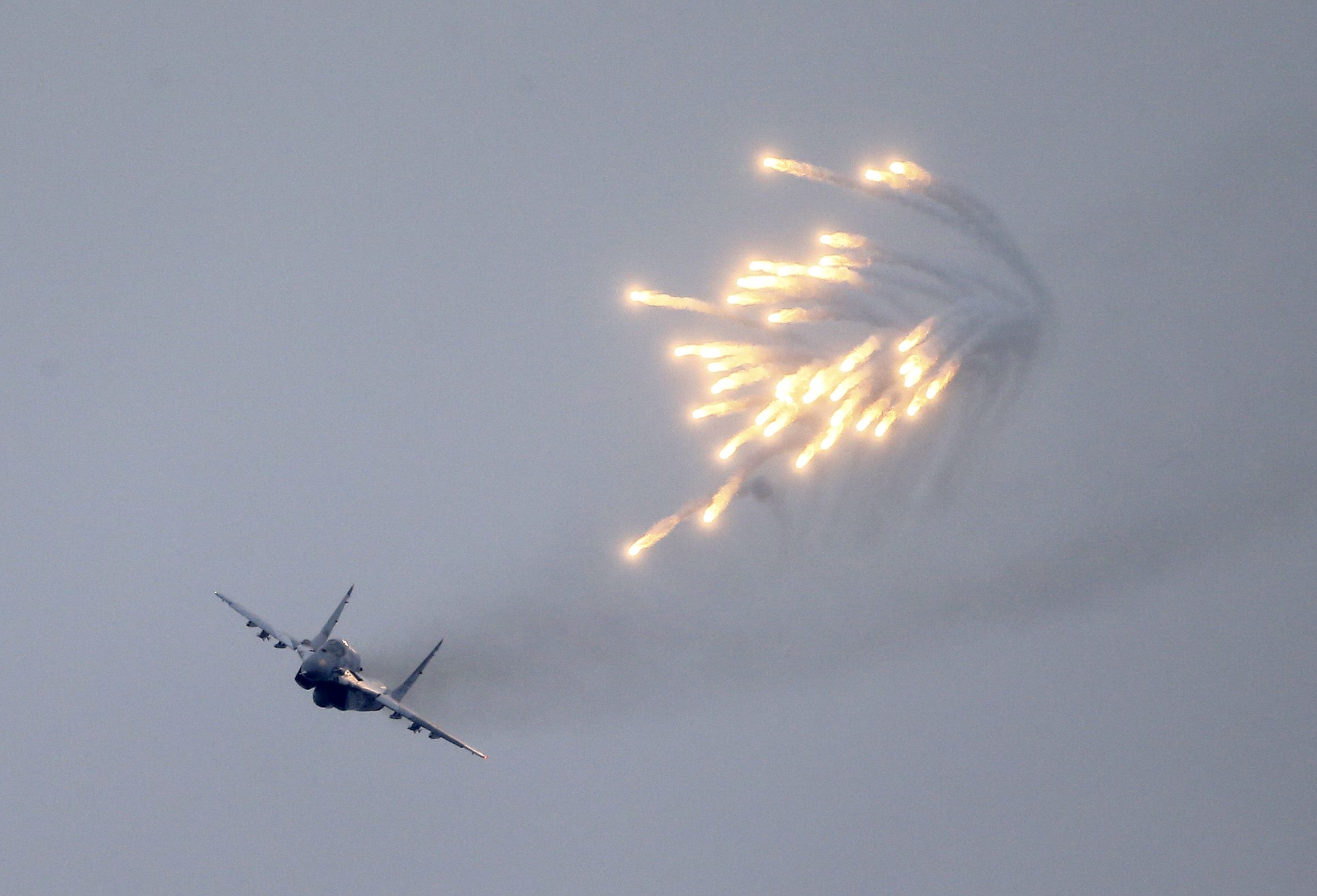 Fearful of NATO and European influence, Russia made its first promised delivery of fighter jets to Serbia this week. More military-grade vehicles and anti-aircraft defense is expected to head to the longtime Russian ally in the near future as tensions increase in the Balkans region, according to the Associated Press.
The Russians sent two MiG-29 jets, each disassembled and shipped on a cargo plane, with four more expected to arrive by October 20, in time for a visit by Russian defense minister Sergei Shoigu.
Russia provided the twin-engine aircraft, capable of maximum speeds of more than 1,400 miles per hour and originally debuted during the heart of the Cold War in the 1970s. The Russian MiG-29 jets were free, though Serbia's cost for tweaking and modernizing the fighters could run about $236 million.
"We will continue to protect our freedom and independence," Serbian President Aleksandar Vucic said.
The weapons deals, which currently include talks to potentially obtain Russia's S-300 surface-to-air missile system, which is both mobile and capable of firing over long ranges, are viewed as a way for Russia to keep Serbia within its sphere of influence and create distance between the Balkan nation and NATO and the EU.
Serbia, following years of war with neighbors Croatia, Bosnia and Kosovo in the 1990s, after the dissolution of Yugoslavia, could be sidling up to Russia. Many Serbs remain skeptical of joining the EU.
Serbia is not a full member of the North Atlanta Treaty Organization, or NATO, but it has been an active participant in the international defense body's non-military Partnership for Peace program since signing on December 2006.
But Serbia is in negotiations to join the EU—an economic alliance unlike NATO—with talks expected to be finalized by 2019. The government received support Tuesday from the prime ministers of three EU nations in Bulgaria, Greece and Romania, Reuters reported.
"All of us know that the natural place of Serbia is in the European Union," Bulgarian Prime Minister Boyko Borissov said.
Relations with the EU, though, are not copacetic at the moment. Vucic expressed dismay Tuesday over the EU's decision not to recognize the independence referendum of Catalonia—and its recent attempt to break away from Spain—after the body was supportive of Kosovo's announcement of separation from Serbia in 2008.
"Kosovo gained independence without even holding a referendum, but Catalonia...cannot get anything like that," said Vucic, who sees a parallel between the autonomous Spanish region's being unheard and his own nation's. "Sometimes, we, the Serbs, are asking ourselves why we should have been the victim of double standards."