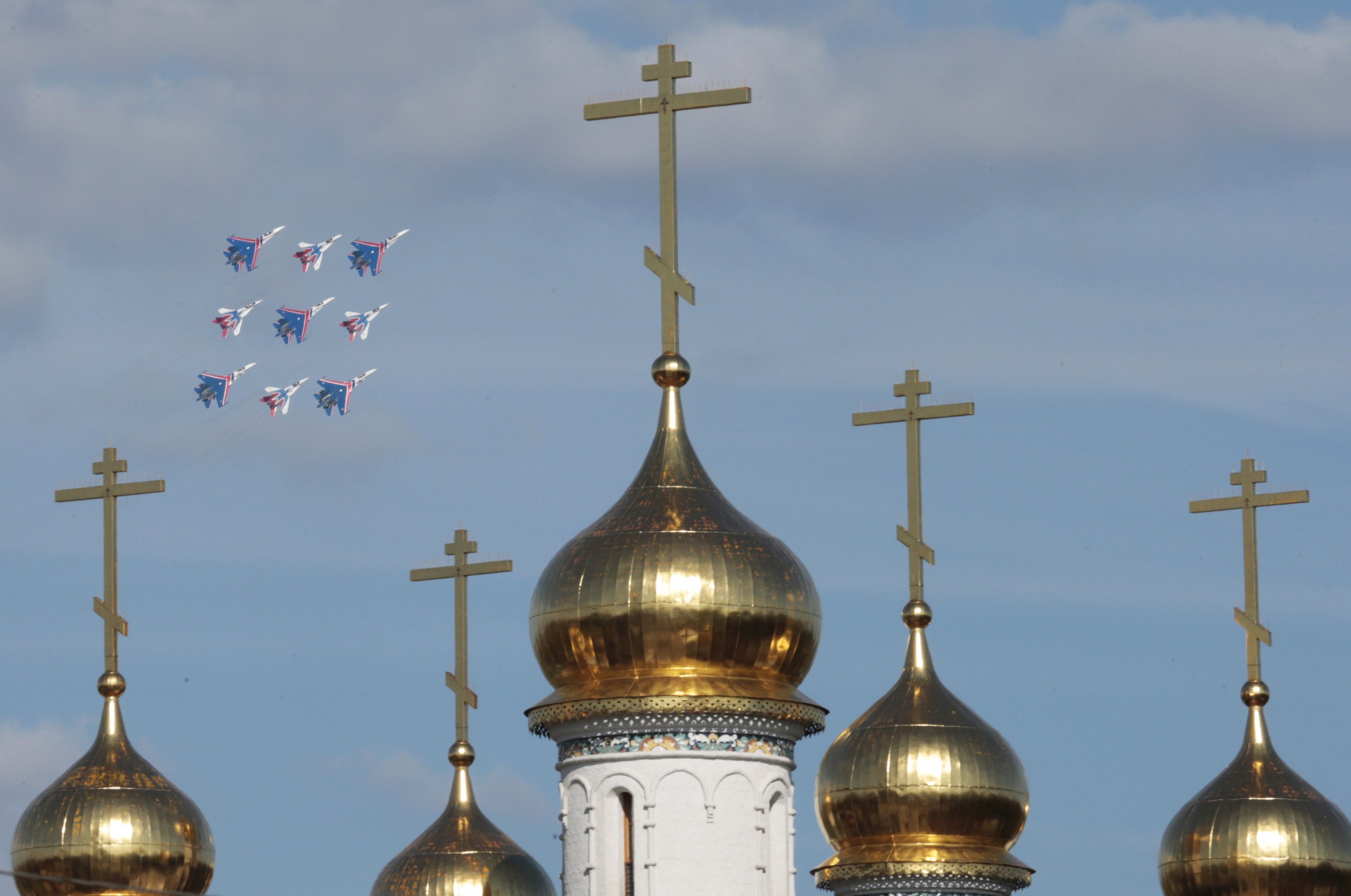 Russia is planning to deploy more units from its air force along its western borders should U.S. allies in Europe opt to host missile-shield elements on their territory, the defense committee chairman of Russia's Federal Council has said.
The missile shield is set to be hosted by both Poland and Romania, who Russia has warned against taking on U.S. missile technology. Russia has already deployed Iskander S-400 missiles in the Kaliningrad enclave bordering Poland.
Viktor Ozerov, chairman of the defense committee at Russia's upper house of parliament said the eventual activation of the missile shield would "require us to increase systems of the Aerospace Defence Forces in that particular direction."
He did not specify exactly what kind of forces would be deployed, but said the delivery of missiles to Kaliningrad was part of this response strategy.
"What is more, and this is not something we have concealed, we are perfecting our air force," Ozerov told state news agency RIA Novosti. "We are developing new modern classes of ground-to-air rockets and air-to-ground rockets, which would be capable of overcoming the air defences in the U.S. and Europe."
NATO has denied that any of its recent moves to introduce rotational troop presence in eastern Europe are measures intended to attack Russia. Rather, they are intended as a deterrent for Russia to overwhelm any small European state in its former sphere of influence, as it was able to annex Crimea from Ukraine in 2014.
The deputy head of Ozerov's committee, Franz Klintsevich has disagreed, claiming that the West is preparing a "global strike" on Russia from the territory of its Eastern allies.