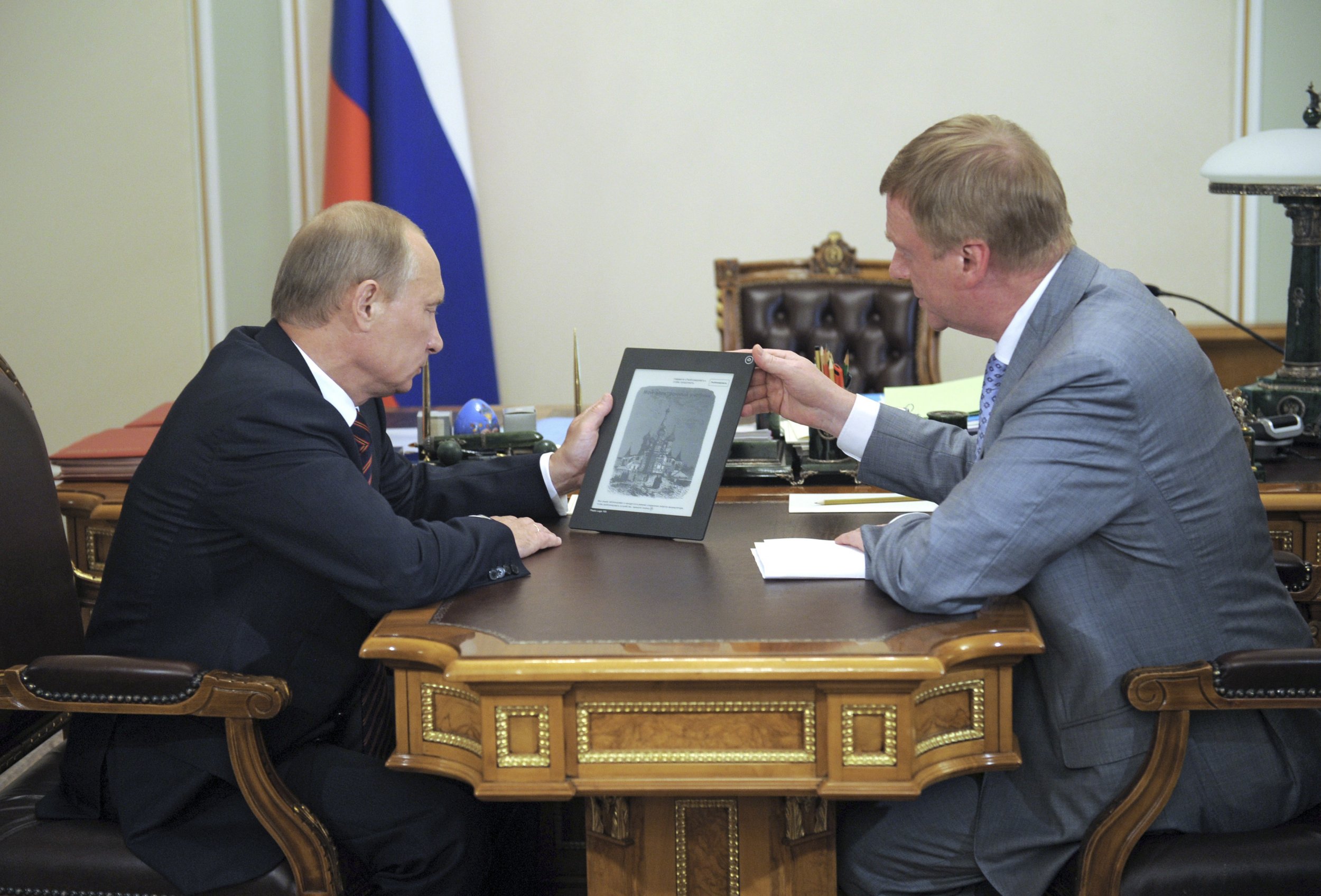 Russia's Presidential Library announced today that it is working with Russia's National Library to develop an online encyclopedia to act as an "alternative to Wikipedia", after branding the U.S. website's content on Russia unreliable.
"An analysis of [Wikipedia] showed it was incapable of providing Russian regions with reliable and comprehensive information about the life of the nation," a statement released today by the Boris Yeltsin Presidential Library in St Petersburg read.
The new, yet unnamed resource will "objectively reflect the country, its population and the diversity of the Russian nation," according to the statement.
More than 50,000 books and archive documents from libraries across 27 Russian regions have been submitted to the Presidential Library under the initiative.
The head of the library, Alexandr Vershinin, also underlined that the project will include a virtual museum which will display regional development across Russia. Collection of data has already begun, according to organisers of the initiative, aiming to eventually translate the history of every Russian region, city and town online.
The library will retain Wikipedia's open editing feature, which allows anyone with an internet connection to edit articles in the encyclopedia, while materials will be updated by administrators, though there is no word yet on how the Russian alternative will evade the perceived misinformation found on Wikipedia.
Although the Boris Yeltsin library have expressed confidence that the new website will become one of Russia's most popular sites, others are less convinced.
"I don't think the politicians honestly expect a government-sponsored Wikipedia alternative to take off," Kevin Rothrock, RuNet Echo project editor at Global Voices tells Newsweek Europe.
"More likely, the politicians promoting the idea are trying to score cheap points with the Kremlin signaling their great devotion to Russia's "digital sovereignty", which is a favourite talking point today."
This is not the first Russian government initiative to provide an alternative to western online resources as in April 2014 president Vladimir Putin expressed his suspicion that the internet is a project "developed and managed to this day" by the CIA.
Later that month the upper house of Russia's parliament discussed the possibility of creating a Russian alternative to the internet called 'Cheburashka', named after a popular soviet cartoon character.
Last May the Kremlin also launched its own search engine called 'Sputnik' which has not fulfilled its purpose in ousting U.S.-based search engine Google.
"I think a Kremlin-orchestrated Wikipedia alternative is doomed to be both a failure and a laughing stock, which is how I would describe 'Sputnik'," Rothrock says.
"The authorities can make these services the default on computers at state facilities, offices and schools, but it's easy to navigate away from these pre-settings."
Despite the failure of government efforts to impose their own online services, many independent Russian developers have created alternatives to search engines like Yandex and social media sites like VKontakte and Odnoklassniki which rival the likes of Google, Facebook and Twitter in Russia.
"If it weren't for the overbearing incompetence of Russian politicians, who knows what dazzling things Russians might dream up and share with the world," Rothrock adds.