Russia Sets Record for New COVID Cases While Sweden Considers Lockdowns After Infections Rise
As rising COVID-19 cases in parts of the U.S. spark concerns about a third peak in transmission, surging diagnosis numbers in other areas of the world are prompting health officials to implement, or at least consider, new regulations.
Russia, which has confirmed the fourth-highest incidence of COVID-19 after the U.S., India and Brazil, recorded its largest daily increase in positive test results between Sunday and Monday. Meanwhile, Sweden's public health leaders, who received praise for seeming to stave off severe outbreaks even in the absence of lockdown measures, are reportedly introducing local restrictions as case counts climb.
According to Russia's national coronavirus information center, nearly 16,000 new virus cases were confirmed on Monday, a record-breaking total. Russia previously confirmed its highest single-day jump in cases last Thursday, when the national database recorded 15,150 new infections. The country has reported daily cases in increasing numbers since late August, after seeing an initial surge throughout the first few months of the pandemic. Its outbreak curve in September and October climbed upward along a sharper incline than it had during any prior month.
Russia's weekly diagnosis figures also established a new record on Monday, with upward of 100,000 new COVID-19 cases confirmed over the past seven days. More than 1.4 million people have tested positive for COVID-19, and at least 24,366 have died as a result, in Russia since the pandemic began. Moscow, the nation's most populous city, has reported the highest incidences of virus cases and related deaths compared with others in Russia.
Moscow Mayor Sergei Sobyanin noted the ways in which its latest outbreak patterns are putting pressure on the city's health care system in a statement released Monday, although he said effecting mitigation measures such as "a curfew, a complete ban on movement in the city, a ban on entry and exit, the closure of almost all businesses" would be "impossible."
"The optimal strategy is to find the middle path between closing the city and completely abandoning restrictive measures," Sobyanin said in the statement.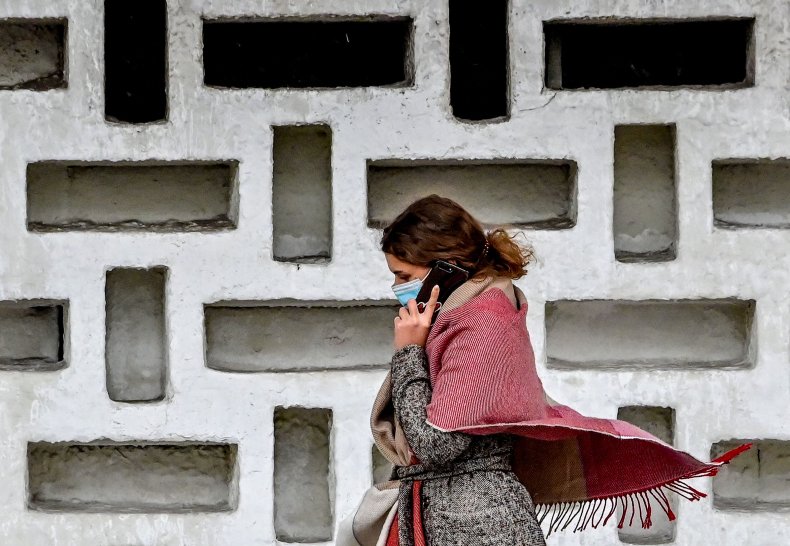 In Sweden, where officials substituted government intervention with an emphasis on personal responsibility earlier during the outbreak, the nation's public health agency is reportedly coordinating with local leaders to impose restrictions tailored to specific regions. The new measures went into effect on Monday, according to The Telegraph, and allow regional health departments to enact recommendations that urge residents to avoid public areas, like museums, libraries, fitness facilities, shopping malls and entertainment venues.
Sweden's confirmed COVID-19 statistics remain relatively low compared with other affected countries, with 103,200 positive cases and roughly 5,900 deaths confirmed as of Monday morning. However, data released by the Public Health Agency of Sweden shows new infections have increased consistently since early September, and its infection and fatality rates per capita are higher than neighboring Nordic countries.
Newsweek reached out to the Public Health Agency of Sweden for comments but did not receive a reply in time for publication.