Climate Change Could Make Russia's Frozen Siberia Far More Habitable by the 2080s
Climate change could make a huge part of Russia's frozen landscape habitable by 2080 if global warming continues on its current trajectory. By examining how Siberia will respond to different warming scenarios, researchers from the Russia's Krasnoyarsk Federal Research Center, and the U.S. National Institute of Aerospace, were able to determine how much more of the landscape would become suitable for human occupation.
Asian Russia, which is east of the Urals, covers around five million square miles. It is a vast, empty landscape that—despite accounting for 77 percent of Russia's land area—is occupied by just 27 percent of the population, with an average density of three people per kilometer squared (0.4 square miles.)
Much of the land is made up of permafrost. This is soil that, in some cases, has been frozen for thousands of years. Should global temperatures increase, this land could thaw making it more suitable for activities such as agriculture.
In the study, published in the journal Environmental Research Letters, researchers used climate scenarios set out by the Intergovernmental Panel on Climate Change (IPCC), including mild and extreme changes. They combined circulation models with projected climate scenarios, then worked out the January and July temperatures predicted for Asian Russia through to the 2080s. This allowed them to work out the habitability potential for humans over the coming decades.
Findings showed that January temperatures under severe climate change could increase by over nine degrees Celsius, while July temperatures could go up by almost six degrees Celsius. Under mild climate change, this could be 3.4 degrees and 1.9 degrees Celsius respectively.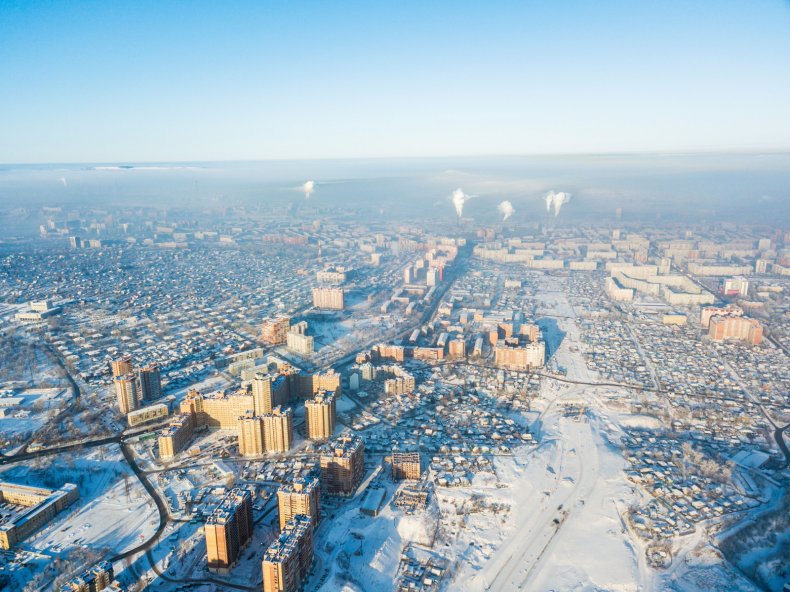 Under the extreme climate change, they estimate that permafrost coverage in the region could drop from 65 percent down to 40 percent by the 2080s, vastly expanding the land that could be occupied by humans. Even under mild climate change, they estimate a five-fold increase in the potential human capacity.
In an email interview with Newsweek, study authors Elena Parfenova and Nadezhda Tchebakova said the positive changes that may come under higher global warming could come with a list of negatives, such as increased natural hazards like droughts, thunderstorms and the problems that come with thawing permafrost, such as damage to infrastructure.
However, "we believe the positive changes would prevail over negative ones. The transition period for adjusting to new environments would be complex and hard. The adaptation issues are currently most disputable by scientists and policy-makers," they said.
"Unfortunately, climate change cannot be avoided now. It could be mitigated if we cut green gas emissions. We expect that Siberia may be attractive for human habitability due to predicted favorable climates in the future."
They said that in a warmer climate, Siberia may become the center of Russian civilization and a land of great opportunity. They believe all nations, while still trying to mitigate climate change, should plan for the consequences. Next, Parfenova and Tchebakova plan to investigate the social and economic drivers that may push migrations towards a warmer and more habitable Siberia.