Russian Official Says John McCain and G7 are Losing a Grip on Reality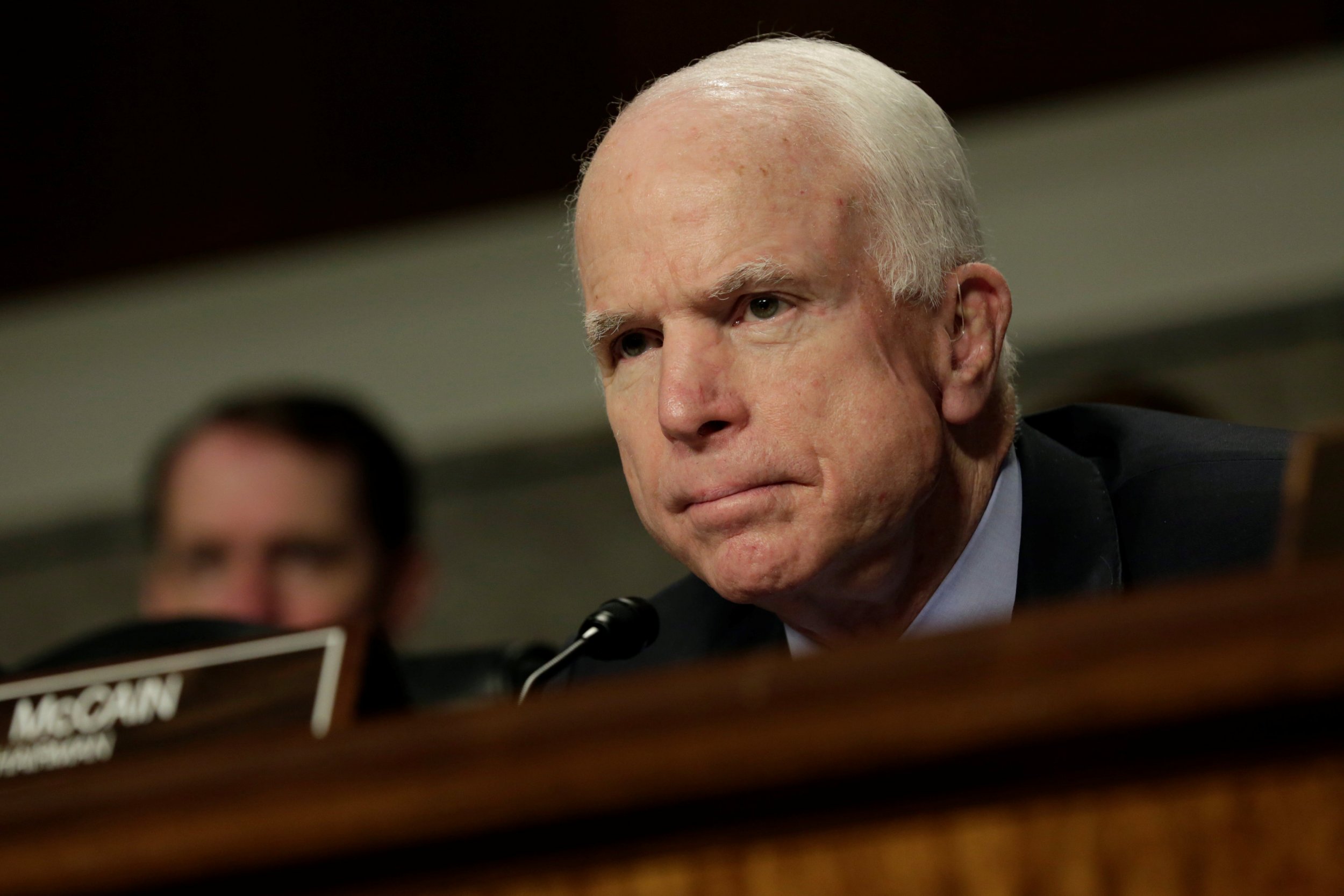 Russia's deputy foreign minister disparaged John McCain after the long-time American senator called President Vladimir Putin a bigger security threat than the militant group Islamic State (ISIS).
"People of McCain's sort have obviously lost their sense of reality," Ryabkov told state news agency Itar-Tass before levelling a similar accusation at the G7, which omitted Russia after its annexation of Crimea from Ukraine in 2014.
"The countries in the group of seven are contaminated with the virus of their self importance and the aggrandizement of their own approaches, which prevents our colleagues in the West from adequately evaluating reality," he told Tass.
As conflict erupted in Ukraine's east between government forces and well-armed, Russian-speaking insurgents, which Russia continues to deny are supported by Moscow, the Kremlin has been sidelined from Western forums.
Read More: Russia talks increasing range and precision with nuclear-ready missile makers
G7 countries have called on Russia to ensure the ceasefire in Ukraine is implemented fully before relations with Moscow can be restored. Russia denies official involvement in the conflict and considers itself merely a guarantor of the deal, not a signatory or participant. In a statement following the G7 summit in Sicily last week the group reissued the condition that Russia should comply with the deal if it wants sanctions imposed by the U.S. and European Union to be scaled back.
The provisions in the ceasefire demand all forces pull back tanks and heavy artillery from the contact line, the end to all hostilities and the restoration of Ukrainian control over separatist territories.
"We cannot carry out any of what is levelled at us in that regard," Ryabkov said. "Russia is not a party in the Minsk agreement but a country guarantor."
Russia's denials of backing the insurgency, dating back to 2014, haven't convinced Western leaders, especially since Moscow originally denied sending troops into Crimea before eventually admitting that Russian forces assisted in the annexation of the peninsula.
Ukraine has estimated that the tank and artillery firepower that fighters in the east have is greater than Germany or the U.K. - a capability that would be impossible for a fighting unit to sustain without the support of a professional military.