Russia Slams Senate Reports on Kremlin's Social Media Influence Operation: 'These Are Absolutely Unfounded Claims'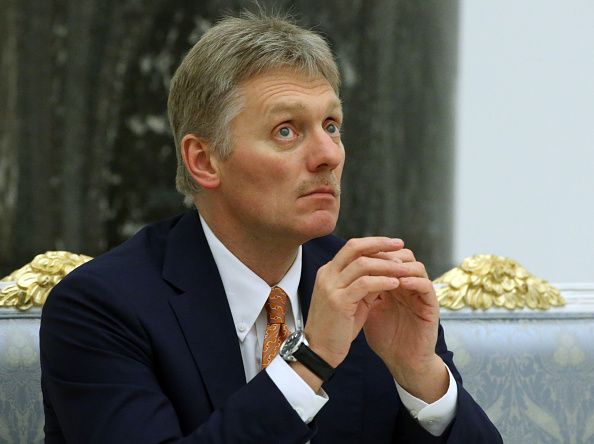 Russian government spokesperson Dmitry Peskov on Tuesday rejected the findings of two reports commissioned by the Senate Intelligence Committee that detailed the extent of Russia's influence operations on social media, including efforts to discourage African-American voters from showing up at the polls.
Two independent studies, which were released on Monday, demonstrated how Russian operatives—linked to the Internet Research Agency, a St. Petersburg-based troll farm—had used a wide range of social media tools, including Instagram and Pinterest, to promote President Donald Trump's candidacy for president and sow discord among his opponents.
The reports provided granular detail about the influence operations, but Peskov expressed confusion.
"What I read about this report in public access can arouse nothing but misunderstanding… It voices some general claims and accusations, and some of them are absolutely unclear for us. They reproach us that someone criticizes the situation in the U.S. social sector, but it does not say how this is linked to Russia," Peskov told reporters on Tuesday.
"We believe that these are absolutely unfounded claims. The Russian state and the Russian government have nothing to do with any meddling, let alone with this abstract kind of meddling," he continued.
But U.S. lawmakers, after reviewing the reports, were convinced that Russia was responsible for the sweeping operation.
"This newly released data demonstrates how aggressively Russia sought to divide Americans by race, religion and ideology, and how the [Internet Research Agency] actively worked to erode trust in our democratic institutions," Senator Richard Burr, the Republican chairman of the Senate Intelligence Committee, said in a statement on Monday.
The two reports found that Russia's online influence operation may have started as far back as 2009, and that some social media pages had cultivated a large audience for pop culture content and then gradually shifted to sharing political messages. The posts often targeted African-American populations, who usually vote for Democrats, and attempted to provoke social divisions by highlighting cases of police brutality.
In response to the reports' findings, the NAACP, the country's oldest civil rights organization, announced that it would be returning a donation from Facebook, which the reports said had responded slowly to the threat from Russia. Some civil rights groups also called for the company's CEO Mark Zuckerberg to step down from the company's board.
The reports noted that the Russian online influence operations had tried to discredit special counsel Robert Mueller after he launched his investigation into Russian interference in the 2016 presidential election, and the Trump campaign's possible links to the Kremlin.