Russia Slams Trump Administration Hypocrisy Over Venezuela Bombers, Says Half U.S. Military Budget Could Feed All of Africa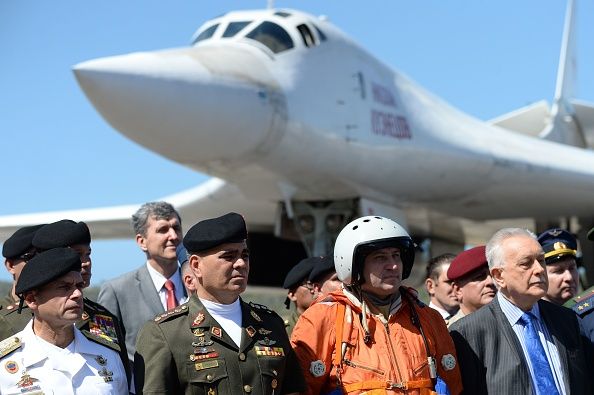 Russian officials brushed off U.S. criticism over their decision to send two nuclear-capable bombers to Venezuela by calling Washington hypocritical.
Two Tupolev Tu-160 bombers arrived in Caracas on Monday, along with an Antonov An-124 military transport aircraft and an Ilyushin Il-62 long-haul plane.
Secretary of State Mike Pompeo had responded to the news of Venezuela's new weaponry by accusing both Moscow and Caracas of being corrupt regimes that squander public resources. In response, Kremlin spokesperson Dmitry Peskov on Tuesday quipped that the comments were strange from a country "half of whose military budget would be enough to feed the whole of Africa," according to reports.
President Donald Trump requested $639 billion in defense spending from Congress for the 2018 fiscal year. Meanwhile, a key Department of Defense official said last week that a budget under $733 billion by 2020 would put the military at risk.
It is difficult to know how much money would in fact "feed the whole of Africa," because only a small handful of the continent's 55 countries report their gross domestic product in a way that is compatible with internationally recognized standards. Nevertheless, rough estimates have put Africa's total GDP at around $2.75 trillion.
But regardless of whether or not Peskov's comments were factual, they fit into a wider trend of Russian officials criticizing what they characterize as U.S. hypocrisy. Russia has long accused the U.S. of attempting to encroach on its backyard through the North Atlantic Treaty Organization (NATO) as well as intending to disrupt the global balance of power—accusations Washington also levies at Moscow.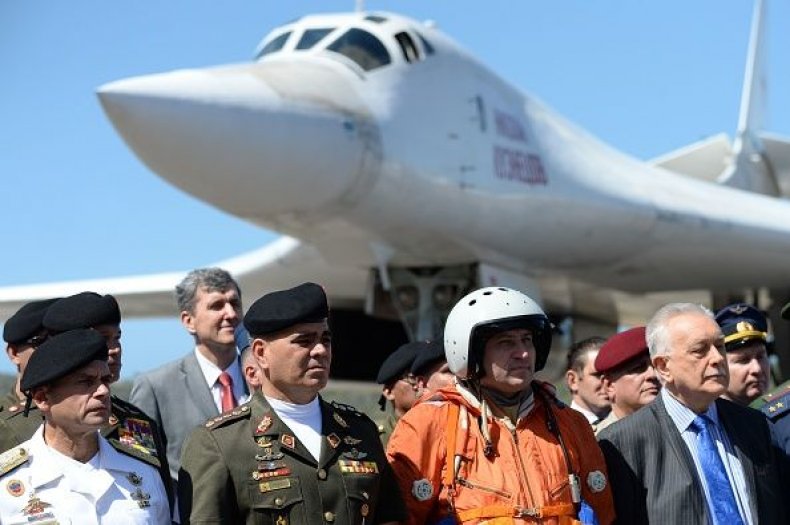 Despite the tensions between the two countries, officials in Washington told reporters from the Hill on Wednesday that the Russian bombers would soon return to Moscow instead of remaining in Venezuela.
"We have spoken with representatives of Russia and have been informed that their military aircraft, which landed in Venezuela, will be leaving on Friday and going back to Russia," White House spokeswoman Sarah Huckabee Sanders said in an emailed statement to The Hill.
The relationship between the Trump administration and Venezuela, however, is still fraught. The authoritarian government of Venezuelan leader Nicholas Maduro is currently under U.S. sanctions, and President Donald Trump has made what appear to be off-handed comments calling for regime change in Caracas.
"It's outrageous that the US gov't questions our sovereign right to defense and security cooperation with other countries when @realDonaldTrump has threatened us publicly with a military intervention. If you want to cooperate, lift your sanctions against Venezuela," Venezuelan foreign minister Jorge Arreaza tweeted in response to Pompeo.
The U.S. hasn't had an ambassador to Venezuela since 2010.