Russia Spy Chief Warns 5,000 ISIS Foreign Fighters Threaten Borders of Former Soviet Union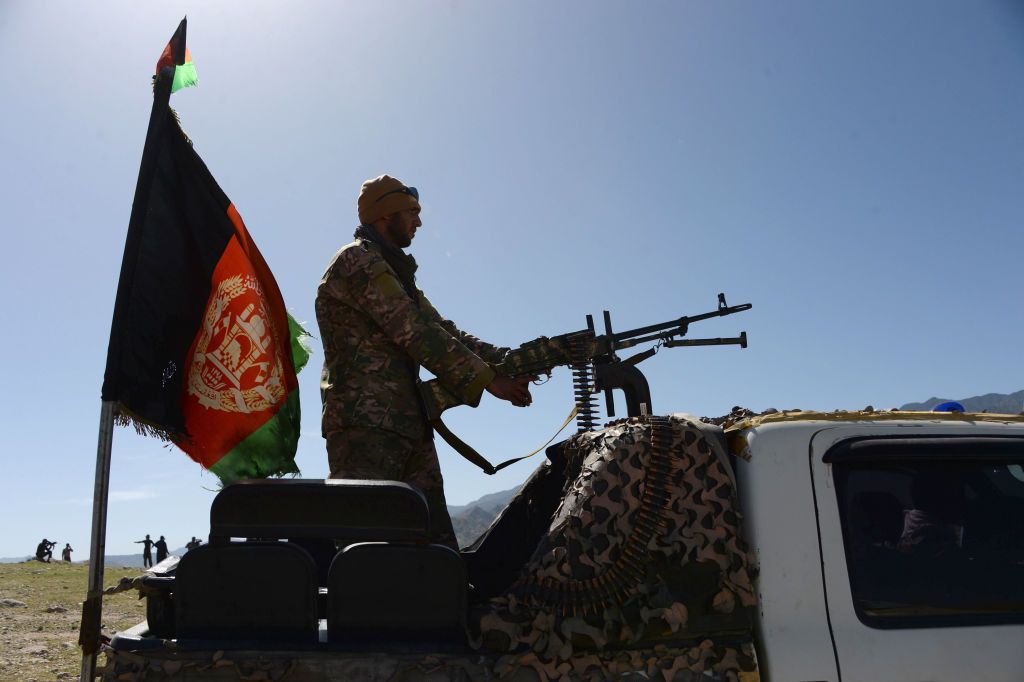 The director of Russia's most prevalent intelligence agency warned that as many as 5,000 members of the Islamic State militant group (ISIS) posed a threat on the borders of the former Soviet Union.
In statements carried by Russian government-owned news agency Tass, Alexander Bortnikov, head of the Federal Security Service, warned that 5,000 ISIS fighters had been deployed in northern Afghanistan and now threatened former Soviet nations along the border.
Bortnikov, who made the comments at a meeting of security chiefs from nations formerly within the Soviet Union, outlined how citizens of the former Soviet socialist republics, who had fought with ISIS in Syria, had been deployed as part of the so-called Wilayat Khorosan, ISIS's branch in Afghanistan and Pakistan.
The Russian spy chief said the buildup of terrorists in the region had led to an escalation of tensions in central Asia as the ISIS fighters exploited porous borders. "Members of international terrorist organizations use refugee and labor migration flows for covert movement from combat zones and countries bordering them to other regions," the FSB head said. He added that ISIS operatives could take advantage of migration patterns to spread ideology, embed sleeper cells and ultimately carry out acts of domestic terrorism.
While the threat from ISIS had been degraded, and the militant group defeated across Syria and Iraq, in Afghanistan, where the U.S. has been engaged in a ground war since 2001, ISIS' ranks had grown.
The Islamic State's offshoot in Afghanistan and Pakistan pledged allegiance to Abu Bakr al-Baghdadi in 2014. Along with insurgents from central Asian former Soviet republics, the group also included a number of former Taliban fighters drawn to ISIS international brand.
Agence France-Presse reported at the end of April that U.S. officials warned that ISIS would increasingly look to Afghanistan as a staging ground for terror attacks against the United States.
"We know some have already made their way back here and are trying to transfer the knowledge, skills and experience they learned over there," an unnamed senior U.S. intelligence official told AFP, warning that fighters from Iraq and Syria were looking to regroup in Afghanistan.
In 2017, the Pentagon reported incorrectly that ISIS would be expunged from Afghanistan by the end of that year. A recent United Nations report on the issue placed the number of ISIS fighters in Afghanistan at between 2,500 and 4,000.