Oscar-Winning Russian Director Wants to Reinvent Steven Seagal's Acting Career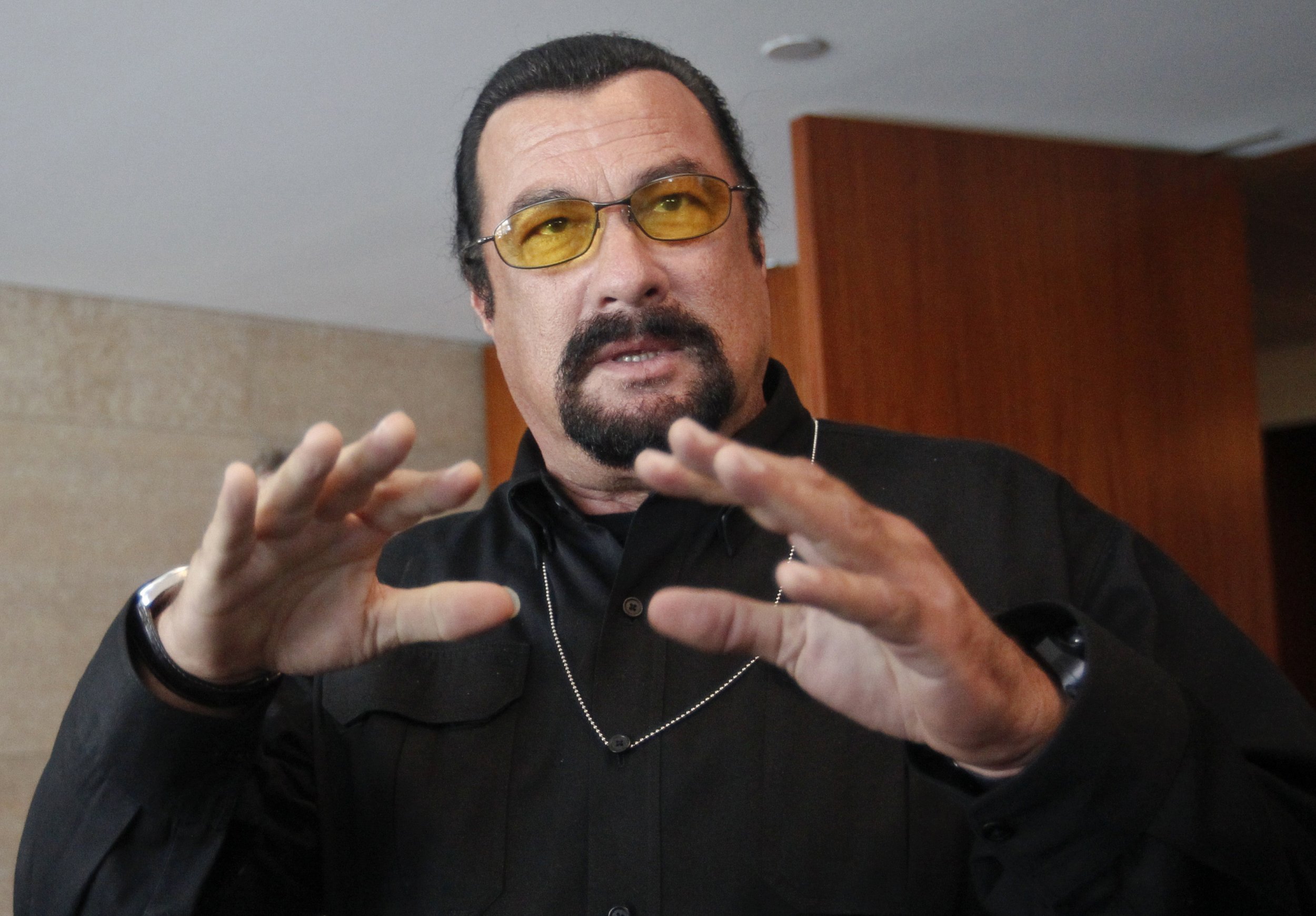 Nikita Mikhalkov, a prominent Russian producer and director who won an Academy Award for best foreign language film in 1994 for his movie Burnt by the Sun, announced today that he plans to make a movie starring Steven Seagal.
According to Mikhalkov, who talked to Russian state news agency TASS about the project, he already met with the actor to discuss the movie. Apparently, Mikhalkov wants to discover new acting capabilities in Seagal. "He has a bigger creative palette than what he already showed to us," Mikhalkov said. He added that, when talking to the actor, he saw "a lot in him that has never been used in the movies."
Mikhalkov's idea for the collaboration may have something to do with the fact that Seagal is known to be a good friend of Russian President Vladimir Putin. As BuzzFeed reported, Putin actually suggested to President Barack Obama in 2013 that Seagal serve as a kind of intermediary between the two countries. Recently, Seagal attended the Victory Day parade in Moscow, where he was seated among Russian military officers and government officials.
Mikhalkov himself, who is an avid supporter of Putin and a self-described monarchist, has been full of ideas lately. For example, in March he and his brother declared their wish to create a national fast-food chain, We Eat at Home!, and asked the government for an initial investment of 971 million rubles (roughly $17.5 million). Earlier this year, he also supported the creation of a "patriotic Internet" in Russia, which would include an "Internet tax" that would oblige all the Internet uses in the country to pay 300 rubles a year to support copyright-holders.