Russia Stole U.S. Presidency, Pro-Kremlin Politician Claims on Live TV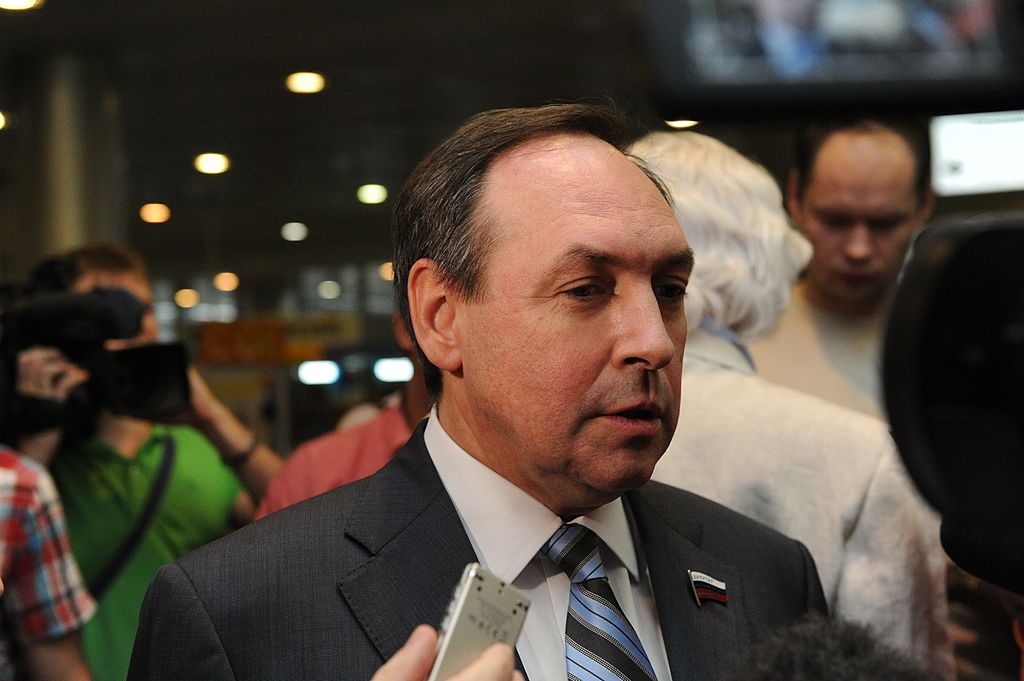 A Russian politician claimed on TV that Russian intelligence "stole" the U.S. presidential election under the nose of U.S. intelligence.
Vyacheslav Nikonov, a member of Russia's lower house of parliament, the Duma, appeared Sunday night on a show hosted by presenter Vladimir Solovyov that focused on whether U.S. global influence was in decline.
"U.S. intelligence missed it when Russian intelligence stole the president of the United States," said Nikonov, before going on to extol the superior ability of Russian versus U.S. intelligence.
The comments were highlighted by Julia Davis, who runs the "Russian Lies" blog, which claims to "combat Russian propaganda."
University of Virginia professor Allen Lynch, an expert on Russian foreign policy, told the Hill that Nikonov was not so much explaining Russia's influence during the U.S. election as discussing how the chaos of the fallout was emblematic of U.S. decline.
"His point in making the remark was that if the U.S. can't protect the integrity of its own electoral system, then how powerful can it really be?" wrote Lynch in an email to the outlet.
Multiple U.S. intelligence agencies have accused Russia of hacking Democratic National Committee emails during the 2016 presidential election, as part of a covert campaign to help secure the election of Donald Trump.
Russia has denied the claims.
However, Nikonov is not the first Russian lawmaker who appears convinced of Russia's role in influencing the election. During an interview on state TV earlier in September, the leader of the far-right New Russia Movement, Nikita Isaev, called for compromising information about Trump to be released.
Iseav seemed to be referring to a dossier compiled during the 2016 election by British spy Christopher Steele, which claimed Russian intelligence had information that could be used to blackmail Trump.
A member of President Vladimir Putin's United Russia party, Nikonov is the grandson of Stalin's foreign minister, Vyacheslav Molotov, and is regarded as an expert on the GOP and U.S. politics.