Russia Halts Cargo Bound for Turkey as Putin-Erdogan Rift Continues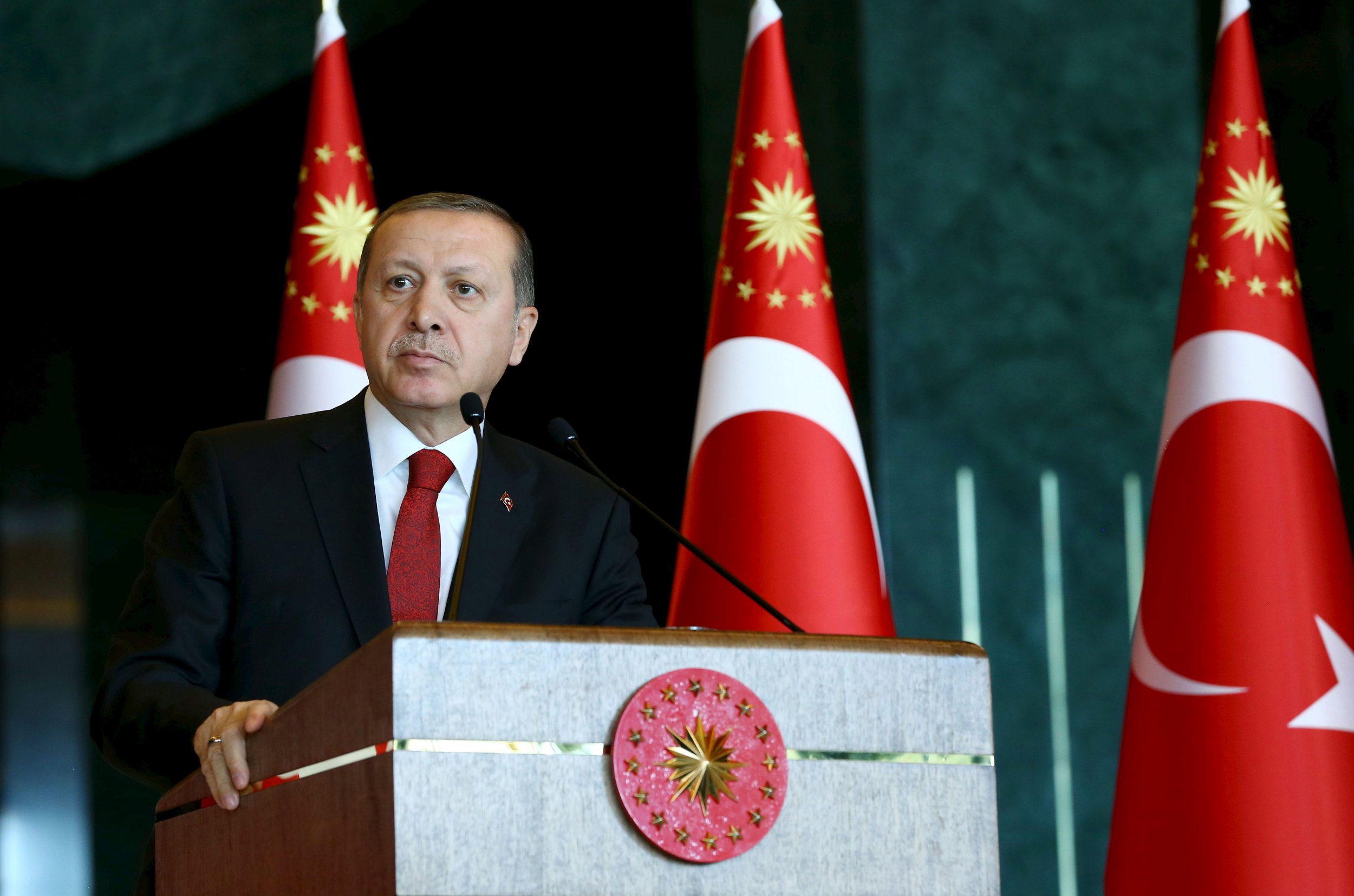 Russia has banned cargo trucks from crossing into Turkey as the relationship between the two countries hit another snag over the weekend, following Turkey's accusation that a Russian plane once again violated its airspace.
Russia's aerial campaign in Syria began in September 2015, but quickly prompted Turkey's anger after entering its sovereign airspace shortly after. After repeated violations, Turkey shot down a Russian Su-24 fighter in November 2015 for once again allegedly entering its airspace—an offence Moscow denied. The country's leaders accused one another of profiting from illicit dealings with the Islamic State militant group (ISIS) and Russia has introduced import sanctions on some Turkish products.
According to Turkey, Russia once again violated Turkish airspace over the weekend—something the Russian Ministry of Defense branded "unfounded propaganda." Meanwhile, the Russian Embassy in Ankara dismissed reports that Turkey had sent details proving the Russian jet entered Turkish airspace on Monday.
The Association of International Automobile Escorts (ASMAP), which is responsible for the transport of Russian cargo outside of Russia, reported that Turkey had rendered import into the country "impossible".
The ASMAP statement claimed a lack of commitment to new regulation on Turkey's behalf meant Russia could no longer export cargo to Turkey for the time being. The statement did not let on what regulation had caused the dispute, however part of the import terms the Russian Transport Ministry proposed to Turkey in December 2015 involved dramatically decreasing traffic. The Russian Minister of Transport told state news that following the introduction of Russian trade sanctions on Turkey, Moscow was proposing decreasing the number of import/export licenses issued four-fold.
Turkish President Recep Tayyip Erdogan requested to meet his Russian counterpart Vladimir Putin over the latest setback to Russian Turkish relations. On Monday, Kremlin spokesman Dmitry Peskov said Putin had "noted" Erdogan's request, but refused to say whether he would or would not accept the meeting, state news agency Itar-Tass reported.