Russia Submarine Activity Highest 'Since Cold War,' NATO Warns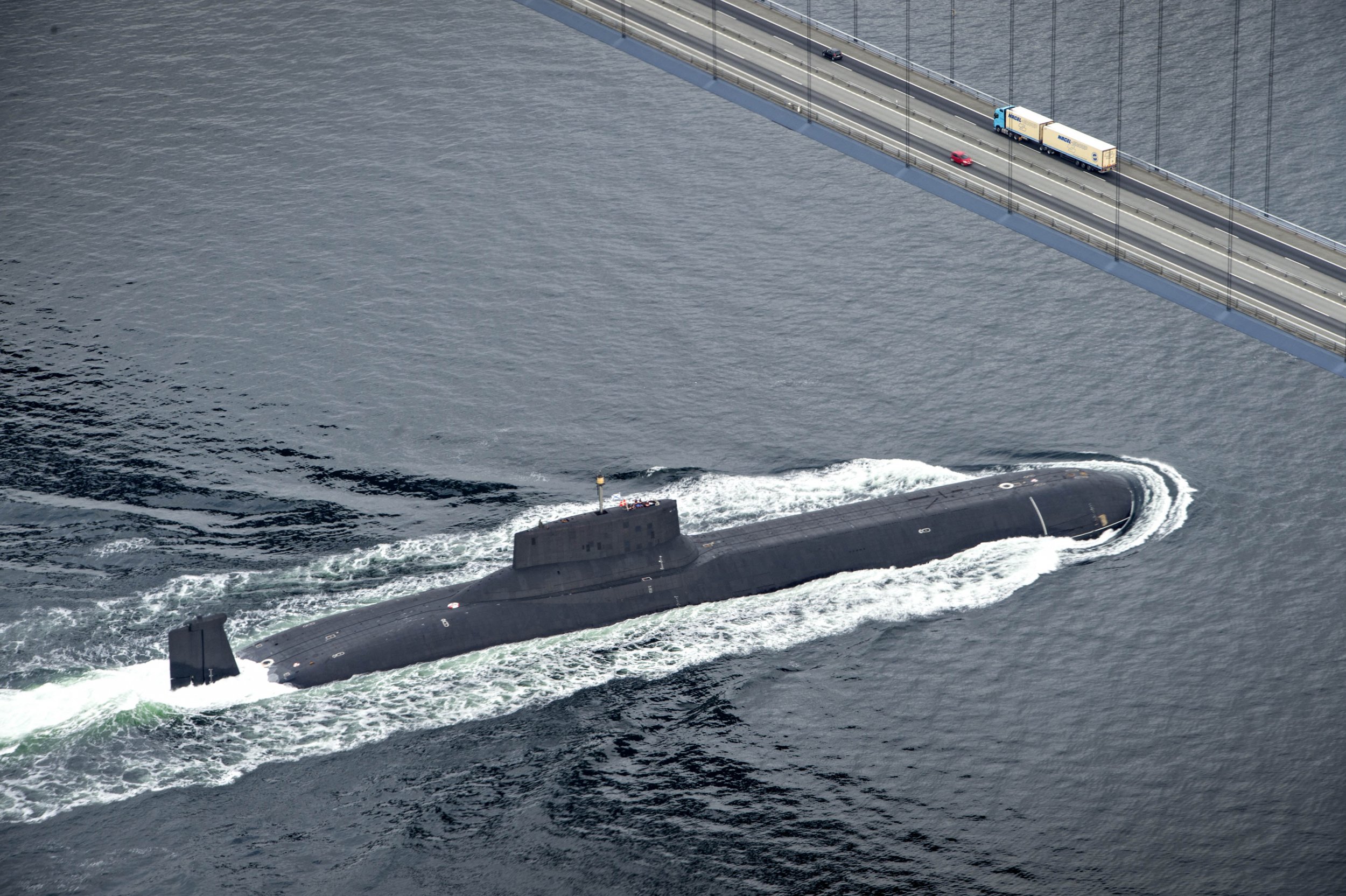 NATO officials on Sunday warned about an increase in Russian submarine activity in the Atlantic Ocean and the Mediterranean Sea, saying that it was the highest-level of undersea activity from Moscow since the Cold War.
Jens Stoltenberg, secretary-general of the military alliance, told German Sunday newspaper Frankfurter Allgemeine Sonntagszeitung that an additional 13 subs had been added to Moscow's fleet since 2014.
"Russia has massively invested in its marine capability, especially in submarines," he said. "Russia's submarine activity is now at its highest level since the Cold War."
He said that Moscow's fleet was now operating "closer to our shores," as well as across the Atlantic.
The alliance's top submarine commander, Rear Adm. Andrew Lennon, reiterated Stoltenberg's comments.
"Russian submarine activity is higher now in the last three years than it has been since the Cold War," Lennon said, according to The Hill.
"What we have observed over the past three years are more deployments annually of Russian submarines away from their local waters than we have observed in the prior decade."
Russia has used its submarine fleet to roam around North Atlantic seas close to rival countries' shorelines for years. It has also heightened tensions with NATO on land and air, flying close to the alliance's jets and hosting military exercises in close proximity to NATO territory.
There are fears that Russia could use its greater presence in the waters near NATO territory to impact underwater communication lines that provide internet and telecommunications for both Europe and North America. Russia could either damage the lines, or even tap into them, gathering intelligence.
"We are now seeing Russian underwater activity in the vicinity of undersea cables that I don't believe we have ever seen," Lennon told the Washington Post on Friday. "Russia is clearly taking an interest in NATO and NATO nations' undersea infrastructure."
Those cables, if affected, could impact trillions of dollars worth of global trade, or, if breached, could provide Moscow with an intelligence picture of the entire internet.
Lennon believes that Russia's deep-sea research submarines could have the capabilities to take action on the Atlantic seabed, where the cables are located.
"They can do oceanographic research, underwater intelligence gathering," he said.
"And what we have observed is an increased activity of that in the vicinity of undersea cables. We know that these auxiliary submarines are designed to work on the ocean floor, and they're transported by the mother ship, and we believe they may be equipped to manipulate objects on the ocean floor."