Russia Won and Destroyed Faith in White House, Former Spy Chief James Clapper Says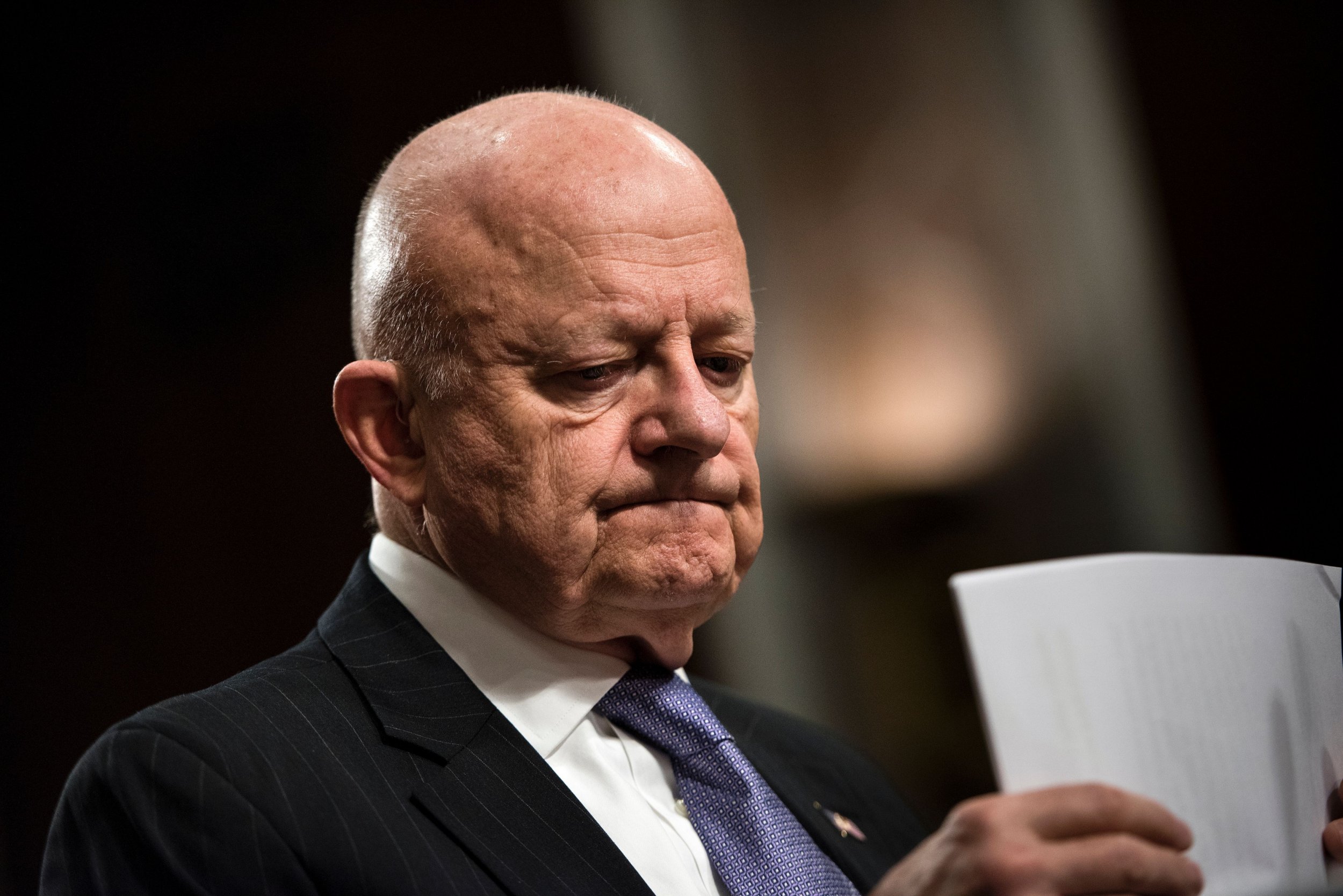 The Russian government and its associates have "succeeded beyond their wildest expectations" in sowing chaos at the heart of Capitol Hill, former Director of National Intelligence James Clapper said on Monday. In a podcast interview with Politico's Susan Glasser, the former top spymaster said that the FBI investigation into Russian election meddling is not a "witch hunt," no matter what President Donald Trump says, but a probe that leaves a "cloud not only over the president, but the office of the presidency, the administration, the government and the country."
Asked if he believes Russian President Vladimir Putin would be considering his campaign against the U.S. a victory, Clapper said, "Why wouldn't he?"
"I mean, the Russians succeeded, I believe, beyond their wildest expectations. Their first objective in the election was to sow discontent, discord and disruption in our political life," he said. "They've been emboldened, and they will continue to do this.
"They have accelerated, amplified, the polarization and the divisiveness in this country, and they've undermined our democratic system. They wanted to create doubt in the minds of the public about our government and about our system, and they succeeded to a fare-thee-well," he continued.
Clapper has long criticized Trump, saying that the possibility of Russian interference in the presidential election in November "cast doubt on the legitimacy" of the billionaire's victory. He also asserted that Moscow "absolutely" interfered in the vote.
Trump has responded to Clapper's criticism by comparing him and other officials to Nazis, and accusing them of wiretapping him at Trump Tower, an unfounded claim.
Clapper, 75, told Politico that the claims of Russian meddling could be "worse than Watergate," as the investigation potentially involves "a foreign adversary actively and aggressively and directly engaging in our political processes to interfere with them and to undermine our system, whereas in Watergate you were dealing with a two-bit petty burglary, domestic only."
The Russian investigation led by special counsel Robert Mueller is accelerating, and on Monday the first two defendants were charged in relation to the probe: Trump's former campaign adviser Paul Manafort, and his business associate Rick Gates.
The charges against both relate to attempts to defraud the U.S. and conspiracy to launder money. The charges are not related to Trump's presidential campaign, but the pair's activities in Ukraine for former pro-Russian leader Viktor Yanukovych, who fled Kiev to Moscow in 2014 amid mass protests against his rule. Both Manafort, 68, and Gates are accused of acting as "unregistered agents" for the Ukrainian leader.
The main focus of the probe is whether the Trump campaign team and Russian entities colluded to help Trump forge his way to power in November. Both sides deny any form of collusion.