Russia Suspends Jehovah's Witnesses for 'Extremist Literature'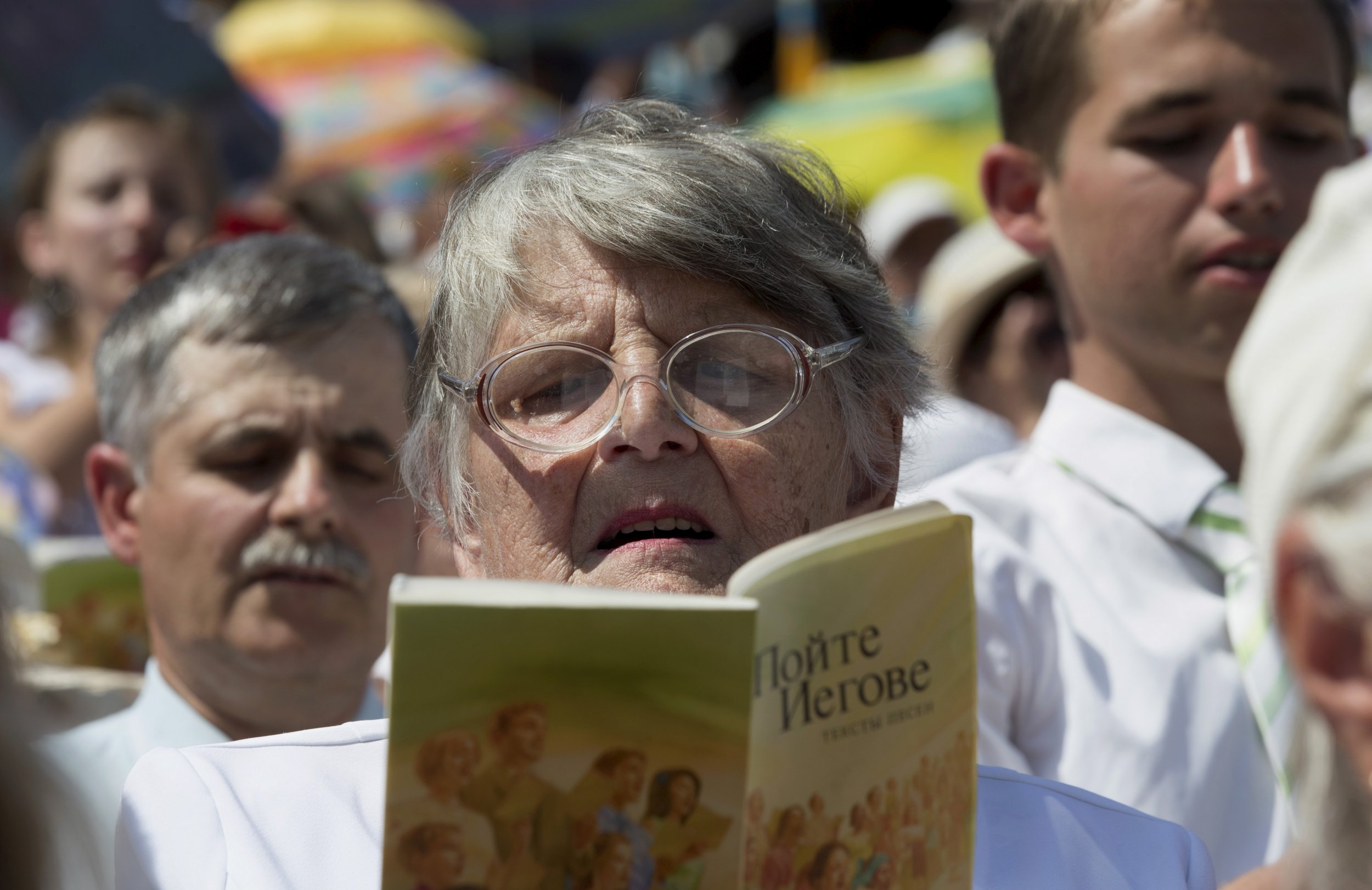 Russia's largest Jehovah's Witnesses group has been suspended after the country's Justice Ministry claimed its activities "violate Russia's law on combating extremism."
The Administrative Center of Jehovah's Witnesses in Russia, which has around 175,000 members, fell afoul of Russian state legal experts earlier this week for spreading what the ministry deemed "extremist literature."
One of the pamphlets in question includes a quotation from the novelist Leo Tolstoy, referring to Russia's Orthodox Church as superstition and sorcery, BBC reports.
The group also objects to military service, which is still compulsory in Russia.
A Moscow court warned Jehovah's Witnesses in Russia to halt activities last year, stating that a failure to comply could lead to suspension.
In April, Russia's Supreme Court will hear the Justice Ministry's request to close the Jehovah's Witnesses headquarters in the country and ban its activity, Reuters reports.