Russia and Syria Hold First Navy Drills Together as They Launch New Assault
The Russian and Syrian militaries wrapped up their first-ever joint naval drills as their armed forces launched a new land assault against the northwest Syrian province of Idlib.
In exercises involving some 2,000 personnel, 10 vessels and a number of aircraft as well, the Russia and Syrian armed forces signaled a new level of defense cooperation off the coast of the city of Tartus in the eastern Mediterranean. Maneuvers included counterterror operations, anti-drone warfare and deception, among other tactics.
Maxim Zabolotsky, chief of the Radiochemical and Biological Protection Service at Russia's Tartus base, described the training as "complex and tense," but said the two navies "coped with the task thanks to the joint skillful and coherent actions," according to the state-run TASS Russian News Agency.
Further inland, however, Moscow and Damascus joined forces for far deadlier action—a renewed campaign against Islamist-dominated Idlib, home to thousands of fighters and up to 3 million civilians caught in the cross-fire.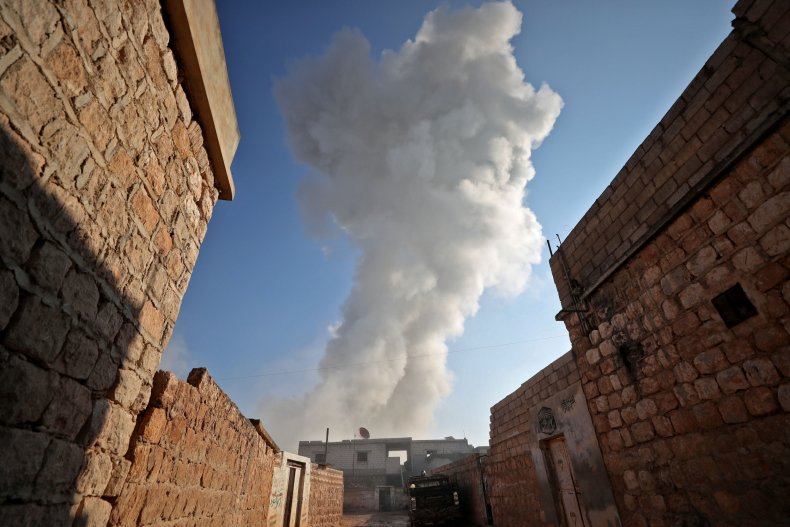 Two days after reporting on a massive military buildup in the area, the pro-Syrian government newspaper Al-Watan cited a source in the field as saying that the Syrian army had launched rocket and missile attacks, backed by joint Russian-Turkish air cover, against various frontlines across southern and southeastern Idlib. The assault was said to have "resulted in the killing of many terrorists and the destruction of their military equipment," as Syrian troops prepared for a ground assault.
The Syrian Observatory for Human Rights, a U.K.-based monitor with ties to Syria's exiled opposition, reported dozens of dead and wounded amid some 100 air- and surface-to-surface strikes conducted by Syrian and Russian forces across this corner of Idlib. Additional attacks took place near the provincial borders of Hama and Aleppo, where both sources reported that militants shelled apartment buildings in regions under government control.
Idlib is dominated by an array of insurgent groups, most powerful of which was the jihadi Hayat Tahrir al-Sham coalition. Though this last region under opposition control is most often associated with groups sympathetic to Al-Qaeda, it was also here where the leader of its rival, the Islamic State militant group (ISIS), was killed during a U.S. Special Operations Forces raid first reported by Newsweek in October.
The United States and other Western powers have repeatedly condemned the joint Russian-Syrian campaign against Idlib, accusing them of wantonly hitting civilian targets and the White House has even threatened to intervene at times. President Donald Trump has twice ordered airstrikes against Syrian government targets in response to alleged chemical weapons attacks in past years and, when the U.S. leader threatened to strike again last year in response to a potential Idlib offensive, Russian forces conducted massive Mediterranean drills and warned against any attacks.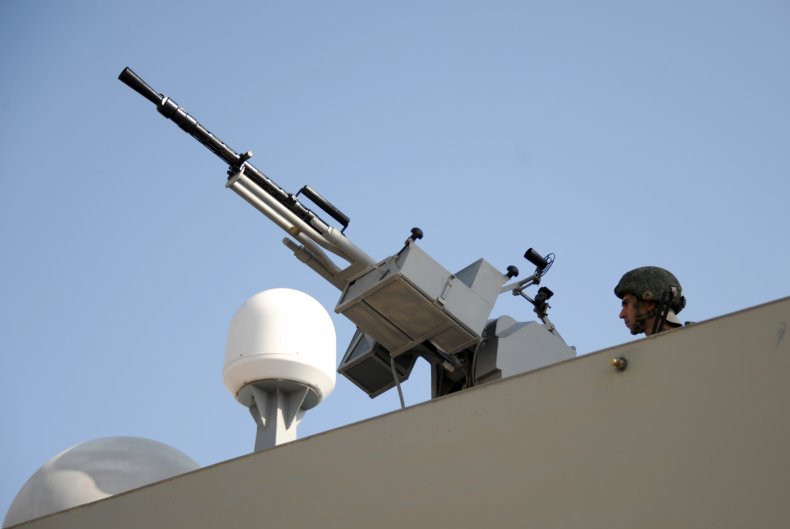 Turkey too has warned about a humanitarian crisis caused by Syrian and Russian military moves in Idlib. A deal last September between Turkish President Recep Tayyip Erdogan and Russian President Vladimir Putin staved off a total attack on the province, but the agreement has all but collapsed as both sides continued to clash, allowing the government to regain more territory.
Turkey has managed to expand its own control as well at the expense of a third faction in Syria's multi-sided conflict: the majority-Kurdish, Pentagon-backed Syrian Democratic Forces. Though Ankara and Washington both initially supported the 2011 uprising against Syrian President Bashar al-Assad, the U.S. later realigned itself to focus on battling ISIS as Russia and Iran stepped up support for the embattled Syrian leader.
With the jihadis largely defeated, Trump ordered the withdrawal of U.S. forces further east to secure control of oil fields as Turkey launched its largest cross-border incursion targeting the Syrian Democratic Forces, whose main component, the People's Protection Units (YPG), Ankara considered linked to outlawed separatists. Both the U.S. and Russia opposed the attack and secured separate deals with Turkey to halt it.
In these northern areas too, however, even joint Russian-Turkish ground patrols have failed to completely curb deadly conflict, in which the Syrian government has partnered with Syrian Kurdish fighters against a common enemy, Turkey and its allied Syrian insurgents.