Can Putin Save Assad in Syria?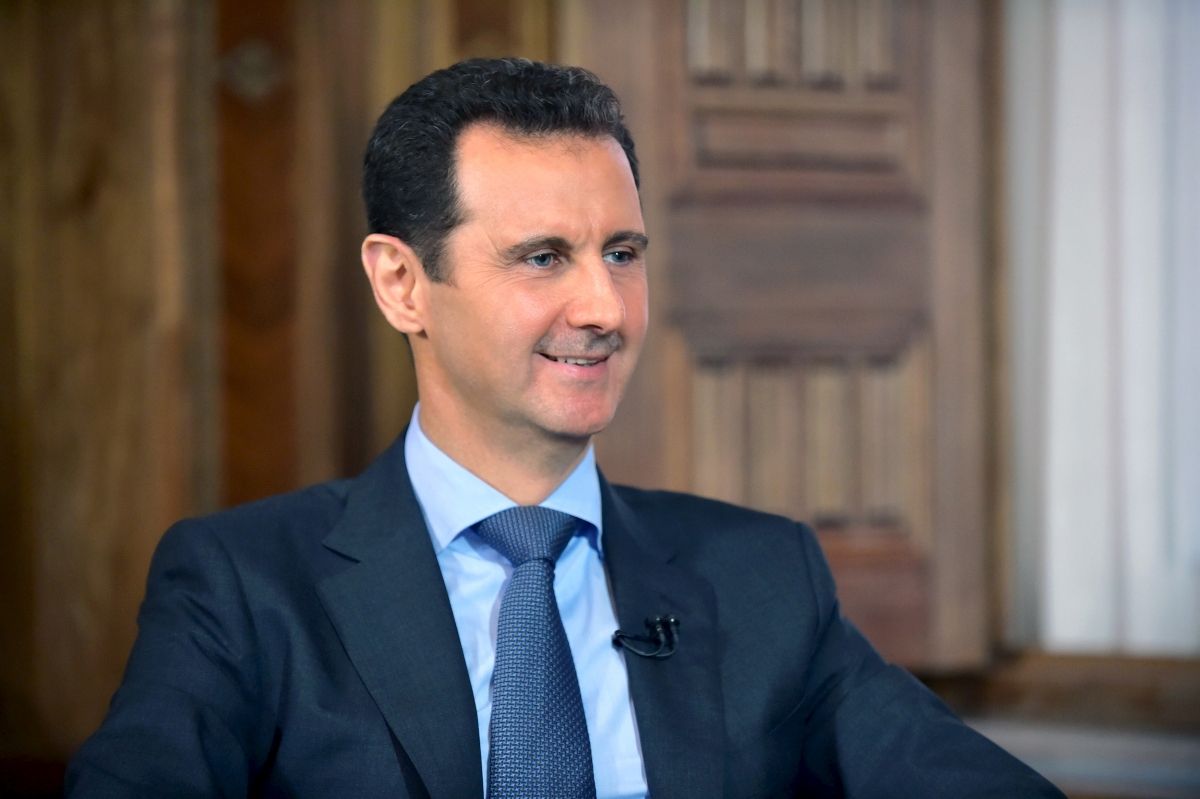 When the militaries of two non-allied countries find themselves on the same side of a battlefield, it's customary for them to devise a way to avoid unintended clashes. Ever since the U.S. launched its air campaign against ISIS militants in Iraq and Syria last year, it has made sure its bombing sorties don't interfere with the Iranian-backed Shiite militias and the Syrian forces also fighting ISIS. This has led many analysts to conclude that the common goal of defeating ISIS has brought the U.S., Iran and Syria into the kind of strange alliance that only the fractured Middle East could produce.
That de facto partnership has now become even more convoluted with Russia's recent military buildup in Syria. Over the past few weeks, Moscow has been sending military equipment and troops into the war-ravaged country in a direct move to protect the embattled client regime of President Bashar al-Assad, as well as Russia's only Mediterranean naval base, in the Syrian port of Tartus. U.S. officials, speaking on condition of anonymity to discuss classified intelligence, say Russia has stationed 200 marines at a small airfield near Latakia, Syria's principal port, and appears to turning it into a major air base. The officials say the Russians have shipped a portable air traffic control station to the site, where workers are building an airstrip long enough to accommodate Russia's cavernous AN-124 Condor cargo planes. The Russians also sent prefabricated housing for as many as 1,500 advisers or other military personnel at the airfield base. And Moscow has deployed several SA-22 anti-aircraft missile batteries with Russian crews, seven T-90 tanks, 35 armored personnel carriers, 15 artillery pieces, military trucks and utility vehicles around the installation.
"Russia appears to have begun a significant, direct military intervention in Syria," said Jeffrey White, a former senior Defense Intelligence Agency (DIA) officer, in an analysis Tuesday for the Washington Institute for Near East Policy, where he now works as a defense expert. White said the United States is "unlikely to challenge Russian forces militarily." Under these circumstances, he concluded, the Russians "are likely to press on."
Moscow's military intervention overturns years of efforts by Secretary of State John Kerry to find a political solution to the Syrian crisis that would assure an end to Assad's rule. It bolsters pro-government forces and could shift the tide of Syria's four-year civil war in Assad's favor after the deaths of 250,000 and a refugee crisis involving half of the country's 23 million people. And while the arrival of Russian forces next door is likely to draw Turkey—one of Russia's historical adversaries—closer to U.S. policy in Syria, Moscow's deployment of sophisticated anti-aircraft missiles and warplanes could make Israel reconsider airstrikes against Iranian arms shipments that travel through Syria and are bound for Hezbollah, the fiercely anti-Israel Lebanese political party-cum-militia. On the other hand, the Russian move could fail to pave the way for a Kremlin-brokered solution to the crisis and plunge Syria into more chaos, bloodshed and dislocation.
Unlike with its military involvement in eastern Ukraine, the Kremlin has made little attempt to disguise the arrival of Russian troops and military equipment in Syria. In emphasizing a common enemy in ISIS, Russian Foreign Minister Sergei Lavrov has called for military-to-military cooperation with the United States to avert "unintended incidents" involving Russian forces and American warplanes. The problem: President Barack Obama severed military talks with Moscow last year in response to Russia's conquest and annexation of Ukraine's Crimean Peninsula. Pentagon spokesman Peter Cook said Tuesday there were no plans to resume such contacts to coordinate Russian and U.S. operations in Syria. "If that changes, we'll get back to you," he told reporters.
All contacts between Washington and Moscow over the situation in Syria are being handled by Secretary of State John Kerry, who has raised concerns over the Russian military buildup with Lavrov. Russia's troop presence effectively sidelines for now Kerry's efforts to explore a diplomatic solution to the Syrian crisis with Moscow. The U.S. position is that any political settlement must include Assad's resignation. But at a September 4 news conference in Vladivostok, Putin outlined his own idea for a solution. He called for early elections that would include both Assad and what he characterized vaguely as "healthy" exile opposition groups. He also called for an international military campaign against ISIS. The Russian military buildup appears to set the stage for the latter, which would complement—and possibly overshadow—the U.S.-led coalition's desultory bombing campaign. Putin is expected to push his proposal at the United Nations General Assembly at the end of the month.
"Russian forces could add to the weight of coalition attacks against the group, increase the attrition of its forces and damage its infrastructure," wrote White, the former DIA officer. He added that the presence of Russian combat forces would also make Syrian rebel groups—and the governments that support them—think twice about taking them on. "The prospect of getting involved in a military contest with Russia is not what most of these actors seek, and it may encourage them to support a political solution instead of a military one," White wrote. "Russian intervention also bolsters the argument that there can be no solution to the conflict without Moscow's involvement. With forces on the ground, Russia's influence on any outcome grows." That could include pressuring Assad to share power and even eventually step down. And if Assad's government collapses before a political solution is reached, the Russian troop presence can protect Moscow's naval base at Tartus and the new forward operation air base outside Latakia.
If the military buildup better positions Russia to pursue its goals in Syria, it leaves the Obama administration groping—more than ever—for a viable Syria policy. Washington briefly succeeded earlier this month in disrupting the Russian military flights ferrying men and equipment to Syria by getting Bulgaria, a NATO ally, to deny them overflight permission. But Moscow simply rerouted the flights over Iran and Iraq, for whom the fight against ISIS is a top priority.
Obama maintains that Russia's strategy is "doomed to failure," insisting he won't alter his own strategy against ISIS, which includes the air campaign, now in its 14th month; a train-and-equip mission for Iraqi troops involving some 3,500 U.S. military advisers; and a CIA training program for carefully vetted Syrian rebels, which has produced only a handful of fighters so far. But if Russian warplanes strike ISIS targets and interfere with the U.S. bombing missions, or if the Russians target U.S.-trained Syrian rebels, Washington may have to put aside its distaste for Russia's Crimean adventure and revive contacts with the Russian military to coordinate those operations.
Of course, there is always the possibility that Russia's direct military involvement in Syria could end up like Moscow's 1979 intervention in Afghanistan, which saw CIA-backed mujahedeen fighters drive out Soviet troops, followed by Afghanistan's descent into endless civil war. But today's Russian military is far better trained and equipped than the Soviet forces that fought in Afghanistan. Military analysts say the Syrian rebels could inflict some casualties on the Russians, but the insurgents lack the discipline and firepower to defeat them.
Perhaps the Russian military buildup bodes well for the long-sought destruction of ISIS and the end of a nightmare that has plagued the Middle East for far too long. Yet the price may well be the continued survival of the Assad regime and the possibility that Russia, not the United States, will shape the contours of a Syrian settlement.