Russia Tells Media to Delete Stories Mentioning Ukraine 'Invasion'
The Russian government has ordered media organizations to delete stories that describe the nation's actions in Ukraine as an "assault," "invasion," or a "declaration of war."
The development was first reported by Radio Free Europe on Saturday, which noted that the country's media-monitoring regulator, Roskomnadzor, has launched an investigation regarding "dissemination of unreliable publicly significant information" against several Russian news organizations covering the invasion of Ukraine. If media organizations refuse to delete the reports, the government has threatened to block them.
Roskomnadzor accuses the outlets of publishing "inaccurate information about the shelling of Ukrainian cities and civilian casualties in Ukraine as a result of the actions of the Russian Army," according to Radio Free Europe, and says journalists can only find reliable information from "official Russian information outlets."
The development comes as Russia continues its military invasion. On Saturday, the Kremlin accused Ukraine of rejecting efforts to negotiate and said Russian troops would proceed its advance into the country.
On Saturday, journalists covering the invasion noted Russia's warning to media organizations.
"A number of Russian media, including TV Rain, Echo of Moscow and Novaya Gazeta, received a letter from Russian media regulator Roskomnadzor asking them to delete their publications about the war in Ukraine. This is crackdown on Russian independent media," Natalia Smolentceva, a journalist with German broadcaster Deutsche Welle, tweeted.
"Russia's media censor will block any website that calls Moscow's war with Ukraine a 'an, invasion, or declaration of war,'" Max Seddon, the Financial Times' Moscow bureau chief, tweeted. "It's a 'special military operation' in Donbas – or you get banned. Say Russia fired on cities and killed civilians – get banned."
Roskomnadzor's website appeared to be down Saturday morning.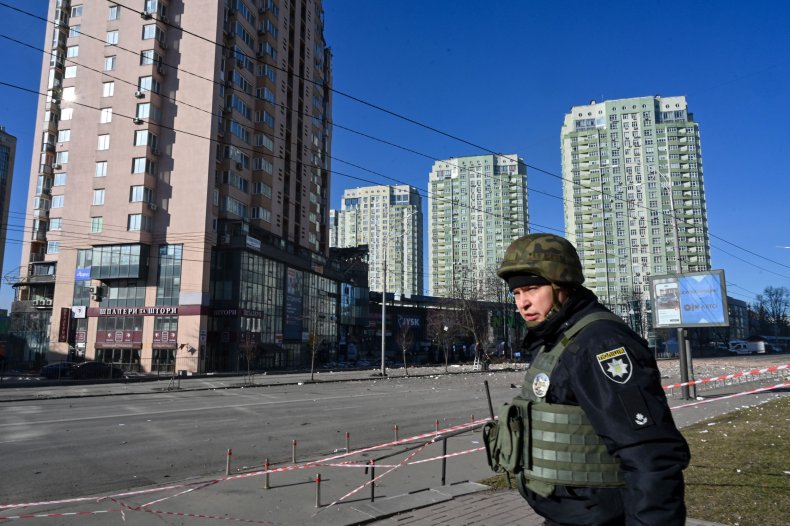 In a statement on Friday, the International Press Institute condemned Russia's efforts to censor independent coverage of the invasion. The organization also mentioned that reporters covering anti-war protests in Russia have been detained.
"We strongly oppose the attempts by the government and security forces to threaten media outlets into silence with fines or stifle independent journalism which threatens to puncture the Kremlin's narrative," Scott Griffen, the organization's deputy director stated. "The arrest of clearly identifiable journalists who were simply covering a peaceful anti-war demonstration is a worrying sign of the increasing censorship likely to follow."
The organization noted that on Thursday, more than 200 Russian journalists "signed an open letter opposing what the Kremlin called an 'special military operation' against Ukraine."