Russia Tells Children To Prepare For War in Siberian Schools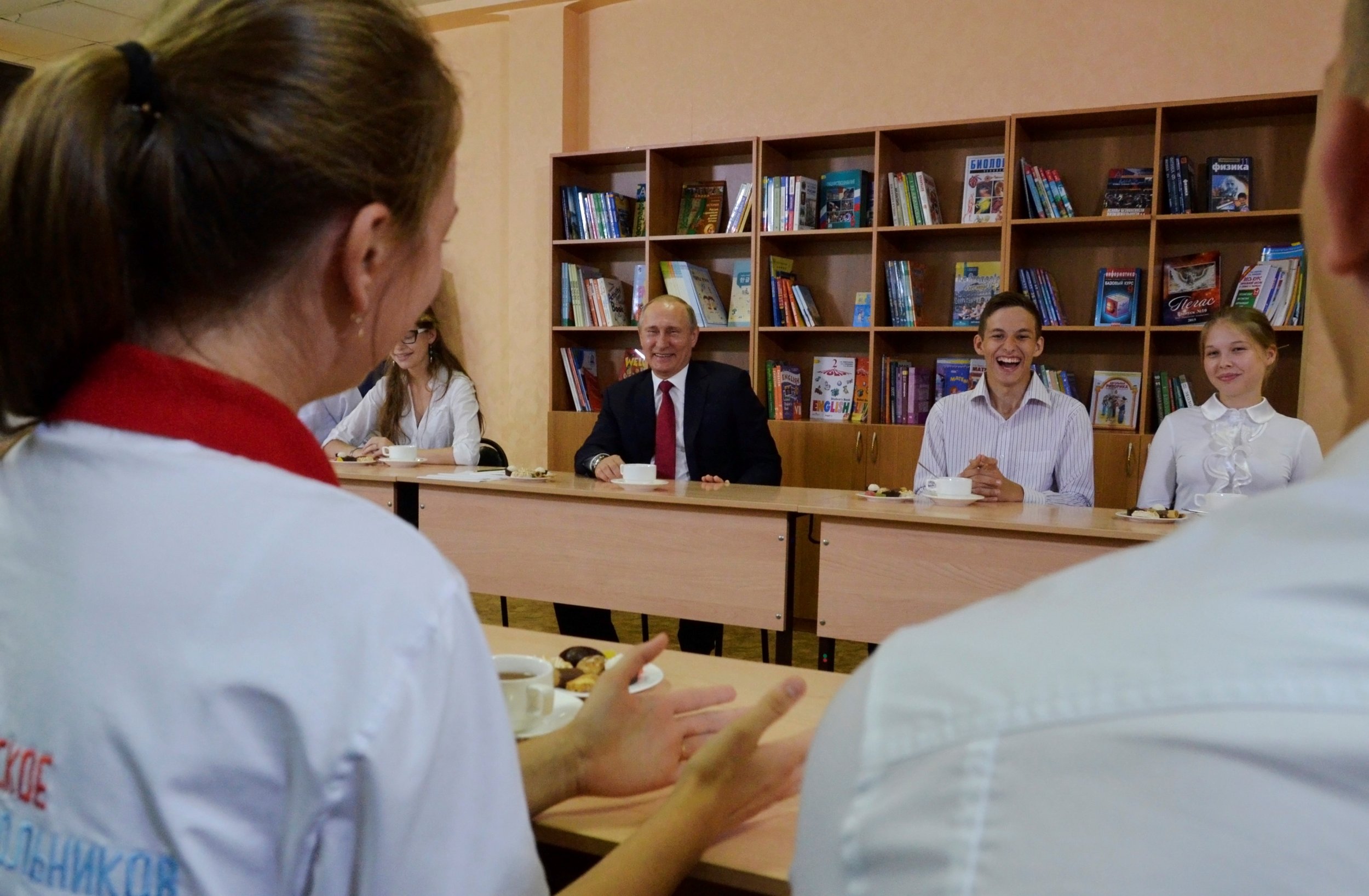 Russian authorities in Siberia have warned schools to make sure that they are ready to carry on teaching if a war should break out, according to state documents leaked on social media.
A brief note, addressed to schools in Krasnoyarsk region and sent out by the local education ministry, claims that local education officials should ensure that schools are "prepared to work during a period of mobilization, in a time of war, under martial law."
The document was first reported by Russian radio station Moskva Govorit, who cited Krasnoyarsk education spokeswoman Nadezhda Kvitkovskaya, confirming the that document is genuine. Russian business channel RBC reported that educational institutions in the region received a copy.
Read More: North Korea's new missile threats are a bluff, a Russian senator says
"Mobilization readiness is a requirement under Russian federal law, which is why all organizations including educational ones, must definitely know how to respond in a critical situation," she said. "As far as the document is concerned, it was for internal consumption, which is why relevant authorities are carrying out a check on the subject of where the leak of this information came from."
The leaker of the document "will be punished," she said.
The note did not include specifics of how schools could ensure their readiness, nor how likely conflict was.
"I want to stress that all the activities which the document is referring to are planned and the public has nothing to be concerned about," Kvitkovskaya told Russian daily newspaper Kommersant in one of several interviews about the leak on Wednesday. "These (activities) have been carried out since Soviet times under the framework of mobilization readiness."
Recently the Kremlin confirmed that it was enduring that civilians were able to cope in wartime. Russian President Vladimir Putin praised transport and aid services last week but urged large business to demonstrate they can match the need for higher production in a hypothetical war scenario.
But most Russians do not count impending military conflict as their biggest fear. A poll by Russia's independent Levada Center released on Wednesday showed that when asked what their greatest fear was, Russians were most likely to answer "illness" to one's children or others close to them (47 percent).
In fact, Russians feared war (37 percent) now less than they did when Levada carried out the same survey at the tail end of the Cold War in 1989 (50 percent). Almost as many feared for their own health or the possibility that they would lose their ability to work (32 percent).