Russia Says U.S. Can't Criticize Iran Because It Crushed Occupy Wall Street and Ferguson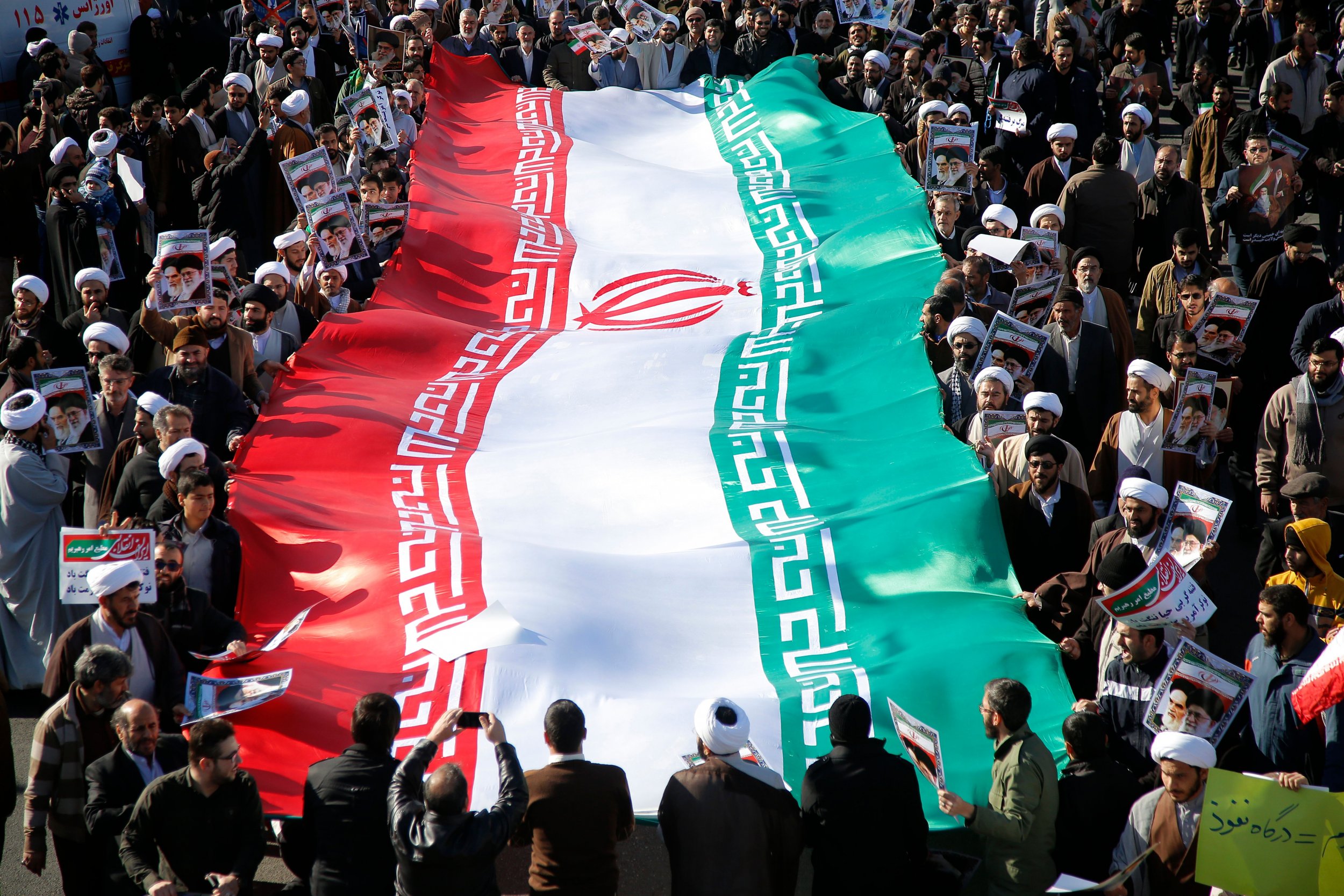 Updated | Russia has hit out at the U.S. over its stance on the deadly protests in Iran—comparing the Iranian response to the demonstrations with the American authorities' reaction to Occupy Wall Street and the Ferguson riots.
The Russian government has repeatedly tried to play down the unrest in Iran and issued its latest rebuke after Washington's top envoy to the U.N. praised the demonstrations as a cry "for freedom" and vowed to raise the issue at the Security Council.
Nikki Haley, the U.S. ambassador to the United Nations, called on "all freedom-loving people" to "not be silent" and encourage the anti-government protests in Iran.
"This is the precise picture of a long oppressed people rising up against their dictators. The international community has a role to play on this. The freedoms that are enshrined in the United Nations charter are under attack in Iran," she said.
Haley's comments led to an angry reaction in Moscow.
Related: U.S. war with North Korea would be a catastrophe, warns Russia
"There is no doubt that the U.S. delegation [to the U.N.] has something to tell the world," Russian Foreign Ministry spokeswoman Maria Zakharova wrote on Facebook.
"For example, Nikki Haley can share America's experience in breaking up protests, going into detail about how, say, the mass arrests and the stifling of the Occupy Wall Street movement happened or how Ferguson was 'quelled,'" she added.
The Ferguson riots erupted in Missouri after the police shooting of unarmed African-American teenager Michael Brown in 2014, while the 2011 Occupy Wall Street protests took aim at income inequality. Both U.S. protests were among the most serious in recent history, leading to clashes with police and arrests.
At least 22 people have been reported dead in Iran since the demonstrations began last week, and at least 450 people have been arrested in the capital, Tehran, alone.
Protesters claim authorities have fired tear gas, while the Iranian government has also issued blackouts of social media networks used by protest organizers, including Telegram and Instagram, as a temporary move to stifle the surge.
Zakharova's comments have been shared on social media by Moscow's delegation in the U.N., as the Russian government continues to voice disapproval at the notion that the tide of protests show a push for change in Tehran. Iran is one of Russia's closest partners in the Middle East, joining forces in 2015 to restore mutual ally Bashar al-Assad's once ailing control over Syria.
Russia's and Iran's militaries have boasted that their ability to bring back control of Syrian lands from both anti-government militants and the Islamic State militant group (ISIS) was a more effective intervention than the U.S.-led coalition.
While Moscow has not entirely backed Iran's accusation that the nationwide protests are organized by Tehran's "enemies," Russian officials have derided any modicum of backing for the demonstrations. Moscow posted a statement earlier this week warning the U.S. that interference in the unrest was "inadmissible."
Related: Russian police arrest protest leader Alexei Navalny before he even arrives at his rally
"Haley, once involved in 'peace and security' in Syria, is now concerned about the 'peace, security and freedom' in Iran," Russian Senator Alexey Pushkov, a frequent anti-Western firebrand, wrote on Twitter. "In other words—about regime change."
The U.S. Department of State has issued messages of support for the protesters on social media via its Farsi-language account. Haley has dismissed any suggestion that the anti-government protests, which snowballed from ones about high prices and corruption, are part of a U.S. plan.
"Right now we're going to have conversations with the Security Council and see what we need to do to have an emergency session," Haley said on Tuesday, CNN reported. "One way or another, we will have a meeting on what is happening in Iran and their protests and their fight for freedom."
This story has been updated with more of Nikki Haley's comments.